Join techUK as we explore metaverse and web 3.0 technologies.
In this event, we will explore the business opportunities that will be unlocked by the convergence of web 3.0 and Metaverse technologies. From blockchain technologies that enable data ownership and peer-to-peer transactions, building immersive worlds in which we can socialise and collaborate, and the emergence of a digital asset economy, where virtual goods and experiences are tokenised, attendees will learn how these technologies will interact to spark innovative business models and new opportunities across sectors including retail, gaming and more.
This is your chance to begin preparing for this seismic shift in how customers and businesses perceive, engage and unlock opportunities online.
In addition to a networking session, there will also be a technology demo area in which companies at the forefront of metaverse technologies will provide in-person demonstrations for attendees.
You can find the featured speakers and event agenda below.
---
Featured speakers
A full schedule of speakers will be announced in due course.
---
Agenda

12:30-13:00
Registration
13:00-13:10
Opening remarks
13:10-13:30
Presentation: Redefining the metaverse and web 3.0
13:30-14:15
Panel: How do we build the metaverse and what are the technologies that underpin it? (moderator: Prakash Kerai, Partner at Shoosmiths)
14:15-15:00
Networking break and technology demos
15:00-16:30

Sessions

1. Presentation: Regulating the metaverse (Sam Tyfield, Partner at Shoosmiths)

What do we mean by "regulations" in the metaverse and which authorities are responsible for implementation and enforcement?
To what extent can we expect businesses to be able to self-regulate in the metaverse?
What regulation can we expect of users of the metaverse as opposed to providers?
How can regulators and industry work together as discussions on regulating the metaverse evolve?
How are some countries are already adapting to the opportunities and risks posed by the metaverse?
What would governance in the metaverse look like? 

2. Panel: Developing a business strategy for the metaverse

How will businesses use and utilise the metaverse?
What is a metaverse strategy and what needs to be included in this?
What is the process of implementing a metaverse strategy alongside other business goals?
How to stay ahead of the game with NFTs

3. Panel: Gaming in the metaverse (moderator: Rory Daniels, Programme Manager for Emerging Technologies at techUK)

How will gaming in the metaverse look and feel and what key technologies will underpin this?
What major developments can we expect over the coming years?
How can we ensure that these new online environments are safe and trusted?
How can industry prepare for all of this and get ahead of the game?

16:30-17:30
Network and showcase
17:30
Close
Related resources
---
In January 2024, techUK will launch a new area of activity on emerging gaming technologies.
This will kick off with our Industries of the Future: Gaming webinar on 10 January.
Reach out to [email protected] to express an interest in attending or contributing.
---
Interested in ethical web 3.0 and metaverse development?
Click here to read the insights on these topics, plus other emerging technologies, featured in techUK's recent Supercharging Innovation Week 2023.
---
Want to learn more about techUK's work on metaverse technologies?
Click here to visit our Metaverse page and view a collection of insights, webinars, news and events which explore the topic through an industry lens.
---
techUK – Supercharging UK Tech and Innovation
The opportunities of innovation are endless. Automation, IoT, AI, Edge, Quantum, Drones and High Performance Computing all have the power to transform the UK. techUK members lead the development of these technologies. Together we are working with Government and other stakeholders to address tech innovation priorities and build an innovation ecosystem that will benefit people, society, economy and the planet - and supercharge the UK as a global leader in tech and innovation.
For more information, or to get in touch, please visit our Innovation Hub and click 'contact us'.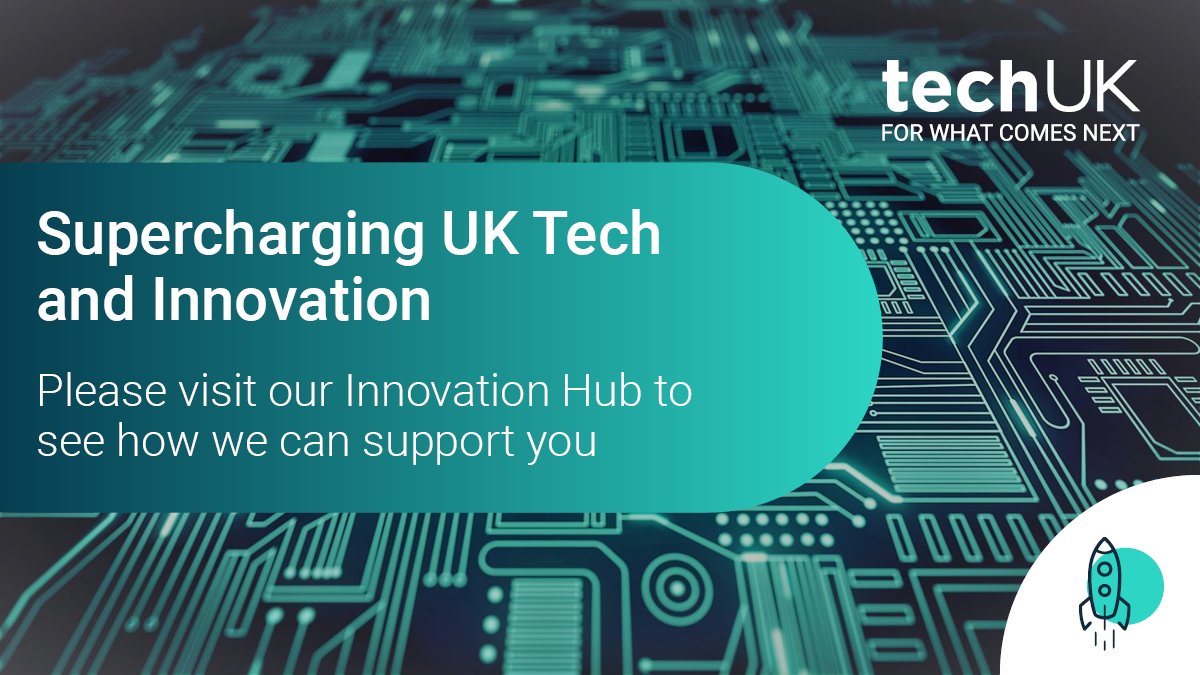 ---