Preparing the UK for the future of work
techUK has set out five key recommendations for government to prepare the UK for the future of work and provide businesses and individuals with the skills and conditions they need to thrive in the digital economy.
techUK gives evidence to the House of Commons Business, Energy and Industrial Strategy Select Committee on post-pandemic economic growth for UK labour markets
The Business, Energy and Industrial Strategy Committee has been examining how artificial intelligence and technology is changing the workplace and what this means for the UK workforce. techUK has provided written evidence and Neil Ross, Associate Director of Policy, gave oral evidence to the inquiry.
Preparing for change: How tech parents view education and the future of work
techUK surveyed parents working in tech to find out what they thought the future of work held for their children and how well our education system was preparing them for the jobs and labour market of tomorrow. Tech parents are confident that their children will have good opportunities for interesting and rewarding work as the economy becomes ever more digital, but they are also very clear that having the right skills will be key. Education policy and lifelong learning provision needs to meet the needs of a fast-moving, fast-changing labour market that ensures opportunities for all.
Watch recent events on demand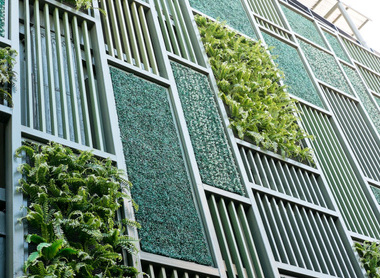 Catch up with all of the key insights from techUK's London Tech Week event on the topic of green skills.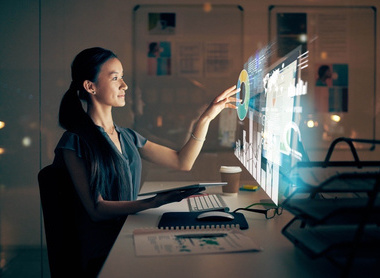 techUK hosted a webinar as part of Cloud Week and our Exploring the Future of Work Series, exploring how cloud is changing the workforce needs of organisations.
This panel session explored the rise of the gig economy and its implications for the future workforce, as part of our Exploring the Future of Work Series.
UCL Disruptive Voices podcast - AI and the Future of Work
In this series from UCL, guests share their innovative solutions and ideas for addressing societal challenges, discussing topics from a cross-disciplinary perspective and inspiring and encouraging us to think differently about issues of local, national, and global concern.
This podcast features Professor Rose Luckin, UCL Institute of Education and Nimmi Patel, Policy Manager - Skills, Talent & Diversity at techUK discussing what AI developments could mean for the future of work in the UK and globally, and how we need to redefine our understanding of good work to harness AI's potential for positive change. Presented by Dr James Paskins.
Thrive newsletter
Get a monthly round-up of all the latest Skills, Talent & Diversity news from the tech industry straight to your inbox.
Related hubs
To make sure that the UK is a world-leading digital economy that works for everyone, it is crucial that people have the digital skills needed for life and work. Rapid digitisation is creating surging demand for digital skills across the economy and the current domestic skills pipeline cannot keep up. Digitisation is also leading to rapid changes in the labour market that means some traditional roles are being displaced. There is an urgent need to better match the demand and supply.
The UK tech sector employs over 1.7 million people and adds over £150bn to the UK economy every year. Companies in the digital economy apply their tech and expertise to solve problems and enhance day to day services, providing benefits for consumers across food delivery, health, energy, and many more sectors. At techUK, our aim is to ensure the UK remains one of the best places to start and grow a tech firm with benefits for our people, society, economy and planet.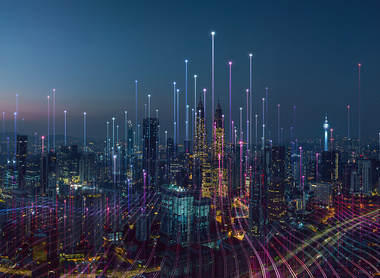 techUK is dedicated to exploring key transformative technologies driving the UK's digital economy, society and industry through tech and innovation campaigns. Through dedicated events, insights and webinars on technologies such as geospatial data, Edge computing and AR/VR technologies we drive forward opportunities to drive adoption and deployment.
Become a techUK member
Our members develop strong networks, build meaningful partnerships and grow their businesses as we all work together to create a thriving environment where industry, government and stakeholders come together to realise the positive outcomes tech can deliver.