Women in Tech
techUK is marching forward to close the tech gender gap in 2023. Throughout March, coinciding with International Women's Day (IWD 2023) on 8 March, we are exploring how we embrace equitable workplaces. The UN's theme for IWD 2023 focuses on Digital for All or DigitALL, and we are proud to support this.
Delivering diversity
techUK has catalogued how members are committing to ethnic diversity in the tech workforce and are pushing for progress. Effective and sustainable solutions must cover all aspects of a company - the people, its processes, and its culture. It explores approaches from our membership focusing on four things: action in the community to inspire the next generation; attraction and recruitment; getting workplace culture right; and the development of diverse talent.
🎧 The techUK podcast: celebrating female Heads of Policy
In this very special edition of the techUK podcast, techUK celebrates International Women's Day 2022 by talking to female Heads of Policy of big tech comapnies within our membership. Moderated by techUK's Nimmi Patel, Policy Manager – Skills, Talent & Diversity, and Lulu Freemont, Head of Digital Regulation, techUK, we hear from an inspiring panel all about their experiences of working in digital policy and what more needs to be done to support inclusivity.
Listen to: Becky Foreman, UK Corporate Affairs Director, Microsoft, Katy Minshall, Head of UK Public Policy, Twitter, Rebecca Stimson, UK Head of Public Policy, Meta, Elizabeth Kanter, Director of Government Relations and Public Policy, TikTok.
techUK's reaffirms commitment to abolishing all-male panels
techUK is recommitting to doing our bit to banish manels (all male panels) to the history books where they firmly belong. Since August 2017, techUK has made a commitment to abolish all-male panels (manels) at events and are ensuring we have gender diversity on our membership councils. We also strive to ensure that the events hosted at techUK adhere to this commitment and that our staff ensure the events they attend or speak at are gender diverse.
techUK's ongoing commitment to improving diversity
techUK highlights ways it's pushing for more diversity and inclusion within the digital sectors, across it's membership. techUK's member companies are themselves diverse, operating across numerous sectors and all with their own individual hiring, training, and retraining practices. The journey these companies are on with their diversity and inclusion practices will be very different. However, the direction of travel is the same.
Thrive newsletter
Get a monthly round-up of all the latest Skills, Talent & Diversity news from the tech industry straight to your inbox.
Guide to help UK business leaders deliver inclusion, fairness, opportunity and value
techUK is proud to support the Leaders As Change Agents Board's Employer & Employee guide which has been specifically designed for CEOs and their leadership teams to help them deliver better inclusion, fairness, opportunity and value for every UK employer and employee.
The Guide sets out 8 tangible commitments for adoption as the cornerstone of a better workplace. The guide also includes a comprehensive step-by-step resource guidance to help organisations with adoption and effective delivery.
Upcoming events
Policy Partnership with the Tech Talent Charter
techUK is a policy partner and Signatory of the Tech Talent Charter (TTC). TTC is a government-supported, industry-led membership group that brings together 720+ Signatory organisations and equips them with the networks and resources to drive their diversity and inclusion efforts. Their broad base of Signatories includes companies and industries of all sizes, non-profit organisations, charities, leading UK educators, and government departments.
The TTC was created in 2015 to address the UK's tech talent shortage and diversity problem through collective action. The goal is for the UK tech ecosystem to be a diverse and inclusive community where people from all backgrounds are welcomed and valued for their contributions.
Becoming a Signatory of the TTC is free, find out more here.
Get involved
All techUK's work is led by our members - keep in touch or get involved by joining the group or programme below. Our D&I working groups provide business intelligence, networking and event opportunities. Get involved if you are a techUK member.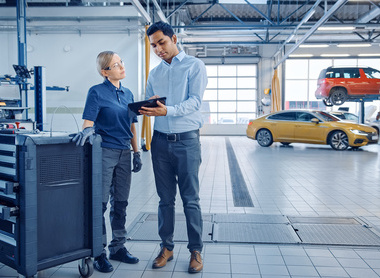 Making the UK the best place to start and grow a digital business is contingent on our ability to skill, attract and retain the brightest global talent. techUK's Skills, Talent and Diversity Programme seeks to ensure the UK has a world-leading tech workforce by equipping the pipeline of talent with digital skills to become digital leaders, attracting and retaining a diverse workforce & making sure the UK is an attractive location for talent from across the world.
The Skills and Diversity Council aims to support the wider diversity and inclusion agenda in the tech sector and use their convening power take concrete steps to help the UK develop skills for the modern economy. The Council brings together some of the most influential networks and people working across the industry to champion diversity in tech.
Delivering 21st Century Health and Care requires a digitally-skilled workforce. The Skills and Diversity Working Group is supporting the NHS and social care bodies to develop the next generation of digital leaders while encouraging diversity and inclusion in healthtech. For more information, please contact: Leontina Postelnicu| Programme Manager, Health and Social Care.
Become a techUK member
Our members develop strong networks, build meaningful partnerships and grow their businesses as we all work together to create a thriving environment where industry, government and stakeholders come together to realise the positive outcomes tech can deliver.