Signup to receive the International Trade newsletter
Check out the latest edition of the International Trade Newsletter to learn more about the latest digital trade news, events and opportunities.
Sign up to receive our International Policy newsletter
Get an international perspective on the week's latest developments in tech and digital policy by signing up to our International Policy newsletter.
Digital Trade Campaign Week 2022 #techUKDigitalTrade
Through blogs and case studies, techUK members, academics and policy-makers are showcasing what is digital trade and why it matters #techUKDigitalTrade.
Trade forums
techUK has a number of country-specific forums that bring members together to discuss issues and events that may impact their growth within that locality and between the two nations.
Groups
The working groups provide business intelligence, networking and event opportunities. Get involved if you are a techUK member.
The techUK Trade Working Group provides strategic direction for all techUK activities related to international trade and supports techUK members in driving UK's digital trade policy, and developing positions and raising issues on the ongoing and upcoming bilateral trade negotiations. The group also creates an avenue for discussions around the WTO e-commerce negotiations and UK's accession to the CPTPP, and for fostering techUK leadership in global settings such as WTO, OECD, UNCTAD, G7, G20.
The Trade and Customs Compliance Group (formerly JETSECC & ITAC) is the policy work forum on export controls, dual-use, defence exports, customs and the rules around international trade.
Digital Trade Conference 2021
Last year, techUK and partners brought together academics, thought leaders, technology experts and policy makers at techUK's first annual Digital Trade Conference. The conference focused on four key geographical areas – Australia/New Zealand/Singapore, Japan, WTO/European Union and USA/Canada, exploring global best practice in digital trade, what does good look like, what we can learn from each other and how the UK can help drive a vision for open digital trade going forward.
Chatham House Global Trade 2020
Sabina Ciofu, techUK spoke at the Global Trade Conference which brought together leading stakeholders to discuss key developments in global trade and how to create a truly effective and sustainable system(s) of global governance. With keynote address given by the UK Secretary of State for international trade The Rt Hon Elizabeth Truss MP.
Digital Trade and Services Trade - are they increasingly the same?
Webinar as a part of the Geneva Trade Week with Sally Jones, Trade Strategy Partner, Ernst & Young, Sabina Ciofu, Head of EU and Trade Policy, techUK, Jane Drake-Brockman, Institute for International Trade, University of Adelaide & Rebecca Fisher-Lamb, HM Deputy Trade Commissioner for Africa, UK Department for International Trade.
Get involved
All techUK's work is led by our members - keep in touch or get involved by joining one of the programmes below.
techUK's International Policy and Trade Programme works with stakeholders across the UK Government as well as with our partners around the globe on representing the tech sector in trade-related matters and seeks to expand opportunities for business growth. Our programme helps businesses access export opportunities in key strategic markets and works with the industry to shape the government's agenda on trade.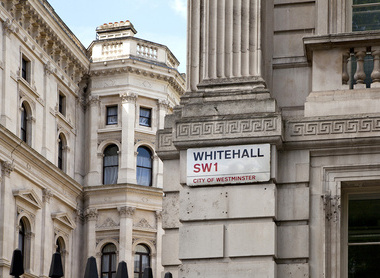 techUK's policy and public affairs function makes the case to government and policymakers across Westminster, Whitehall, Brussels and the devolved nations on the most pressing issues facing businesses and the tech sector.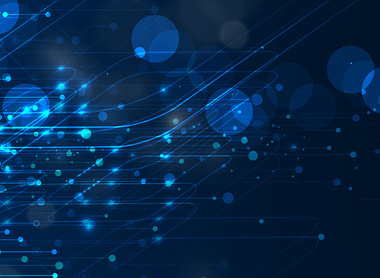 The techUK Market Access Programme helps members understand, shape, and comply with the increasingly complex array of regulations and laws that underpin international trade. We work with government officials and legal experts to help members understand and shape policy around standards, technical regulations, sanctions, trade policy and export controls, subjects tech firms need to be on top of to trade internationally.
2021 achievements and 2022 objectives
Explore our Policy and Public Affairs programme's achievements and objectives here.
Upcoming events
27 March 2023
Manchester and Online
Hybrid
28 March 2023
techUK Office and Online
Hybrid