Justice and Emergency Services Management Committee 2023/2025
Nominations are now OPEN! Nominations are now open for 20 techUK members to join our Justice and Emergency Services Management Committee (JESMC). Deadline - Monday 4 December
Violence Against Women and Girls (VAWG) and Rape and Serious Sexual Offences (RASSO) Tech Hub
Through our work with Government, Policing, and wider Criminal Justice System (CJS) agencies, techUK is showcasing key thought leaders in the space of tech's role in supporting the Justice system's work to tackle and prevent cases of VAWG and RASSO. This Centre highlights the latest developments and ideas within the VAWG and RASSO space, supporting policymakers and Policing leaders.
Join techUK's National Security Group
Our new group will keep techUK members updated on the latest news and views from across the UK national security landscape in order to help answer the key question of 'what is technology's role in protecting the UK homeland, its interests and its citizens?'. The group will also spotlight events and engagement opportunities for members to get involved in.
Here are the five reasons you should join the Justice and Emergency Services programme.
Learn about the value members get from our work.
Upcoming events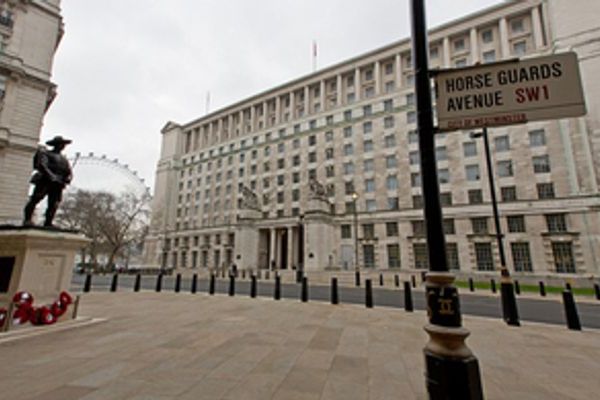 techUK newsletter
Sign-up to receive our newsletters covering news, events, training and engagement opportunities across all our programmes exploring tech markets, policy and innovation.
Get involved
All techUK's work is led by our members - keep in touch or get involved by joining one of the programmes below.
techUK's Justice and Emergency Services Programme provides a forum for justice and public safety stakeholders, from national policing bodies and local forces to fire and rescue and the justice system, opportunities to collaborate with members and stakeholders to understand the latest innovations, problem-solve and develop networks. The programme creates a voice for members active in this market and champions the role technology plays in supporting the delivery of public safety services.
Local public services are faced with a range of challenges and digital presents the opportunity to do things differently and smarter. We bring together companies large and small with local authorities to find solutions that improve outcomes for citizens and help create thriving, productive and safer places for all. Local government can be a complex market, that is why we help members to navigate it and champion the innovations that can create truly digital local public services and outcomes.
Become a techUK member
Our members develop strong networks, build meaningful partnerships and grow their businesses as we all work together to create a thriving environment where industry, government and stakeholders come together to realise the positive outcomes tech can deliver.