Join techUK's National Security Group
Our new group will keep techUK members updated on the latest news and views from across the UK national security landscape in order to help answer the key question of 'what is technology's role in protecting the UK homeland, its interests and its citizens?'. The group will also spotlight events and engagement opportunities for members to get involved in.
Upcoming events
29 September 2022
10 St Bride Street, London, EC4A 4AD
Meeting
2021 achievements and 2022 objectives
Explore our Defence programme's achievements and objectives here.
techUK newsletters
Sign-up to receive our newsletters covering news, events, training and engagement opportunities across all our programmes exploring tech markets, policy and innovation.
Get involved
All techUK's work is led by our members - keep in touch or get involved by joining one of the programmes below
The Defence Programme works to help the UK's Defence technology sector align itself with the MOD, specifically with the department's Defence Digital organisation. The programme aims to help the sector remain at the forefront of technology exploitation. Our members play a vital role in supporting the MOD to procure digital technologies in a way that generates added value for end-users across the Defence ecosystem, from internal business functions to frontline operations.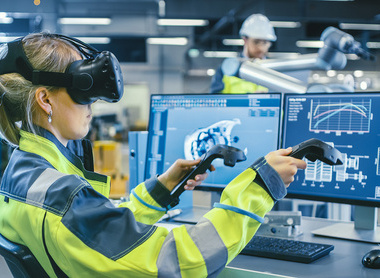 techUK's Technology and Innovation Programme explores key transformative technologies driving the UK's digital economy, society and Industry 4.0 including AI, digital identity, cloud, data analytics and emerging technologies such as quantum and RPA. By exploring the convergence of technologies and identifying opportunities to drive adoption and deployment and conducting horizon scanning to identify future technology trends it ensures techUK remains relevant as the technology industry evolves.
The Cyber Security Programme provides a channel for our industry to engage with commercial and government partners to support growth in this vital sector, which underpins and enables all organisations. The programme brings together industry and government to overcome the joint challenges the sector faces and to pursue key opportunities to ensure the UK remains a leading cyber nation, including on issues such as the developing threat, bridging the skills gap and secure-by-design.
Become a techUK member
Our members develop strong networks, build meaningful partnerships and grow their businesses as we all work together to create a thriving environment where industry, government and stakeholders come together to realise the positive outcomes tech can deliver.