The CAA overhauls its Space Regulation website
After consulting UK industry, the Civil Aviation Authority (CAA) has overhauled its Space Regulation website, making it simpler, clearer and more helpful for companies seeking a space license.
The site, which contains information on rocket launches, space flight and associated activities, now features a new interactive area that takes applicants through the ins and outs of UK space licensing.
In addition, guidance has also been standardised across licenses, making key information easier to find.
techUK welcomes these changes, which should boost UK innovation by reducing the regulatory burden faced by space SMEs with limited resources.
This is a core focus of techUK's Supercharging UK Tech and Innovation Campaign, which recently convened the UK Space Agency, leading space SMEs and space VCs to explore how the UK can improve access to growth capital for space SMEs looking to scale. You can view the event recording and read a comprehensive summary of the discussion here.
You can visit the CAA's Space site by clicking here.
---
Are you a space company looking to make the most of the UK's Space Cluster ecosystem?
Join this free webinar, taking place on 5 December and run in collaboration with Space Hub Yorkshire, to hear from a range of regional and national stakeholders at the forefront of Space Hub-industry engagement.
Attendees will have the opportunity to put questions to our expert panel. Sign up here.
---
Interested in how the UK can be a world leader in generating investment for space SMEs?
Mark Garnier MP, Chair of the UK's Space APPG, has written an insight on the subject for techUK. Click here to read more.
---
techUK – Supercharging UK Tech and Innovation
The opportunities of innovation are endless. Automation, IoT, AI, Edge, Quantum, Drones and High Performance Computing all have the power to transform the UK. techUK members lead the development of these technologies. Together we are working with Government and other stakeholders to address tech innovation priorities and build an innovation ecosystem that will benefit people, society, economy and the planet - and supercharge the UK as a global leader in tech and innovation.
For more information, or to get in touch, please visit our Innovation Hub and click 'contact us'.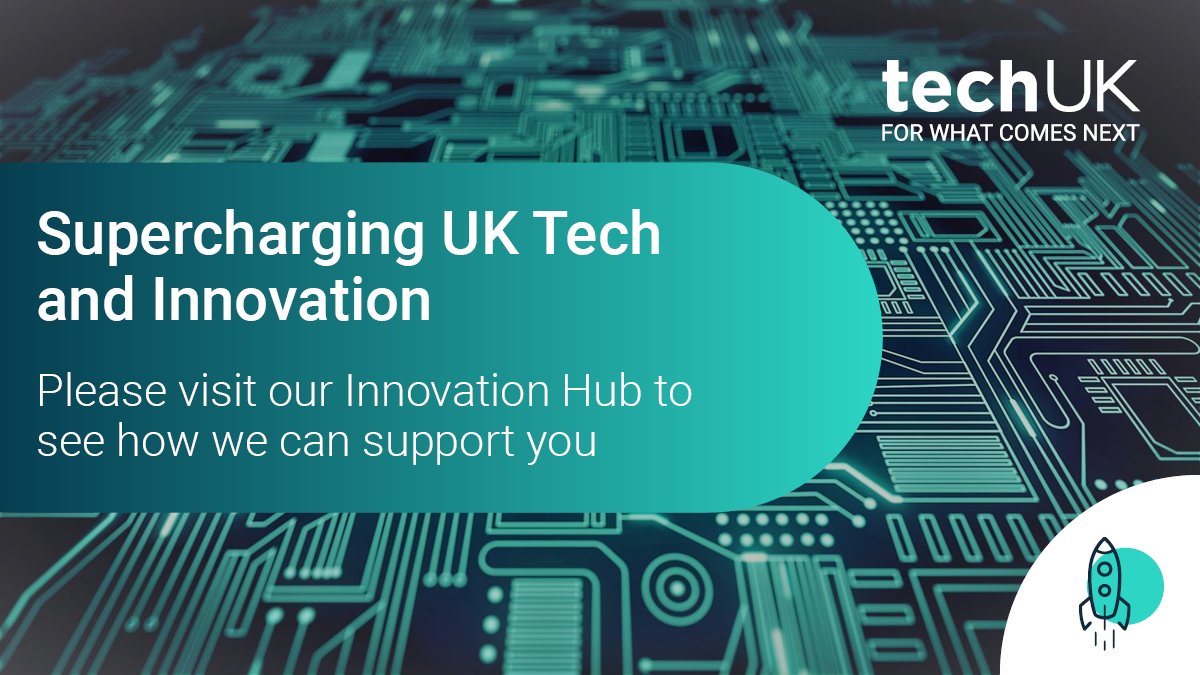 ---