Fast Forward for Digital Jobs
techUK's flagship skills report takes insights from Google, Microsoft, Amazon Web Services, BT, Salesforce, Cisco, FDM, and UKFast, and the wider tech industry to see how we can work together to signpost the opportunity of digital jobs to more people and work to ensure that these opportunities are open to people of diverse backgrounds. As the government's legislative agenda for the next year focuses on equipping people with the skills they need, there has never been a more pressing need to match people's skills to a fast-changing labour market. techUK sees clear ways to do this.
techUK gives evidence to the House of Lords Communications and Digital Committee on digital exclusion and the cost of living
The Communications and Digital Committee has launched an inquiry into digital exclusion and the cost of living. techUK provided written evidence and Antony Walker, Deputy CEO, gave oral evidence to the inquiry.
Upcoming events
Thrive newsletter
Get a monthly round-up of all the latest Skills, Talent & Diversity news from the tech industry straight to your inbox.

Nimmi Patel, Policy Manager, Skills, Talent and Diversity at techUK speaks with Adam Spearing, EMEA Field CTO & SVP Solution Consulting UKI, Salesforce to explore the skills gap, discuss how we can tackle some of the challenges, and help develop a workforce with the specialist skills required to thrive in the digital economy.
Looking at anticipated jobs growth over the next few years, Adam and Nimmi discuss how Salesforce and the tech industry more widely must bring people from diverse backgrounds into the ecosystem. In order to target those who are less motivated to learn digital skills, Adam believes it is important to allow people to give it a try. Adam points to resources such as Salesforce's Trailhead platform as useful tool which allows people to learn tech and business skills in a fun way.
Finally, the podcast touches on Salesforce's commitments to industry-wide initiatives such as techUK's Fast Forward for Digital Jobs taskforce, with Adam pointing out that although tech companies compete against one another, it is essential for industry to come together to tackle the skills gap.
Meet techUK's Skills & Diversity Council
The Skills and Diversity Council aims to support the wider diversity and inclusion agenda in the tech sector and use their convening power take concrete steps to help the UK develop skills for the modern economy. The Council brings together some of the most influential networks and people working across the industry to champion diversity in tech.
techUK Early Tech Career Network
The Early Tech Career Network was established by techUK to bring together leading technology companies and enable people entering the tech industry (such as graduates, apprentices, interns and other entry-level roles, because of a career change/returning to work) the opportunity to build their knowledge and add value to the organisations for which they work. The main purpose of the network is to connect with others who are also new to the sector and network to build up a platform for support.
Schools Outreach with I'm An Engineer
techUK have partnered with I'm an Engineer to run online outreach to schools to enable children to communicate with engineers and technicians working in the real world. We need people working within the sector to join a couple of chat sessions and answer questions from schoolchildren about what they do.
Employers interested in the potential of degree apprenticeships, masters programmes or graduate recruitment to strengthen their workforce can get help from TechSkills, which became part of the techUK family in October 2020.

The Tech Industry Gold community brings together peers across industry and Higher Education to share insights, create industry-accredited programmes, inspire the next generation and provide a collective voice on government skills policy. With degree apprenticeships, employers can get the latest on the levy, access high quality programmes, and influence those in development. For degrees, employers have early access to students who graduate with the business, interpersonal and technical skills to be productive immediately.
Choosing a programme carrying the industry accreditation Tech Industry Gold gives the reassurance it meets industry standards for quality and relevance. There are already 35 Tech Industry Gold degree apprenticeship programmes, including the recently accredited Masters (MScs) at Anglia Ruskin, Henley Business School and City University, and the first Cyber Security BSc at Gloucestershire University.
Here are the five reasons you should join the Skills, Talent and Diversity programme.
Learn about the value members get from our work.
Get involved
All techUK's work is led by our members - keep in touch or get involved by joining one of the programmes below.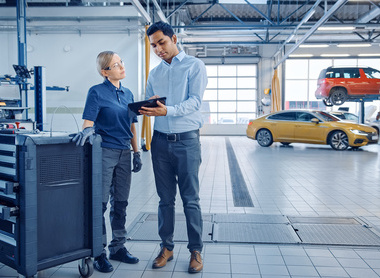 Making the UK the best place to start and grow a digital business is contingent on our ability to skill, attract and retain the brightest global talent. techUK's Skills, Talent and Diversity Programme seeks to ensure the UK has a world-leading tech workforce by equipping the pipeline of talent with digital skills to become digital leaders, attracting and retaining a diverse workforce & making sure the UK is an attractive location for talent from across the world.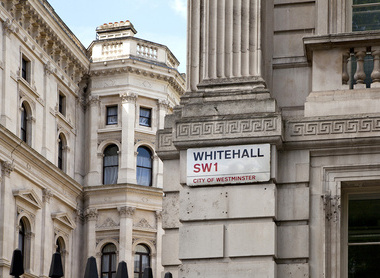 techUK's policy and public affairs function makes the case to government and policymakers across Westminster, Whitehall, Brussels and the devolved nations on the most pressing issues facing businesses and the tech sector.
TechSkills, a techUK company, brings together employers and educators to develop the digital talent industry needs. Our mission is to create and promote industry-valued pathways into digital careers.
Become a techUK member
Our members develop strong networks, build meaningful partnerships and grow their businesses as we all work together to create a thriving environment where industry, government and stakeholders come together to realise the positive outcomes tech can deliver.