Jacqueline de Rojas CBE in conversation with Rishi Sunak, Chancellor of the Exchequer
techUK President Jacqueline de Rojas joined Chancellor Rishi Sunak to discuss how in the modern world 'every job is a tech job' and the need to demystify the industry to ensure everyone can see the opportunities of technology as open to them.
Fast Forward for Digital Jobs
The Fast Forward for Digital Jobs report highlights the significant discrepancy between the upsurge in demand for digitally skilled workers in areas such as coding and the opportunity to retrain in these fields for the many millions made redundant due to the COVID-19 recession. It takes insights from techUK's Fast Forward for Digital Jobs Taskforce, which includes Google, Microsoft, Amazon Web Services, BT, Salesforce, Cisco, FDM, and UKFast, and the wider tech industry to see how we can work together to signpost the opportunity of digital jobs to more people and work to ensure that these opportunities are open to people of diverse backgrounds.
The Reskilling Imperative: How to thrive in the digital economy
In the latest episode of the techUK podcast we are delighted to kick off a new series, The Reskilling Imperative, powered by Salesforce. Across four episodes the series will explore a range of issues relating to the digital skills gap. Listen to episode one now.
The Kickstart Scheme
techUK has partnered with Reed to help facilitate participation in the government Kickstart initiative for our members and provide opportunities for young people to find high quality job placements.
Thrive newsletter
Sign up to Thrive – a monthly roundup of all the latest Skills, Talent & Diversity news from the tech industry straight to your inbox.
Upcoming events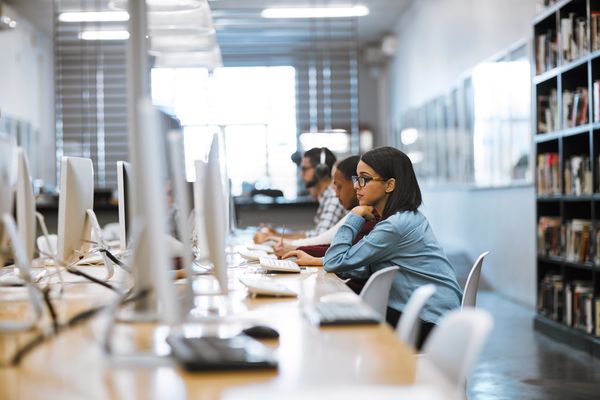 Tech Jobs Barometer
techUK and CWJobs bring you the Tech Jobs Barometer which looks to show the changes in the demands in the digital technology employment market over time and also how sought-after skills have evolved due to the changing nature of this digital world. The Barometer will be updated quarterly, presenting real-time data, and techUK will also showcase the work our members are doing to create a diverse pipeline of talent to meet this demand.
Skills platform: Establishing a digital learning pathway
Deloitte and techUK have collaborated on a paper that proposes a skills platform that will allow people to identify effective digital learning pathways. To put Britain back to work Government will need a flexible range of options that support different parts of the population with differing skills and experience, able to support a range of approaches from governance oversight to activist intervention.
The techUK Podcast - A reskilling and retraining revolution
We feature an interview with the Minister for Apprenticeships and Skills, Gillian Keegan and techUK President Jacqueline de Rojas CBE (from 0:48), and explore our latest survey findings looking at the changing attitudes towards tech since lockdown with Nimmi Patel, Policy Manager for Skills, Talent & Diversity at techUK (from 12:05). Sheila Flavell CBE, Chief Operating Officer at FDM Group, talks about the impact of COVID-19 (from 19:55) and Anthony Harmer, Chief Executive at ELATT, (from 35:45) discusses the need for digital skills for the workforce of today and the future.
Get involved
All techUK's work is led by our members - keep in touch or get involved by joining one of the groups below.
techUK's Skills and Diversity Council aims to support the wider diversity and inclusion agenda in the tech sector and take concrete steps to help the UK develop skills for the modern economy and address skills gaps. The Council brings together some of the most influential networks and people working across the industry to champion diversity in tech, relating to: gender, ethnicity, LGBT+, disability, neurodiversity and social mobility.
Access to talent remains the number one issue for techUK members. It is therefore crucial that the UK remains an attractive destination for this talent. That includes creating an immigration system that is quick, efficient and welcoming. The Migration Group supports techUK in attaining the tech sector's desired outcomes from both the current and future migration system. Membership of the group is diverse with experts from our members' HR, public policy and recruitment departments.
Delivering 21st Century Health and Care requires a digitally-skilled workforce. The Skills and Diversity Working Group is supporting the NHS and social care bodies to develop the next generation of digital leaders while encouraging diversity and inclusion in healthtech. For more information, please contact: Leontina Postelnicu| Programme Manager, Health and Social Care.
National Apprenticeship Week 2021
As part of techUK's National Apprenticeship Week campaign, taking place between 8 and 14 February 2021, we'll be showcasing the brilliant apprentices within our member organisations and speaking to those who hire them on our website. The theme to 'Build the Future' aims to encourage everyone to consider how apprenticeships help individuals to build the skills and knowledge required for a rewarding career.
Webinars
Findings from techUK's London Tech Week panel with global colleagues speaking about the work being done across the world to increase the uptake of digital skills.
techUK and QA came together to host a panel discussion looking at the evolution of tech apprenticeships and how they could play a key role in helping the UK to overcome its tech skills crisis. We heard from QA's apprenticeship experts and employer partners who have firmly established themselves in the Government's Top 100 UK Apprenticeship Employer list.
During London Tech Week 2020, techUK ran a series of conversations with leading UK tech leaders. As we look to recovery it is crucial that we build the future we need, equipping people with the right skills to thrive in a new future-facing economy. This means ensuring that we can identify which skills are necessary, how best to direct people to the right skills provision for them.
techUK Early Tech Career Network
The Early Tech Career Network was established by techUK to bring together leading technology companies and enable people entering the tech industry (such as graduates, apprentices, interns and other entry-level roles, because of a career change/returning to work) the opportunity to build their knowledge and add value to the organisations for which they work. The main purpose of the network is to connect with others who are also new to the sector and network to build up a platform for support.
Employers interested in the potential of degree apprenticeships, masters programmes or graduate recruitment to strengthen their workforce can get help from TechSkills, which became part of the techUK family in October 2020.

The Tech Industry Gold community brings together peers across industry and Higher Education to share insights, create industry-accredited programmes, inspire the next generation and provide a collective voice on government skills policy. With degree apprenticeships, employers can get the latest on the levy, access high quality programmes, and influence those in development. For degrees, employers have early access to students who graduate with the business, interpersonal and technical skills to be productive immediately.
Choosing a programme carrying the industry accreditation Tech Industry Gold gives the reassurance it meets industry standards for quality and relevance. There are already 35 Tech Industry Gold degree apprenticeship programmes, including the recently accredited Masters (MScs) at Anglia Ruskin, Henley Business School and City University, and the first Cyber Security BSc at Gloucestershire University.
Get involved
All techUK's work is led by our members - keep in touch or get involved by joining one of the programmes below.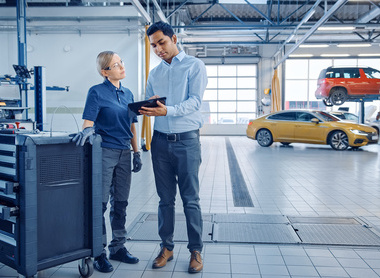 Making the UK the best place to start and grow a digital business is contingent on our ability to skill, attract and retain the brightest global talent. techUK's Skills, Talent and Diversity Programme seeks to ensure the UK has a world-leading tech workforce by equipping the pipeline of talent with digital skills to become digital leaders, attracting and retaining a diverse workforce & making sure the UK is an attractive location for talent from across the world.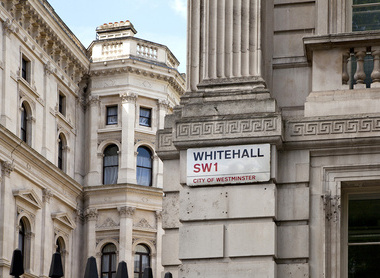 techUK's policy and public affairs function makes the case to government and policymakers across Westminster, Whitehall, Brussels and the devolved nations on the most pressing issues facing businesses and the tech sector.
It is vital that businesses can source the skills and talent needed to meet the digital skills gap the UK is facing. techUK works with stakeholders to offer a range of initiatives that help members to attract, develop and retain their talent.