Contribute to techUK's first Emerging Space Tech report
---
---
Structure
The report will set out how emerging technologies are transforming the space sector and outline the steps we must take to ensure UK industry is at the forefront of this opportunity.
It will include the following sections:
Strategy, policy and regulation (includes the National Space Strategy, regulators, standards and ethics)
Emerging technologies (includes robotics, AI, semiconductors, 3D printing, IoT and advanced propulsion)
Industries of the Future (chapters on Satellites and telecoms / Science + R&D / National security / Cyber / Defence / Transport & smart cities / Health / Manufacturing / Communication / Energy)
People (includes skills and diversity)
Finance (includes VCs and financial services)
Collaboration (includes UK nations/regions and Space Clusters)
Sustainability (includes space debris tracking/removal and in-orbit services)
International (includes partnerships, trade and best practice)
Recommendations for Government
A look to 2054 (includes transformations that will take decades to realise)
---
How to contribute
Stakeholders can contribute by:
sharing recommendations - these are specific actions you would like to see UK Government take to advance the UK's emerging space tech sector
sponsoring the report, individual chapters or the launch event - similar techUK reports have received 6-8k views and we have several tiers of sponsorship available at a range of price points (more info can be shared upon request)
In addition, techUK members can contribute by submitting case studies.
Member case studies should illustrate how your company is harnessing emerging technologies to transform the space sector and/or ensure UK leadership. They should be limited to no more than 3 submissions per member, with individual case studies totalling no longer than 400 words each. Each submission must be for a different report chapter, as outlined above. Please include your company logo and author headshot.
---
All contributions should be sent to [email protected] by 12 December 2023.
Please email to express an interest in contributing prior to the submission date.
---
---
---
techUK – Supercharging UK Tech and Innovation
The opportunities of innovation are endless. Automation, IoT, AI, Edge, Quantum, Drones and High Performance Computing all have the power to transform the UK. techUK members lead the development of these technologies. Together we are working with Government and other stakeholders to address tech innovation priorities and build an innovation ecosystem that will benefit people, society, economy and the planet - and supercharge the UK as a global leader in tech and innovation.
For more information, or to get in touch, please visit our Innovation Hub and click 'contact us'.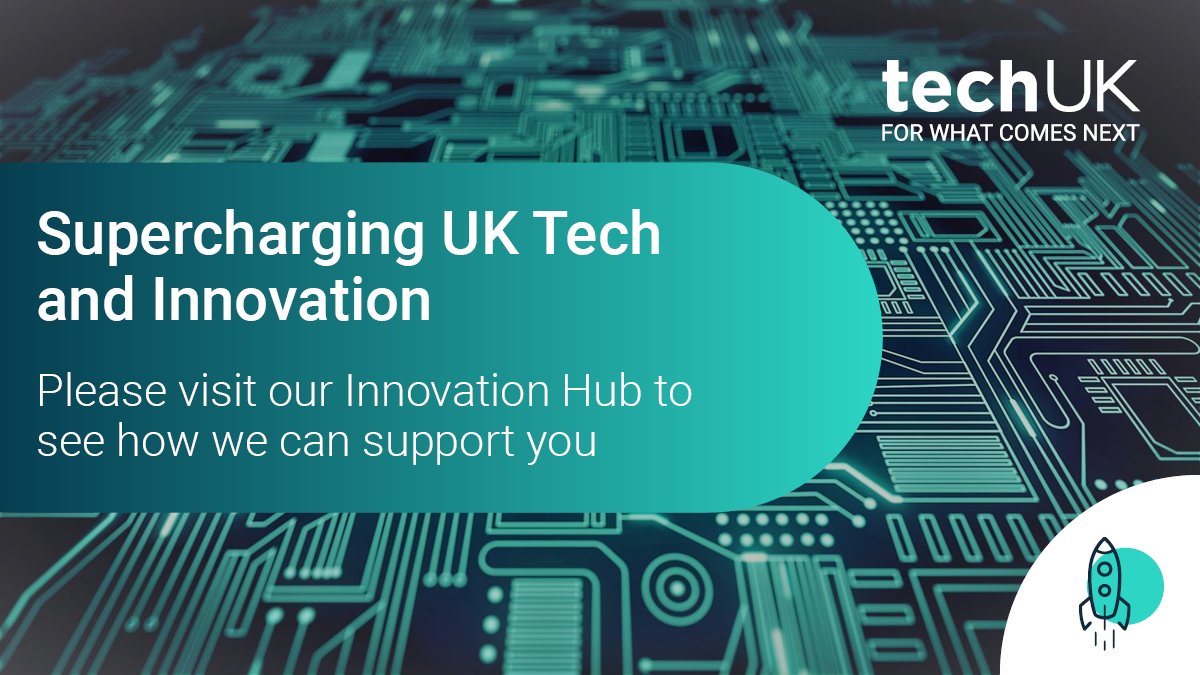 ---