---
Call to action for techUK members:
Our Meet the Innovators series celebrates the work of members in promoting a healthy UK innovation ecosystem.
This can involve:
Ensuring that innovation benefits people, society, the economy and the planet
Initiatives to improve collaboration, boost skills and productivity, create jobs, generate economic growth, and tackle climate change (plus much more)
Any of the three ingredients of innovation: enabling, accelerating or applying
If you are a techUK member and you would like to contribute a short written interview to be published one month, please email [email protected]
---
techUK – Supercharging UK Tech and Innovation
The opportunities of innovation are endless. Automation, IoT, AI, Edge, Quantum, Drones and High Performance Computing all have the power to transform the UK. techUK members lead the development of these technologies. Together we are working with Government and other stakeholders to address tech innovation priorities and build an innovation ecosystem that will benefit people, society, economy and the planet - and supercharge the UK as a global leader in tech and innovation.
For more information, or to get in touch, please visit our Innovation Hub and click 'contact us'.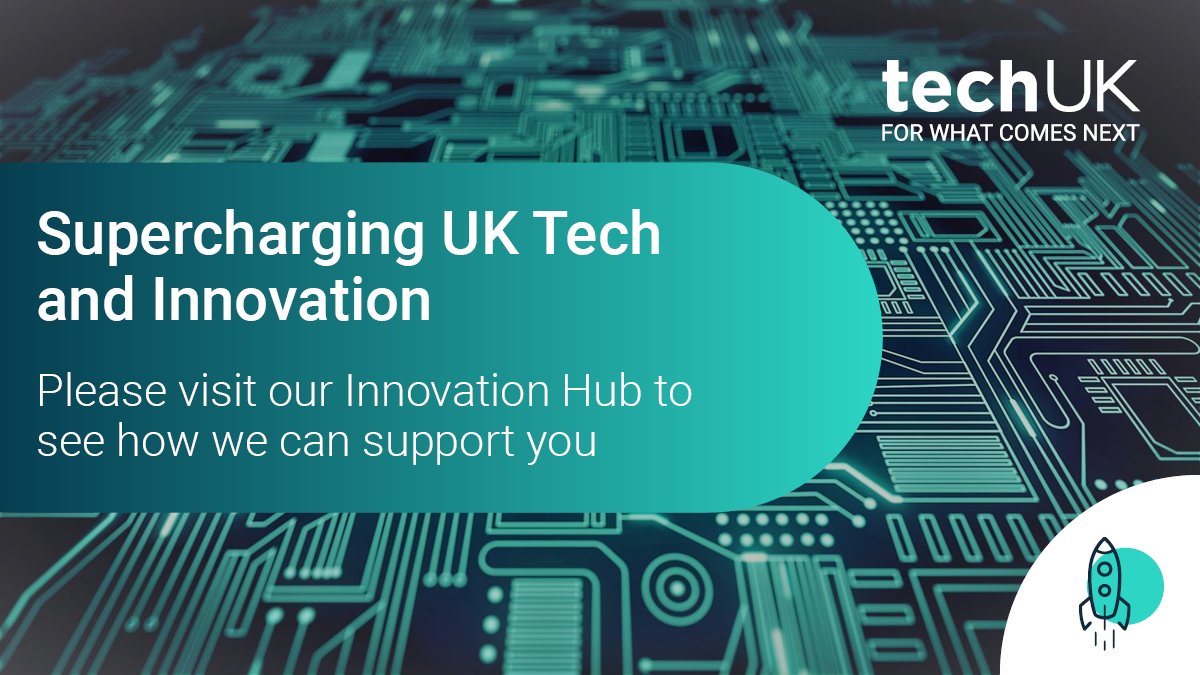 Technology and Innovation updates
Sign-up to get the latest updates and opportunities from our Technology and Innovation and AI programmes.
---
Keen to learn more? Get in touch: