UKSA launches £65m funding call for space tech
The National Space Innovation Programme (NSIP) will support high-risk, high-reward projects designed by British organisations with the potential to accelerate the development of new space technologies, satellite applications, and services.
The programme provides an opportunity for the UK space sector to develop novel and valuable commercial innovations that could tackle challenges such as the use of satellite data to combat climate change or providing services to make in-orbit applications more sustainable.
The first tranche of up to £34 million funding is now open to proposals that will drive innovation, accelerate the route to market, and catalyse investment into the UK space sector.
The remaining funding will be split across further calls in 2024 and 2025 with projects running until March 2027.
In today's interconnected world, space technologies have become critical to almost every aspect of our daily lives. The National Space Innovation Programme will support the UK's most ambitious space technology projects and their potential to address real-world challenges, to catalyse investment, deliver new missions and capabilities, and harness the power of space to improve lives.
Since its pilot launch in 2020, NSIP has provided UK organisations with over £25 million in funding,  including SatVu which used the support to develop the first Middle Wavelength Infra-Red (MWIR) satellite, launched in June 2023. The satellite uses Earth observation data to gain insights into building emissions that can improve customer energy use and reduce emissions. Northumbria University, meanwhile, used NSIP funding to design, test and build a new miniaturised laser optical communications terminal that will deliver a step-change in inter-satellite data sharing that could support future satellite constellations and space science missions. NSIP will also be incorporating the UK Space Agency's Enabling Technologies Programme (ETP) as the NSIP Kick Starter. This portion of NSIP will provide targeted support to early-stage and disruptive innovation, such as its previous funding of Cardiff-based Space Forge's development of retractable solar panels that could provide reusable satellites with a compact and affordable energy solution, and Imperial College London's research into metal additive manufacturing for application in space that could allow for replacement parts to be printed as required in orbit. 
Support from the NSIP fund is key to addressing project barriers in research and development, bringing high value space technologies to market that can create jobs and benefit people, businesses and communities for generations to come.
You can find more information about the funding opportunity here.
---
The announcement comes ahead of the UK Space Conference, which runs from 21 - 23 November at ICC Belfast. This is a global platform for government, industry and academic space innovators to gather and collaboratively shape the future of space. You can find out more by clicking here.
---
Are you a space SME looking to access growth capital and scale?
Join us for our Supercharging Investment in Space panel discussion and networking session, taking place on 30 October from 1-3pm at the techUK offices.
Attendees can hear from a panel consisting of Government, SA Catapult, space SMEs and VCs discussing how the UK can improve access to growth capital for space SMEs looking to scale. A networking session will follow. You can learn more and book here.
---
Click here to view 55+ insights & vlogs on quantum, metaverse, space, AI, semiconductors, compute and policy.
Plus, access the event round-ups & recordings for our 'Industries of the Future: Space' and 'Future Visions: AI and Semiconductors' webinars.
---
techUK – Supercharging UK Tech and Innovation
The opportunities of innovation are endless. Automation, IoT, AI, Edge, Quantum, Drones and High Performance Computing all have the power to transform the UK. techUK members lead the development of these technologies. Together we are working with Government and other stakeholders to address tech innovation priorities and build an innovation ecosystem that will benefit people, society, economy and the planet - and supercharge the UK as a global leader in tech and innovation.
For more information, or to get in touch, please visit our Innovation Hub and click 'contact us'.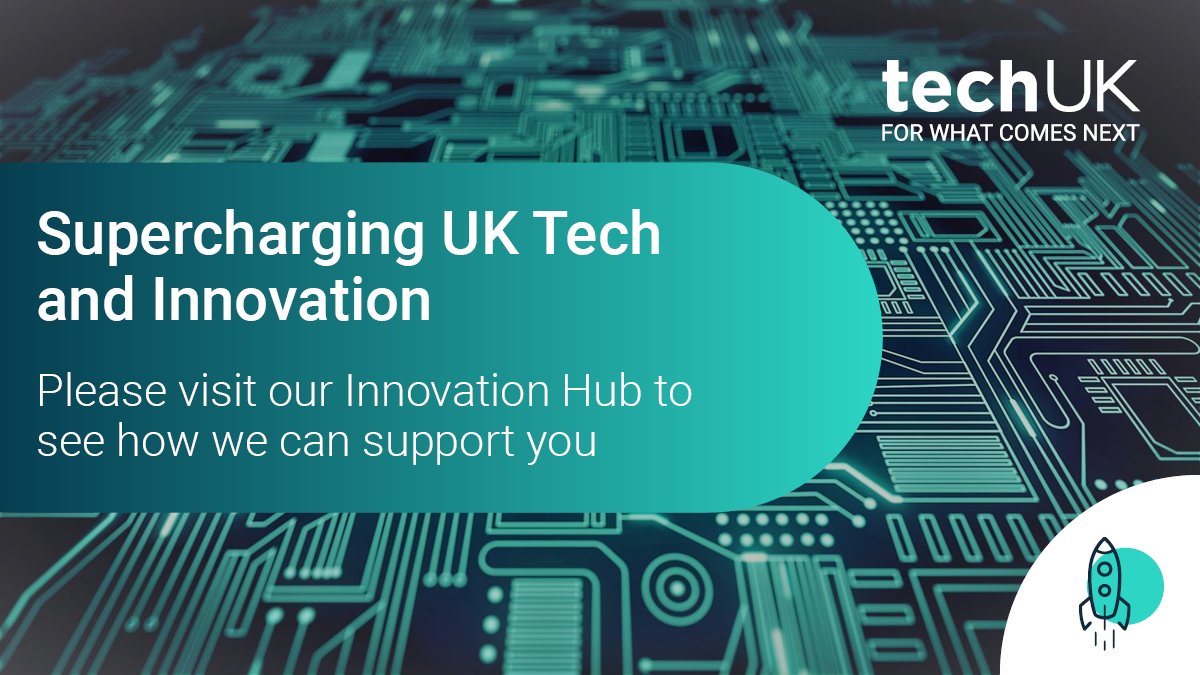 ---