Welcome to the Central Government Programme
All techUK's work is led by our members - techUK members can keep in touch or get involved in our work by joining this group, and stay up to date with the latest events and opportunities in the programme. Please see below for details on how to join. Scroll down to view recent insights, and upcoming events and opportunities.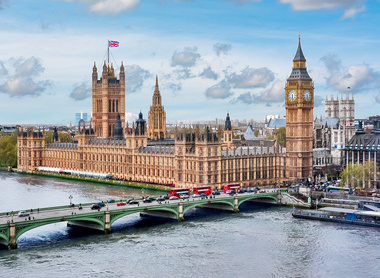 techUK's Government Group is our thriving community of 500 tech suppliers to Government. The group is composed of companies of all sizes, from new entrants to some of the biggest companies in the world. Group members receive our govtech market intel, and opportunities to engage with Government to understand their requirements and explore how tech can help meet them. If you're a techUK member working with Government to transform the delivery of our public services then this is the group for you.
Our Central Government Council is elected by techUK members to represent the supplier community to government. It aims to lead debate on new technologies and optimise the use of existing capabilities. It exists to: promote and enable better engagement between the tech sector and government departments; provide leadership and support on techUK's campaigns and projects to reform public procurement; promote and evangelise the transformative role tech can play in public services.
As our senior forum for public sector tech suppliers, the PSB creates the environment for the UK tech industry to collaborate across the whole of Government to enable the delivery of world class, affordable public services. The PSB aims to: Improve the engagement between Government and the tech industry; Provide leadership on policy issues related to public services transformation; Champion better use of technology to drive efficiencies in Government and transform our public services.
Here are the five reasons you should join the Central Government programme.
Learn about the value members get from our work.
Upcoming events
Complete our seventh annual GovTech SME Survey!
We are delighted to have launched our seventh annual GovTech SME Survey, continuing our efforts to encourage Government to work effectively with SMEs and with their best interests at heart, working to drive the next leap forward in access to the public sector technology market for SMEs.
Digital Marketplace still flying the flag for SME access but more work needs to be done
Read the results of our sixth annual Govtech SME Survey, exploring the experiences of SMEs in the public sector.
techUK newsletter
Sign-up to receive our newsletters covering news, events, training and engagement opportunities across all our programmes exploring tech markets, policy and innovation.
Become a techUK member
Our members develop strong networks, build meaningful partnerships and grow their businesses as we all work together to create a thriving environment where industry, government and stakeholders come together to realise the positive outcomes tech can deliver.