The Fast Forward for Digital Jobs report highlights the significant discrepancy between the upsurge in demand for digitally skilled workers in areas such as coding and the opportunity to retrain in these fields for the many millions made redundant due to the COVID-19 recession.
The report takes insights from techUK's Fast Forward for Digital Jobs Taskforce, which includes Google, Microsoft, Amazon Web Services, BT, Salesforce, Cisco, FDM, and UKFast, and the wider tech industry to see how we can work together to signpost the opportunity of digital jobs to more people and work to ensure that these opportunities are open to people of diverse backgrounds.
The report stresses the need to take immediate action to close the growing digital skills gap with thousands of digital job vacancies remaining unfilled, even in the current job market. This comes as recent projections suggest a further three million new jobs that will require digital skills will be created in the UK by 2025.
While recent UK Government initiatives show an understanding of the importance of digital skills, the UK does not yet have the infrastructure and resources to meet this challenge alone. The Taskforce is calling for the Government to work with tech firms to open up new pathways for all people to access digital skills certifications with a proven track record on employability, supporting individuals from all backgrounds to succeed in digital jobs. Read the full report.
The report outlines seven key recommendations under three headings for Government and the technology industry:
Supporting learners
Showcase the life changing opportunities of digital skills and jobs – highlighting the diversity and effectiveness of pathways and jobs available to all.
Champion bite-sized flexible learning as a flexible, affordable and effective route for learners to acquire productive digital skills that are valued by employers.
Help learners meet the cost of retraining – extend financial assistance similar to The Lifelong Loan Entitlement and Lifetime Skills Guarantee for a culture and system of lifelong learning.
Supporting employers
Help SMEs to invest in digital reskilling through a Digital Skills Tax Credit.
Enable more SMEs to benefit from the Apprenticeship Levy - including increasing the percentage of unspent funds from levy-payers that can be transferred to smaller companies.
Ensure education providers focus on job readiness – create partnerships between employers and educators to ensure programmes focus on the skill sets those employers need.
Delivering change at scale
Develop an online 'Digital Skills Toolkit 2.0' to help people navigate to digital skills and careers - Building on the success of the Skills Toolkit, an end-to-end 'Digital Skills Toolkit 2.0' would make digital opportunities and pathways more transparent and accessible to more people.
Report recommendations
Antony Walker, techUK's Deputy CEO, runs through the Fast Forward for Digital Jobs seven report recommendations which focus on supporting learners, supporting employers and deliver change at scale.
With the collective power of the tech industry providing better access to training and qualifications, we will help people, no matter their age, previous education, or experience, connect to jobs of the future and equip them with the skills needed to thrive in the digital economy.
We regularly hear from customers about how important access to talent is to help them fully realise the benefits of cloud computing and other new technologies. It's why we launched AWS re/Start to prepare people who are unemployed or underemployed for entry-level careers in the cloud. This report provides a welcome challenge for industry and Government to do more to open up careers in technology for everyone.
Online tools have proven to be a lifeline during the lockdown and they can help create a digital, sustainable and inclusive recovery. Ensuring people have the right digital skills, such as with Google Digital Career Certificates, is an important part of creating opportunity across the UK. This report provides new insight on the ways businesses, charities and the Government can work even more closely together to reach more people and help equip them with the skills of tomorrow.
The Fast Forward for Digital Jobs Taskforce has come together to explore how we can open up pathways to digital jobs. If we work together, we can equip all people with the skills and careers they need for what comes next.
The pandemic has wreaked havoc on our economy - one in 20 people who want a job can't find one. We know there are huge opportunities available in digital but people need the skills to access them. If we don't seize this opportunity to retrain those hit hardest we risk locking them out of good work now and in the future.
Get involved
All techUK's work is led by our members - keep in touch or get involved by joining one of the programmes below.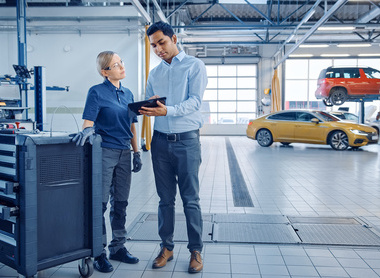 Making the UK the best place to start and grow a digital business is contingent on our ability to skill, attract and retain the brightest global talent. techUK's Skills, Talent and Diversity Programme seeks to ensure the UK has a world-leading tech workforce by equipping the pipeline of talent with digital skills to become digital leaders, attracting and retaining a diverse workforce & making sure the UK is an attractive location for talent from across the world.
To make sure that the UK is a world-leading digital economy that works for everyone, it is crucial that people have the digital skills needed for life and work. Rapid digitisation is creating surging demand for digital skills across the economy and the current domestic skills pipeline cannot keep up. Digitisation is also leading to rapid changes in the labour market that means some traditional roles are being displaced. There is an urgent need to better match the demand and supply.
TechSkills brings together employers and educators in partnership to develop the digital talent industry needs. Our mission is to create and promote industry-valued pathways into digital careers. We want to realise a future where people across all areas of society can thrive in tech, whether they are starting out, upskilling or changing careers.
For more information please contact:
Nimmi Patel
Nimmi Patel is the Head of Skills, Talent and Diversity at techUK.
She works on all things skills, education, and future of work policy, focusing on upskilling and retraining. Nimmi is also an Advisory Board member of Digital Futures at Work Research Centre (digit). The Centre research aims to increase understanding of how digital technologies are changing work and the implications for employers, workers, job seekers and governments. She is also a member of Chatham House's Common Futures Conversations.
Prior to joining the team, she worked for the UK Labour Party and New Zealand Labour Party, and holds a BA in Politics, Philosophy and Economics from the University of Manchester and is currently studying MA Strategic Communications at King's College London.
Email:

Phone:

07805744520

Twitter:

Website:

LinkedIn:

Antony Walker
Antony Walker is deputy CEO of techUK, which he played a lead role in launching in November 2013.
Antony is a member of the senior leadership team and has overall responsibility for techUK's policy work. Prior to his appointment in July 2012 Antony was chief executive of the Broadband Stakeholder Group (BSG), the UK's independent advisory group on broadband policy. Antony was closely involved in the development of broadband policy development in the UK since the BSG was established in 2001 and authored several major reports to government. He also led the development of the UK's world leading Open Internet Code of Practice that addresses the issue of net neutrality in the UK. Prior to setting up the BSG, Antony spent six years working in Brussels for the American Chamber of Commerce following and writing about telecoms issues and as a consultant working on EU social affairs and environmental issues. Antony is a graduate of Aberdeen University and KU Leuven and is also a Policy Fellow Alumni of the Centre for Science and Policy at Cambridge University.
Email:

Phone:

07780603065

Twitter:

Website:

LinkedIn: