Vlog: How the UK is building the commercial space portfolio through in-space servicing, manufacturing and assembly
Guest vlog by Mike Curtis-Rouse, Head of In-Orbit Servicing, Assembly and Manufacturing at Satellite Applications Catapult. Part of techUK's #SuperchargeUKTech Week 2023. Click here to find out more and view all content from the week
Supercharging Innovation Week 2023
techUK members explored the emerging and transformative technologies at the heart of UK research and innovation. This week was designed to investigate how to leverage the UK's strengths and push forward the application and commercialisation of these technologies, highlighting best practice from academia, industry and Government that is enabling success. You can catch up via the link below.
---
techUK – Supercharging UK Tech and Innovation
The opportunities of innovation are endless. Automation, IoT, AI, Edge, Quantum, Drones and High Performance Computing all have the power to transform the UK. techUK members lead the development of these technologies. Together we are working with Government and other stakeholders to address tech innovation priorities and build an innovation ecosystem that will benefit people, society, economy and the planet - and supercharge the UK as a global leader in tech and innovation.
For more information, or to get in touch, please visit our Innovation Hub and click 'contact us'.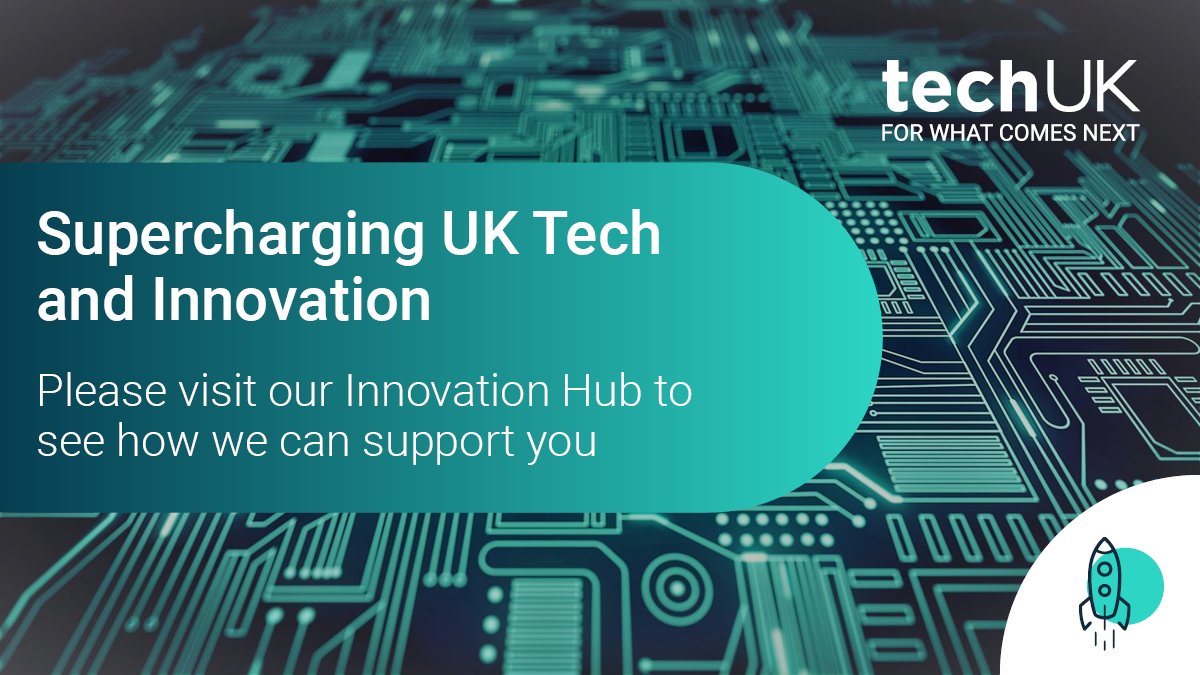 ---