Login or register to join groups
To learn how to join this group, please login to the website or register to create your free account. 
Recent events and recordings
techUK newsletter
Sign-up to receive our newsletters covering news, events, training and engagement opportunities across all our programmes exploring tech markets, policy and innovation.
Upcoming events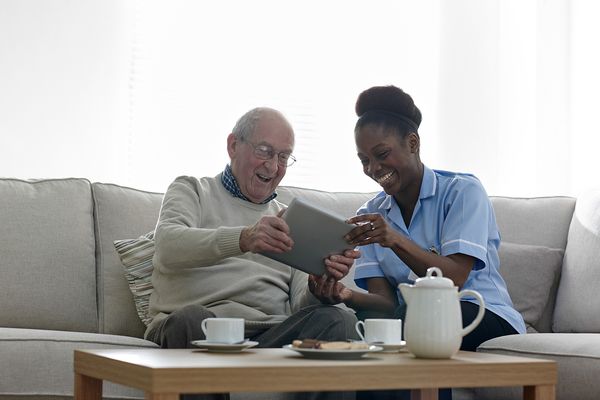 Our team
Jana Psarska
Policy Manager, International Trade, techUK
Jana is techUK's Policy Manager for International Trade.
She supports techUK members in navigating international markets, including market access and regulatory challenges, and assists the tech sector in taking full advantage of UK's trade deals. Her responsibilities also include driving the UK digital trade policy agenda. Jana is committed to promoting UK digital trade by engaging businesses, UK government and international partners.
Jana has several years of experience in trade promotion, public policy, and providing strategic advice on international expansion strategy to companies across a variety of sectors. Prior to techUK, she worked for the Department for International Trade, helping UK SMEs expand abroad.
She holds a MA in International Political Economy from King's College London.
Email:

Phone:

+44 (0) 7454556302

Twitter:

LinkedIn:
Jago Corry
Programme Assistant, Markets and International Trade, techUK
Jago joined techUK in July 2022 as a Programme Assistant to Financial Services, Justice and Emergency Services and International Trade. Prior to joining techUK, Jago studied an MSc in European and Global Governance at the University of Bristol.
Email:

Website:

LinkedIn:
Sabina Ciofu
Associate Director – International, techUK
Sabina Ciofu is Associate Director – International, running the International Policy and Trade Programme at techUK.
Based in Brussels, she leads our EU policy and engagement. She is also our lead on international trade policy, with a focus on digital trade chapter in FTAs, as well as broader engagement with the G7, G20, WTO and OECD.
As a transatlanticist at heart, Sabina is a GMF Marshall Memorial fellow and issue-lead on the EU-US Trade and Technology Council, within DigitalEurope.
Previously, she worked as Policy Advisor to a Member of the European Parliament for almost a decade, where she specialised in tech regulation, international trade and EU-US relations.
Sabina loves building communities and bringing people together. She is the founder of the Gentlewomen's Club and co-organiser of the Young Professionals in Digital Policy. Previously, as a member of the World Economic Forum's Global Shapers Community, she led several youth civic engagement and gender equality projects.
She sits on the Advisory Board of the University College London European Institute and The Nine, Brussels' first members-only club designed for women.
Sabina holds an MA in War Studies from King's College London and a BA in Classics from the University of Cambridge.
Email:

Phone:

+32 473 323 280

Website:
Neil Ross
Associate Director, Policy, techUK
As Associate Director for Policy Neil leads techUK's domestic policy development in the UK. In this role he regularly engages with UK and Devolved Government Ministers, senior civil servants and members of the UK's Parliaments with the aim of supporting government and industry to work together to make the UK the best place to start, scale and develop technology companies. Neil also acts as a spokersperson for techUK on UK policy in the media and at Parliamentary Committees.
Neil joined techUK in 2019 to lead on techUK's input and engagement with Government on the UK-EU Brexit trade deal negotiations, as well as leading on economic policy. He has a background in the UK Parliament and in social research and holds a masters degree in Comparative Public Policy from the University of Edinburgh and an undergraduate degree in International Politics from City, University of London.
Email:

Twitter:

Website:

LinkedIn: