This webinar took place on 21 September 2023. Click here to read the event round-up and view the recording.
The Future Visions series explores the next-generation technologies at the cutting edge of research and development that are set to disrupt industries, challenge incumbents, and act as a catalyst for growth. Attendees have the opportunity to learn about the latest advances in technology from those at the heart of its development, equipping them and their business to take action and realise the potential of future technologies.
Previous topics have included metaverse, neuromorphic computing, and photonics.
Both the AI and Semiconductor industries are at the forefront of innovation, with AI already leading to significant advances in Semiconductor design, performance and applications.
As global chip shortages continue to decline, the UK now has the opportunity to double down on the National Semiconductor Strategy and embrace the emerging and transformative semiconductor technologies enabled by AI, such as new architectures and memory systems, smarter algorithms, greater speed and processing power, and AI-specific chips.
This session will convene experts across the fields of AI and Semiconductors to discuss the latest advancements and opportunities in this space. We'll also explore the industries that have the potential to be disrupted by this new combination of technologies, such as robotics and manufacturing.
This is your opportunity to stay at the forefront of one of the most dynamic and rapidly growing fields in technology, and to see what leading technologists are developing.
Chair and confirmed speakers:
You can also learn more about how to contribute to techUK's upcoming Supercharging Innovation campaign week, spanning quantum, web 3.0 and metaverse, emerging space tech, applied AI, semiconductors, the future of compute, and responsible innovation by clicking here.
---
See our other Tech & Innovation series
techUK – Supercharging UK Tech and Innovation
The opportunities of innovation are endless. Automation, IoT, AI, Edge, Quantum, Drones and High Performance Computing all have the power to transform the UK. techUK members lead the development of these technologies. Together we are working with Government and other stakeholders to address tech innovation priorities and build an innovation ecosystem that will benefit people, society, economy and the planet - and supercharge the UK as a global leader in tech and innovation.
For more information, or to get in touch, please visit our Innovation Hub and click 'contact us'.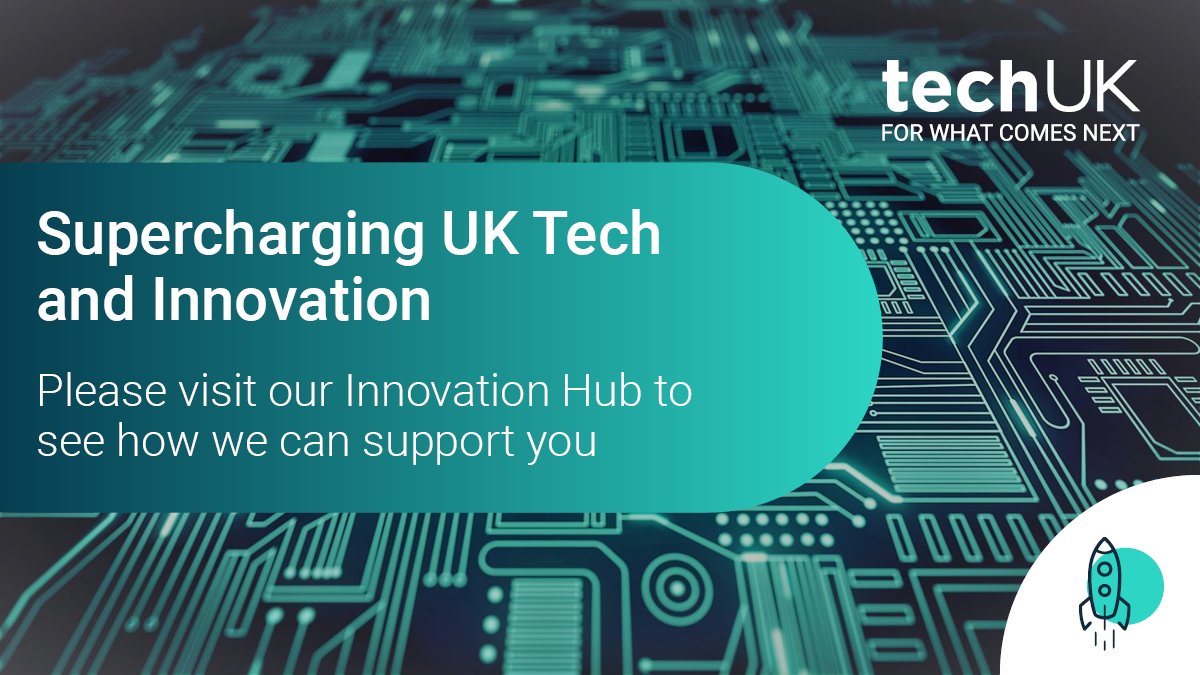 Technology and Innovation updates
Sign-up to get the latest updates and opportunities from our Technology and Innovation and AI programmes.