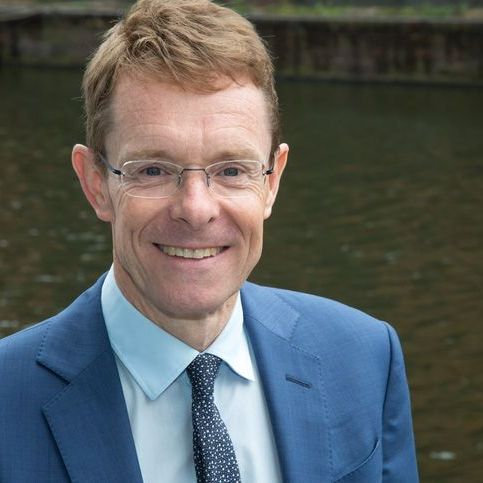 Everything is dependent on digital. It is both the structural enabler and of course the applied solution to the problems and opportunities of the future.
A note from Julian David, techUK CEO
I agree with Mayor Andy Street, and so did over 260 other public sector, civic, academic and business leaders that we spoke with as part of the campaign, Building the Future We Need. The clear prize that that campaign identified was a tech-savvy United Kingdom where all nations and regions can participate in, and benefit from, a rapidly digitising global economy.
What we lacked though was an ability to measure the impact of digital technology on a specific locality. Not just, important though it is, the strength of a local tech cluster, but rather the aggregate impact and strength of digital technology in a nation or region.
Our Local Digital Capital Index seeks to remedy that.
Local Digital Capital describes the building blocks of strong place-based digital technology ecosystems. The eight inputs that make up Local Digital Capital are a mix of the tangible and – much like the concept of human capital – the intangible.
The Index is not about playing one region off against another. It is a tool that we want local areas to be able to use to understand their own strengths, where they need to reinforce and where best practice can be found. At the same time, we want this to be a tool for national policymakers, and a way of making the case for investing in regional digital economies as a part of the Levelling Up agenda.
We're being open with the sector and national and regional actors about the shortcomings of the Index. Currently, it is a broad-brush approach; only going down to NUTS 1 level of the UK. It is also not as broad as we believe it should be; the data for understanding the strength of digital ecosystems wasn't available so we therefore only measured six of the inputs.
Grounded in GVA, it still shines a strong light on the benefits that digital technology has and should play in increasing the prosperity of all regions of the UK.
We will be working hard over the next year to improve the Index, to make it an even more insightful and practical tool. Come and help us.
Julian David, techUK CEO
Local Digital Capital describes the building blocks of strong place-based digital technology ecosystems. It does not just focus on the tech sector itself but looks outwards to assess the impact that technology is having in a locality.
We want this to be a tool for local leaders and policymakers to use, develop and discuss their own work and interventions. It is also a way of making the case for investing in regional digital economies as a part of the Levelling Up agenda.
The 2021 Index measures six out of the seven components of Local Digital Capital.
The LDC index itself is designed to allow data to be interpreted easily so the user can highlight the components of interest. It's also designed to allow the UK's nations and regions strengths to be highlighted so that regions can connect to source best practice and innovations that will strengthen their own locality.
Skills
Digital Adoption
Digital Infrastructure
---
Research & Development
Finance & Investment
Trade
Local Digital Capital - Index Data and methodology
Recommendations
We believe that the LDC Index brings the concept of Local Digital Capital to life. It should allow policy-makers to start making more informed decisions about the potential for tech to strengthen our shared prosperity.
The LDC Index is a tool rather than a report. However, during our development of the Index and our discussions with organisations across the country, we came to the following conclusions;
Build data on the strength of local data ecosystems. There is currently little location-specific data on the strengths or otherwise of regional data ecosystems that are publicly accessible. The Government's National Data Strategy makes data availability a key part of its mission to unlock the power of data across the economy. Improving data on data ecosystems should therefore be a mission for both the public and private sector.
Establish a Chief Digital Officer forum. Strengthening how the tech sector collaborates will help improve Local Digital Capital. A Chief Digital Officer (CDO) forum at a national level would be welcomed but to improve collaboration locally there should be CDO forums in the nations and regions to support collaborative working and co-ordination.
Continue to measure progress through further iterations of the LDC Index. We know that will be differing views about the data sources that we have chosen, the weighting allotted and the depth that we have been able to go to. We will continue to improve the index and will work with the sector and partners to do so.
Deepen the understanding of where and how collaboration can support growth. There are examples of best practice across the UK, and this should be celebrated but also shared to allow every nation and regions to strengthen Local Digital Capital. There must be further exploration to see if a measure can be developed in this field e.g. the presence of groups, private or public, that actively champion the use of tech in a specific area. While this might not form a metric it could form a map of support on offer across the UK's nations and regions and allow collaboration to be represented and demonstrated.
Local decision makers to embed the LDC Index into their digital strategies with a commitment to furthering Local Digital Capital in their locality. The goal of improving Local Digital Capital can be achieved but requires local decision makers and leaders to commit to the prize on offer. This means ensuring leaders and decision makers build LDC and the LDC Index into their local strategies and considerations.
Local Digital Conference 2022 - Strengthening the Local Economy, 24 October
Join techUK for our Local Digital Conference looking at the tech sector's role in strengthening our local economies, Levelling Up, improving productivity, encouraging tech skills and building partnerships across the public, private and third sector to deliver for people, communities and our environment.
I welcome the opportunities that the Local Digital Capital index can bring to inspire a national discussion on driving digital adoption, the importance of exploiting technology and collaborative working. Our Digital Strategy for Wales articulates how digital is not just about tools and technologies, it's about culture and people too. Digital skills and confidence are key to embracing the benefits of digital innovation in order to build a prosperous and healthy modern economy. The Welsh Government has an established national support programme to help businesses understand, adopt and exploit digital while maximising the significant Welsh Government investment in superfast broadband infrastructure. Growth in datacentre investment and disruptive technologies such as FinTech and AgriTech industries are a key part of our broader digital ecosystem, alongside developments in Artificial Intelligence, Machine Learning and Cyber. The Local Digital Capital index will complement this work already underway in Wales, helping us to better understand our strengths, improve policy making and offer opportunities to collaborate and innovate more widely.
What comes next
While we have made recommendations that Government including devolved governments, combined authorities, councils and others should take forward, at techUK we must also acknowledge our role in engaging with these recommendations to develop Local Digital Capital and play our part.
Our research made it clear that we needed a framework to assess Local Digital Capital and the 2021 index is the first step. However, we know that it can and must be developed and improved. We need to do that, and we will do that. However, we cannot do it alone. We want to work with the sector, with stakeholders, decision makers and government to ensure the LDC Index is robust, accessible and delivers. To achieve that we will be setting up a new Local Digital Capital Working Group to help guide, build and develop the index for 2022 and beyond including the details and data behind the components and sharing the findings from the LDC Index.
Our research also shown that there is no debate about the need to develop our tech sector across the UK. If we want to compete, thrive and drive forward innovation and collaboration then we must invest in digital as a route to level-up and develop jobs, businesses and economic growth beyond London and the South East. Our Local Digital Capital Working Group will include within its remit looking for at ways to work with government – local and national – and furthering collaboration. This includes setting up new Chief Digital Officer forums in each nation and region starting with the West Midlands to develop the honest, open and transparent dialogue we need if we wish to succeed.
And we want to ensure that techUK is talking about, engaging with and sharing examples of best practice, innovation and impact across the whole UK. We need to challenge and ask "if it works in Dudley can it be used in Dundee and Doncaster?", if it's good enough for London we must ask how we can deliver it in Liverpool or Leicester. If we want tech to succeed, the numbers working in tech to increase, skills to develop and our regional economies to grow that means working together to learn and assist each other. So techUK will be looking at the different work taking place across the nations and regions of the UK to see what's working, what's furthering Local Digital Capital, and what can be shared, celebrated and adapted for other regions.
The prize of improving Local Digital Capital is clear. The path to delivering it across the UK is one we must find together.
In Greater Manchester we are committed to being a digital city-region that puts our residents at the heart of our plans and are working towards our ambitions to be recognised as a world leading digital city-region. Intense collaboration is at the heart of what we do differently here as the Local Digital Capital Index from techUK highlights. Our city-region has an ever-growing tech eco-system made up of entrepreneurs, innovators, enthusiasts, and innovators from multiple sectors working closely together. This strong eco-system is energising thought, creativity, building networks and fuelling innovation and helping us on our way to achieving these ambitions.
This is a really important piece of work that demonstrates the progress we've made in the West Midlands to expand our digital economy. We've seen real success with initiatives like our 5G testbed and our Digital Skills Bootcamps, but we can do more in areas like digital adoption and data sharing, and this Index gives us a useful tool to support our strategy. We've worked previously with techUK on our Digital Roadmap, and I look forward to working with them on this as well as the wider Local Digital Capital work to improve the region's digital capability.
The Local Digital Capital index is designed to show the current status of different parts of the country in terms of their Local Digital Capital - but also to be a guide as to how they might improve their performance in the future. We see this as a vital part of the levelling up agenda. What was particularly interesting to us, both when pulling together the data which this index relies on and in building the model which underpins the index, was how close the correlation is between Local Digital Capital as a concept and Levelling Up. If the Government really wants to level up, helping local areas improve their Local Digital Capital would be a good place to start.
---
techUK – Building Stronger Local Economies
techUK champions the tech sector throughout the UK. We work with local authorities, devolved government, and local and national policy makers to advocate for the tech sector in strengthening economic growth and resilience. We provide opportunities for our members and local stakeholders to meet, build relationships, and collaborate to drive forward local projects. For more information or to get in touch, please visit our Nations and Regions Hub and click 'contact us'.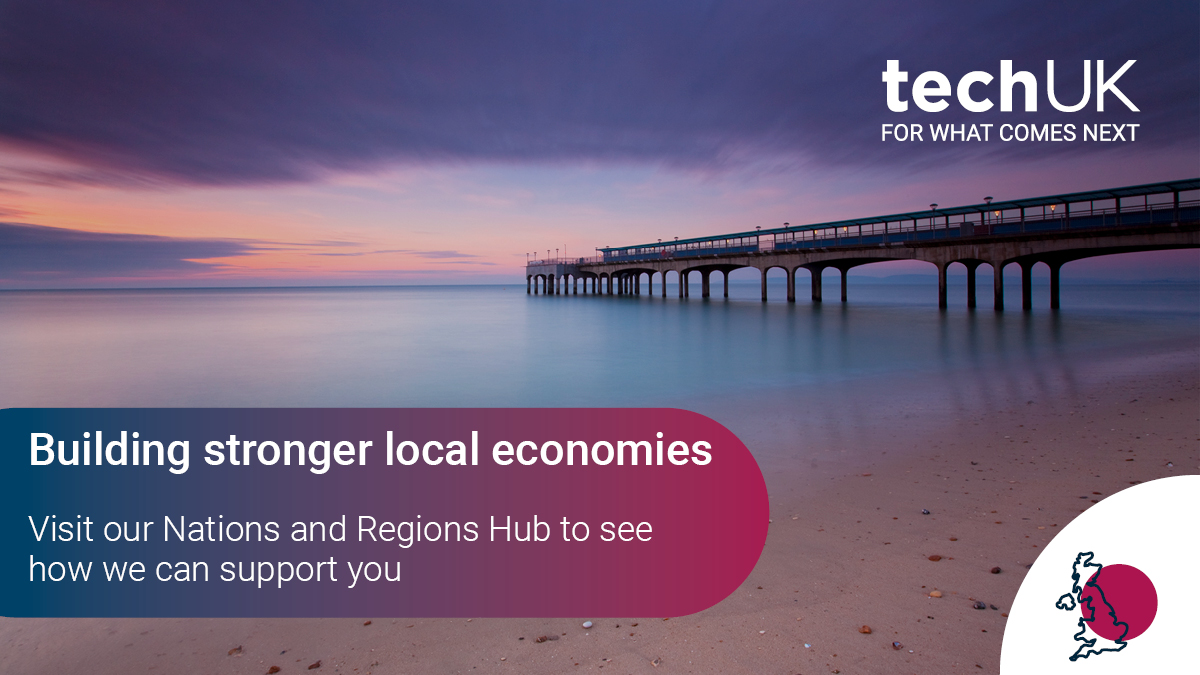 ---
For more information, please contact:
Matt Robinson
Matt is techUK's Head of Nations and Regions.
Matt is leading techUK's work with members and stakeholders across the UK to increase the Local Digital Capital across the UK's nation and regions, build communities and to ensure that digital technology plays a key part the post-COVID-19 levelling-up recovery.
Prior to joining techUK, Matt worked for several national education charities and membership bodies to develop their regional partnerships with schools, academy trusts, local authorities, and other stakeholders. He's also worked with local authority leaders and other stakeholders to engage communities, work with elected members and improve public services.
He holds a BA in Politics from the University of York and an MA in International Relations from the University of Leeds. Away from work he's a keen football fan and golfer.
If you'd like to find out more about our work in the nations and regions please get in touch with Matt:
Email:

Website: