Organisations in all sectors need to know how they should measure and cut their carbon emissions.
Customers, suppliers and investors are all demanding more detailed information on the environmental footprint of businesses they work with, and there are new and more robust rules and regulations that will make this compulsory.
With this in mind techUK is running a second 'Tech Led Decarbonisation Showcase' to demonstrate some of the best digital tech that can help companies in all sectors and of all shapes and sizes deliver meaningful reductions in emissions.
The format of this half-day event will include six 'lightning presentations' where tech firms will have just 15 minutes to pitch their innovations and solutions to organisations looking to use tech in their net zero journey. The event will also include a Q&A and a networking lunch where delegates can discuss shared challenges and ways to collaborate.
This event should be of particular interest to SMEs, but is open to anyone from any sector looking to decarbonise.
Agenda:
10:00 - 10:10 Opening and need for tech led decarbonisation
10:10 - 10:25 Presentation One: Net Zero Now - a protocol and tool for emissions tracking
10:25 - 10:40 Presentation Two: Kitche - an engagement platform to cut consumer and employee home food waste
10:40 - 10:55 Presentation Three: PlanetMark - certification and compliance for sustainability and net zero transitions
10:55 - 11:00 Break
11:00 - 11:15 Presentation Four: Climate Essentials - online carbon management system
11:15 - 11:30 Presentation Five: Act Commodities - renewable energy procurement
11:30 - 11:45 Presentation Six: Alturistiq -live tracking and reporting of business environmental impact
11:45 - 12:00 Q&A with all pitching companies
12:00 Networking lunch​​​
---
techUK – Committed to Climate Action
techUK has a strong and diverse network to help members reach net zero. We have excellent relationships with the Committee on Climate Change, IEMA, sustainability consultancies, law firms and other climate experts who can support members with their net zero implementation. For more information on how techUK can support you, please visit our Climate Action Hub and click 'contact us'.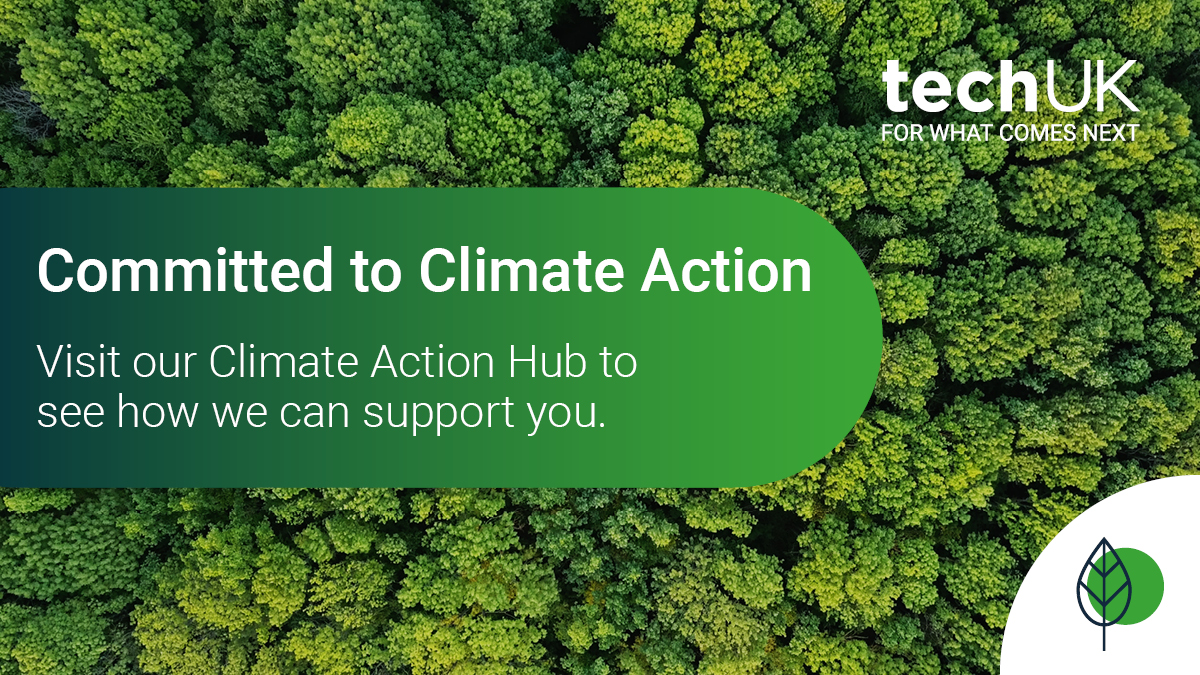 Climate, Environment and Sustainability updates
Sign-up to get the latest updates and opportunities from our Climate, Environment and Sustainability programme.