This webinar took place on 16 March 2023. Click here to read the event round-up.
techUK is excited to bring you the next event in its Future Visions series - The series explores the next-generation technologies at the cutting edge of research and development that are set to disrupt industries, challenge incumbents, and act as a catalyst for growth. It offers the opportunity to learn about the latest advances in technology from those at the heart of its development, and what this might mean for your business.
---
Chat Generative Pre-Trained Transformer, also known as ChatGPT has gained serious public attention since its launch back in November 2022. As an AI-based language model, it has been used, to varying degrees of success, to generate everything from speeches to songs, news articles to student essays.
During this session, we aim to move beyond the hype and discuss exactly what Generative AI is, its capabilities, and also its limitations. We will also delve into some of the biggest questions associated with the technology, such as how it might affect jobs in the future and the measures that may need to be implemented to ensure this technology is used both ethically and responsibly.
Join us for this one-hour session to learn from the people working at the forefront of this cutting-edge technology and ask your questions to them directly.
Panel speakers:
---
Click below to view our other Supercharging Innovation series:
---
techUK – Supercharging UK Tech and Innovation
The opportunities of innovation are endless. Automation, IoT, AI, Edge, Quantum, Drones and High Performance Computing all have the power to transform the UK. techUK members lead the development of these technologies. Together we are working with Government and other stakeholders to address tech innovation priorities and build an innovation ecosystem that will benefit people, society, economy and the planet - and supercharge the UK as a global leader in tech and innovation.
For more information, or to get in touch, please visit our Innovation Hub and click 'contact us'.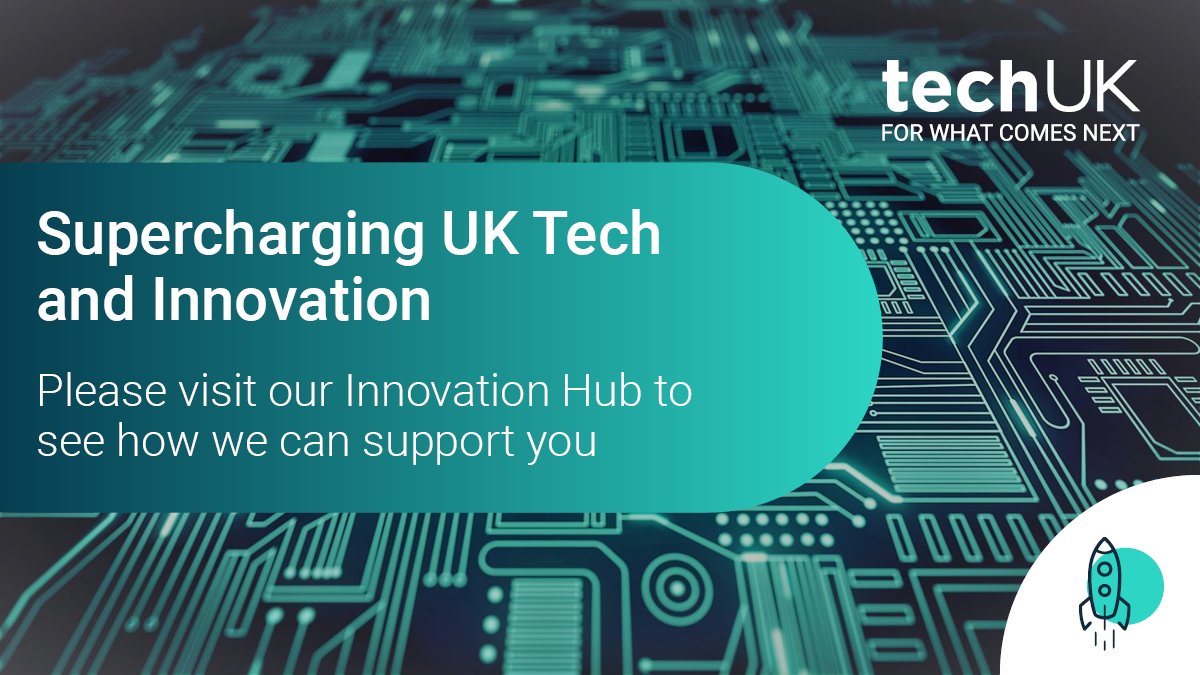 Technology and Innovation updates
Sign-up to get the latest updates and opportunities from our Technology and Innovation and AI programmes.
---
---