As part of our Supercharging UK Innovation campaign, techUK's new Industries of the Future Series will explore how emerging and enabling technologies are transforming key industries around the world, assess the challenges and opportunities for UK businesses, and consider what more we can do to accelerate adoption of innovative technologies.

This event, held in partnership with Make UK, will explore the impact of cloud and edge computing, AI, and IoT in the manufacturing sector, highlight the challenges and opportunities for UK businesses, and consider how we can accelerate digital transformation in UK manufacturing.
From automation and process optimisation to data analytics, digital twins, predictive maintenance and logistics management, the opportunities for a more agile, efficient and productive manufacturing sector are significant. Technology can also play a huge role in helping manufacturing businesses operate more sustainably. However, barriers to digital transformation continue to hold back UK manufacturing, including skills and access to investment.
Register for this session on 29 March and join us to discuss all these issue and more!

Speakers will include:
Nina Gryf, Senior Policy Manager, Make UK
Brian Lappin, Head of Product Management, BT
Julian Wiggins, Solutions Director, Rackspace Technology
Marcus Bonner, Chief Technologist, Hewlett Packard Enterprise
---
techUK – Supercharging UK Tech and Innovation
The opportunities of innovation are endless. Automation, IoT, AI, Edge, Quantum, Drones and High Performance Computing all have the power to transform the UK. techUK members lead the development of these technologies. Together we are working with Government and other stakeholders to address tech innovation priorities and build an innovation ecosystem that will benefit people, society, economy and the planet - and supercharge the UK as a global leader in tech and innovation.
For more information, or to get in touch, please visit our Innovation Hub and click 'contact us'.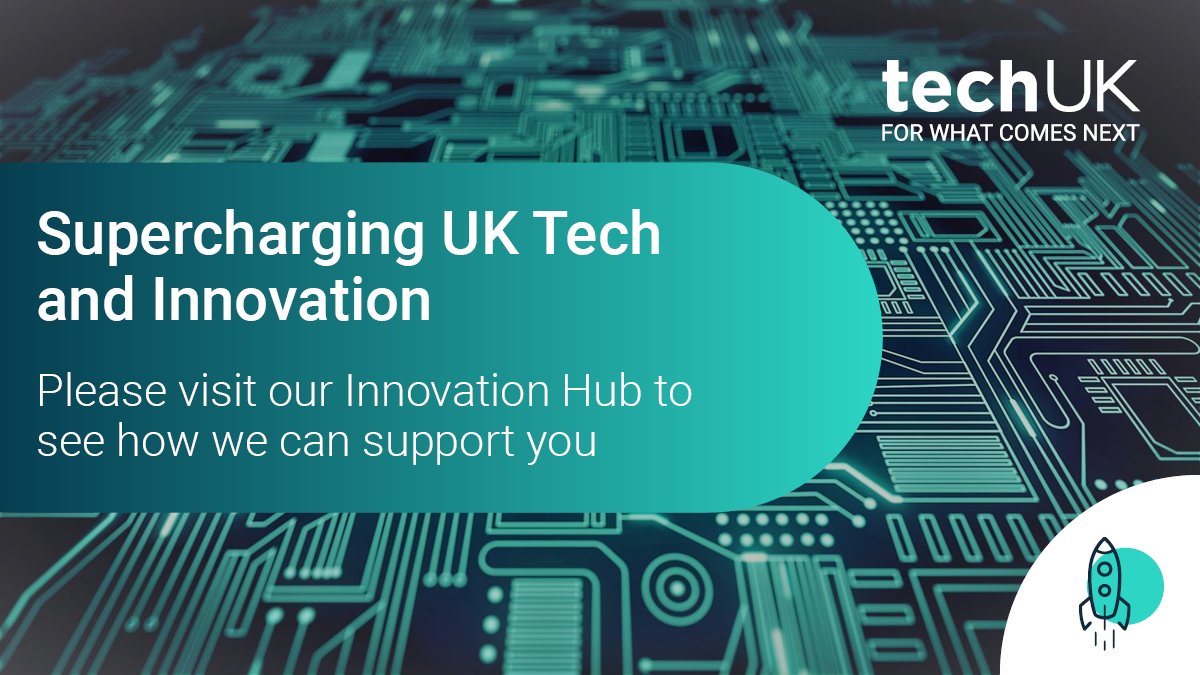 Technology and Innovation updates
Sign-up to get the latest updates and opportunities from our Technology and Innovation programme.
---
Keen to learn more? Get in touch: