Digital Ethics Summit 2022
On 7 December 2022, we are hosting our sixth annual Digital Ethics Summit at the techUK office and online. We will be joined by some of the greatest thinkers from across industry, policy, academia and civil society, and we hope you'll join us to discuss the most important digital ethics questions of the day!
Upcoming events
Digital Ethics Summit 2021
On 8 December 2021, we hosted our fifth annual Digital Ethics Summit. More than 50 incredible speakers joined us to reflect on the progress made since 2017, share practical insights and examples, and discuss in which areas there is still much further to go.
Emilie Sundorph
Emilie joined techUK in June 2021 as the Programme Manager for Digital Ethics & AI.
Prior to techUK, she worked as the Policy Manager at the education charity Teach First and as a Researcher at the Westminster think tank Reform. She is passionate about the potential of technology to change people's lives for the better, and working with the tech industry, the public sector and citizens to achieve this.
Emilie holds a master's degree in Philosophy and Public Policy from LSE. In her spare time she is currently trying to learn Persian and improve her table tennis skills.
Email:

Phone:

+44 (0) 07523 481 331

Twitter:

LinkedIn:

Katherine Holden
Katherine joined techUK in May 2018 and currently leads the Data Analytics, AI and Digital ID programme.
Prior to techUK, Katherine worked as a Policy Advisor at the Government Digital Service (GDS) supporting the digital transformation of UK Government.
Whilst working at the Association of Medical Research Charities (AMRC) Katherine led AMRC's policy work on patient data, consent and opt-out.
Katherine has a BSc degree in Biology from the University of Nottingham.
Email:

Phone:

020 7331 2019
Sue Daley
Sue leads techUK's Technology and Innovation work.
This includes work programmes on cloud, data protection, data analytics, AI, digital ethics, Digital Identity and Internet of Things as well as emerging and transformative technologies and innovation policy. She has been recognised as one of the most influential people in UK tech by Computer Weekly's UKtech50 Longlist and in 2021 was inducted into the Computer Weekly Most Influential Women in UK Tech Hall of Fame. A key influencer in driving forward the data agenda in the UK Sue is co-chair of the UK government's National Data Strategy Forum. As well as being recognised in the UK's Big Data 100 and the Global Top 100 Data Visionaries for 2020 Sue has also been shortlisted for the Milton Keynes Women Leaders Awards and was a judge for the Loebner Prize in AI. In addition to being a regular industry speaker on issues including AI ethics, data protection and cyber security, Sue was recently a judge for the UK Tech 50 and is a regular judge of the annual UK Cloud Awards.
Prior to joining techUK in January 2015 Sue was responsible for Symantec's Government Relations in the UK and Ireland. She has spoken at events including the UK-China Internet Forum in Beijing, UN IGF and European RSA on issues ranging from data usage and privacy, cloud computing and online child safety. Before joining Symantec, Sue was senior policy advisor at the Confederation of British Industry (CBI). Sue has an BA degree on History and American Studies from Leeds University and a Masters Degree on International Relations and Diplomacy from the University of Birmingham. Sue is a keen sportswoman and in 2016 achieved a lifelong ambition to swim the English Channel.
Email:

Phone:

020 7331 2055

Twitter:
techUK newsletters
Sign-up to receive our newsletters covering news, events, training and engagement opportunities across all our programmes exploring tech markets, policy and innovation.
Get involved
All techUK's work is led by our members - keep in touch or get involved by joining one of the programmes below.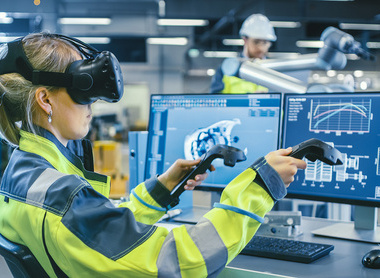 techUK's Technology and Innovation Programme explores key transformative technologies driving the UK's digital economy, society and Industry 4.0 including AI, digital identity, cloud, data analytics and emerging technologies such as quantum and RPA. By exploring the convergence of technologies and identifying opportunities to drive adoption and deployment and conducting horizon scanning to identify future technology trends it ensures techUK remains relevant as the technology industry evolves.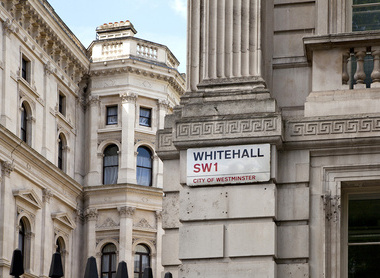 techUK's policy and public affairs function makes the case to government and policymakers across Westminster, Whitehall, Brussels and the devolved nations on the most pressing issues facing businesses and the tech sector.
Become a techUK member
Our members develop strong networks, build meaningful partnerships and grow their businesses as we all work together to create a thriving environment where industry, government and stakeholders come together to realise the positive outcomes tech can deliver.