Event: Launching the Quantum Commercialisation Campaign!
techUK's technology and Innovation Programme will be launching the brand new Quantum Commercialisation campaign on 13 April.
Quantum at CogX 2021
Upcoming events
20 September 2021
TechUK, 10 St Bride St, London EC4A 4AD
Partner event
techUK newsletters
Sign-up to receive our newsletters covering news, events, training and engagement opportunities across all our programmes exploring tech markets, policy and innovation.
Become a techUK member
Our members develop strong networks, build meaningful partnerships and grow their businesses as we all work together to create a thriving environment where industry, government and stakeholders come together to realise the positive outcomes tech can deliver.
Get involved
All techUK's work is led by our members - keep in touch or get involved by joining the programme below.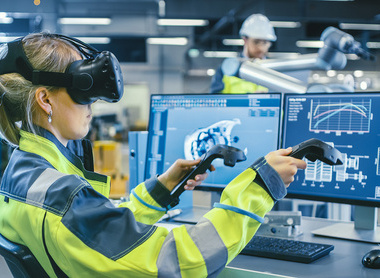 techUK's Technology and Innovation Programme explores key transformative technologies driving the UK's digital economy, society and Industry 4.0 including AI, digital identity, cloud, data analytics and emerging technologies such as quantum and RPA. By exploring the convergence of technologies and identifying opportunities to drive adoption and deployment and conducting horizon scanning to identify future technology trends it ensures techUK remains relevant as the technology industry evolves.