Leeds Digital
As part of the festival, we will host a health and social care focused roundtable in partnership with our members Tunstall, part of the Digital Health and Care day conference organised by Leeds Council on 25 April (which aims to bring together experts and enthusiasts in digital health and care to explore the latest developments and trends in this rapidly evolving space), to a techUK flagship Health and Social Care Industry Dinner on the evening of 27 April. Find more details about our dinner here.
---
---
techUK – Building Stronger Local Economies
techUK champions the tech sector throughout the UK. We work with local authorities, devolved government, and local and national policy makers to advocate for the tech sector in strengthening economic growth and resilience. We provide opportunities for our members and local stakeholders to meet, build relationships, and collaborate to drive forward local projects. For more information or to get in touch, please visit our Nations and Regions Hub and click 'contact us'.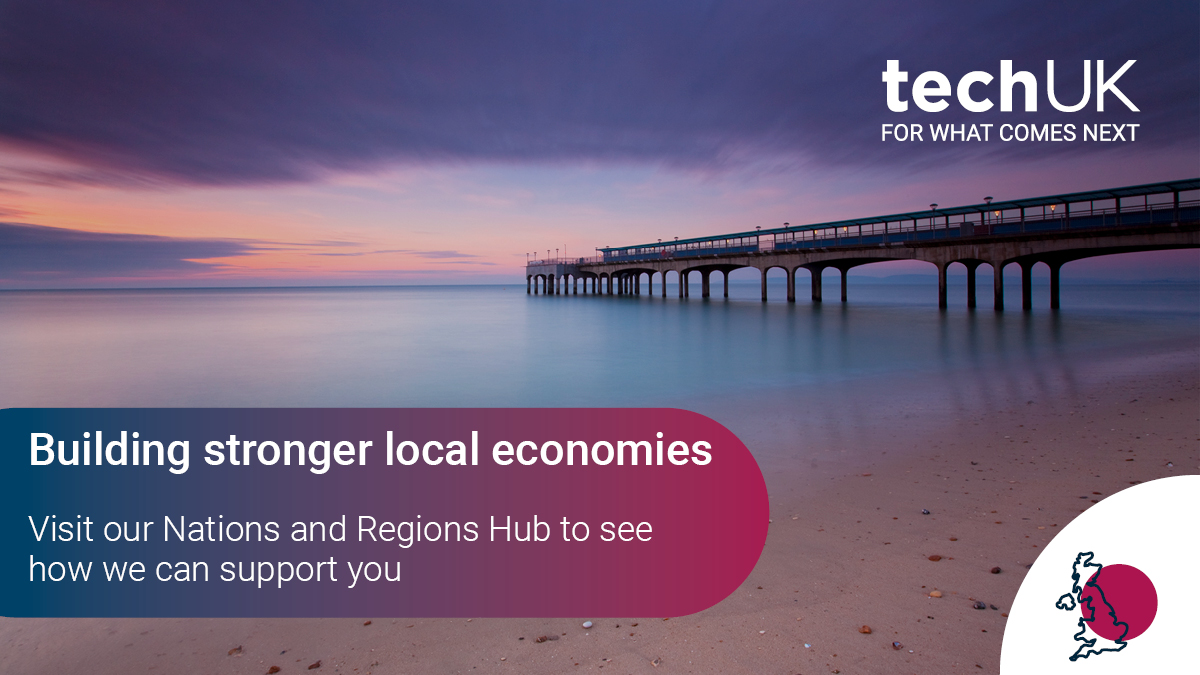 Nations and Regions updates
Sign-up to get the latest updates and opportunities from our Nations and Regions programme.
---