Chris Skidmore launches net zero review
Chris Skidmore will lead the review of the Government's approach to delivering its net zero target by 2050 and this comes a year after the strategy was published by the Government, which set out their approach to carbon neutrality. Since then, the economic and political landscape has changed due to factors such as Russia's invasion of Ukraine and the rise in global energy prices and these changes have put pressure on British households and businesses to ensure the UK achieves Net Zero without exporting industry and emissions overseas.
The review will examine:
What the most pro-business, pro-growth, and economically efficient path to reaching net zero is
How to maximise the economic opportunities that the target presents as well as increase innovation, investment, exports, and jobs
What the economic costs and benefits are associated with new and emerging policies and technologies
Skidmore will report to the government with a set of recommendations by the end of this year to help speed up the transition to net zero through key economic opportunities.
See full release here.
techUK will be working members to provide input to the review.
---
techUK - Committed to Climate Action
Visit our Climate Action Hub to learn more or to register for regular updates.
By 2030, digital technology can cut global emissions by 15%. Cloud computing, 5G, AI and IoT have the potential to support dramatic reductions in carbon emissions in sectors such as transport, agriculture, and manufacturing. techUK is working to foster the right policy framework and leadership so we can all play our part. For more information on how techUK can support you, please visit our Climate Action Hub and click 'contact us'.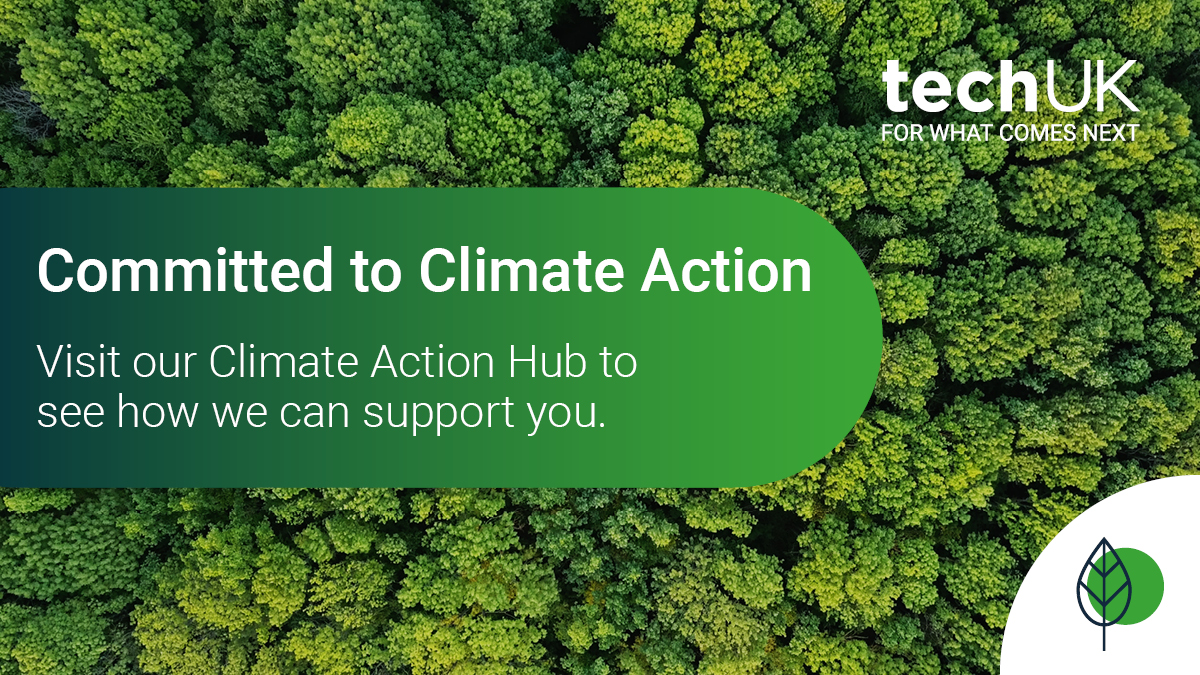 Teodora Kaneva
Teodora's rich background varies from working in business development for a renewable energy lobbying association in Brussels to the fast moving technology innovation startup scene in the UK.
She has designed the market strategy for a German renewable energy engineering scale up for the UK, listed on Nasdaq private market, and now one of the fastest growing scale ups in the world. Previous experience also includes managing a renewable energy startup in London, which has built a small-scale biomass CHP power plant. Teodora is passionate about cross-industry collaboration and working together with academia to inform the design of future educational models and skill building.
Most recently Teodora has ran the commercial activities and business development at Future Cities Catapult, focusing on innovation in cities, digital health and wellbeing, mobility, and infrastructure. Teodora is a passionate STEM Ambassador and a vocal advocate for women in tech.
Email:

Phone:

020 7331 2016

Twitter:

Website:

LinkedIn:

Craig Melson
Craig is Associate Director for Climate, Environment and Sustainability and leads on our work in these areas ranging from climate change, ESG disclosures and due diligence, through to circular economy, business and human rights, conflict minerals and post-Brexit regulation.
Prior to joining techUK he worked in public affairs and policy has an avid interest in new and emerging technologies. Craig has a degree in Ancient History from King's College London and spends his time watching Watford FC and holding out hope for Half Life 3.
Email:

Phone:

020 7331 2172

Twitter:

Website:

LinkedIn: