Join techUK as we continue our exciting series of techUK talks with tech leaders from across the country exploring how we can use technology to build a better future for the UK's economy, people, society, and the planet. 
In each session, techUK's CEO Julian David is joined by a leading industry figure to explore current and future tech, and to discuss the outlook and trends for 2023. The discussion includes the opportunities and challenges to the UK becoming a science and tech superpower, and importantly, how these should be overcome.
Following three hugely popular 'techUK talks' so far this year, we are delighted to be joined by Shaheen Sayed, CEO - UK, Ireland & Africa (UKIA), Accenture as our next guest on 2 November.
Join us for what will be a thought-provoking session where we will cover topics such as:
Shaheen's journey to CEO of one of the UK's largest businesses
Leadership in the Age of AI
Future of Work
Our 'techUK talks' series is hybrid. Reserve your free in-person or virtual ticket now and be part of this fascinating and interactive session.
Please note, for this session, on the day in-person registration opens at 8:30 with the session starting at 9:00 until 10:00. Breakfast will be served.

---

About Shaheen Sayed, CEO, UK, Ireland & Africa, Accenture
Shaheen Sayed is the CEO for Accenture in the UK, Ireland and Africa, overseeing all industries and services. Most recently she led Accenture's Technology business in the UK and Ireland specializing in complex technology and business transformations and pioneering new market technologies.
Throughout her career, Shaheen has helped drive cutting-edge technology solutions across diverse industries, including banking, capital markets, telecommunications and healthcare. As the head of Health & Public Service for Accenture in the UK and Ireland, she delivered innovative solutions across health, tax, welfare, justice, defence and policing.
Shaheen is a recognized thought leader on inclusive business cultures and talent in the digital age. She was listed by the Financial Times as one of the Top 10 Global Ethnic Minority Leaders in 2020. 
Shaheen is a guest lecturer for the London School of Economics Global Masters Programme. She sits on the board of techUK and serves as an Honorary Colonel in 3 Military Intelligence, a reserve unit for the British Army.
---
techUK – Supercharging UK Tech and Innovation
The opportunities of innovation are endless. Automation, IoT, AI, Edge, Quantum, Drones and High Performance Computing all have the power to transform the UK. techUK members lead the development of these technologies. Together we are working with Government and other stakeholders to address tech innovation priorities and build an innovation ecosystem that will benefit people, society, economy and the planet - and supercharge the UK as a global leader in tech and innovation.
For more information, or to get in touch, please visit our Innovation Hub and click 'contact us'.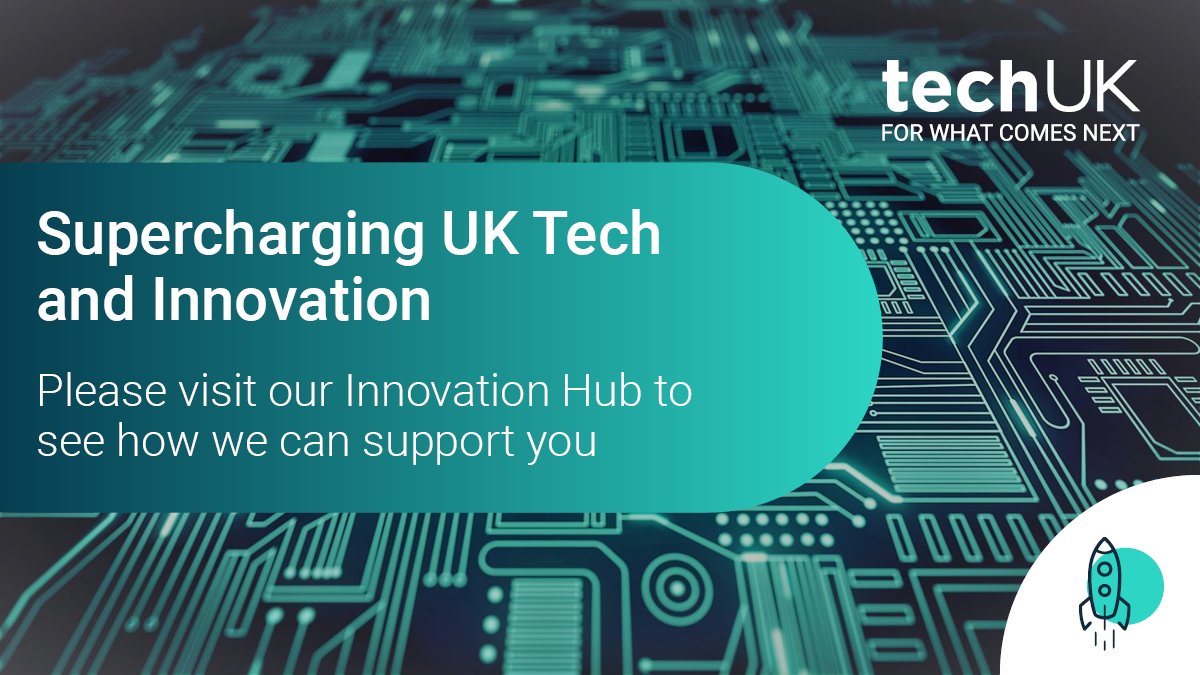 Technology and Innovation updates
Sign-up to get the latest updates and opportunities from our Technology and Innovation and AI programmes.
---