What can the Canadian Quantum Strategy teach us about the UK's Quantum Future?
On 13 January the Government of Canada unveiled its National Quantum Strategy, underscoring its ambition for global leadership in quantum.
The Strategy details $360 million CAD of funding to be split along three key pillars − $141 million for quantum research, $5 million in talent, and the largest funding area being $169 million into commercialisation.
These three funding pillars will shape three more direct missions at the heart of Canada's quantum ambitions: Making Canada a world leader in development, deployment, and use of quantum computing hardware and software; ensure privacy and cybersecurity through a national secure quantum communications network and post-quantum cryptography initiative; and helping federal government and key industries develop and become early adopters of quantum sensing technologies.
This strategy reveals clearly that Canada is betting on quantum to be a key part of its science and technology economy. This is unsurprising if, as the report predicts, the quantum sector will become a $139 billion industry in Canada with more than 200,000 jobs and $42 billion in returns by 2045, potentially contributing 3% to Canada's GDP.
In terms of quantum, research by the NQCC and The Quantum Insider suggests that the UK and Canada are comparable in terms of commercialisation, ranking 2nd and 3rd respectively behind the United States. And whilst the UK and Canada cannot match the funding provided by the US and China, both nations are in a strong position to punch above their weight as leaders in this technology – especially if both nations prioritise working together to achieve the common goal of commercialisation.
As the UK continues to wait for the publication of its own National Quantum Strategy, there are key learnings from the Canadian Strategy that the UK can take inspiration.
Clearly defining the growing quantum industry
The Canadian National Quantum Strategy is clear on the country's ambitions in quantum, bringing the far reaches of its current quantum programmes together under a universal set of goals. This, in turn, signifies globally its areas of strength in quantum technologies, and priorities for long-term growth.
The strategy is also particularly useful in outlining to those outside the workings of its national and local governments who is working on what and where. This is especially useful in clarifying a complex funding landscape, where the document takes time to outline several funds and institutions that have independently funded quantum research and collaboration in Canada. Whilst this strategy does not bring these funds under one agency, this document brings light collectively to the efforts Canada has taken whilst also clearly defining what is available for businesses developing quantum technologies in Canada. The UK could benefit by setting out the thriving, but often complex, funding ecosystems available for quantum startups in the UK. This would help showcase the collective strength of UK funding institutions, and the importance given to quantum at a governmental level
The UK will need to play to its strengths
The Strategy positions Canada as a leader in quantum sensing, describing itself as an "early mover" in this space. This is then underscored with one of the key three missions focused on quantum sensing. Whilst remaining ambitious in other aspects of the quantum ecosystem, by focusing on this key area Canada is carving out its area of global leadership in Quantum. In turn, the UK could learn from this approach, understanding where it particularly shines in the creation of quantum technologies. And whilst it is still too early in the research and development of quantum technologies to prioritise on a small part of this ecosystem, the UK should seek out and understand where its natural strengths can shine and play into the strengths of the UK's science and technology ecosystem.
The role of Government procurement
The Strategy clearly highlights the role of public procurement to support quantum technologies. The document sets out the pivotal role the Government of Canada will play in Canada's quantum future through advancing the needs of the country; partnering with Canadian quantum companies to co-develop solutions; and making strategic use of policy, programming and procurement. The result is described as a win-win partnership: Canadians will benefit from quantum applications while Canadian quantum companies will supply the world with sought-after solutions
It also signals the role of Government to de-risk the market for quantum technologies through the procurement of new quantum products, processes and services that deliver on key government priorities. This will facilitate the adoption of these technologies by the public and private sectors.
techUK has previously called for public procurement to be viewed as a catalyst for quantum commercialisation in the UK and encouraged the UK's Quantum Strategy to explore the importance of procurement.
Collaborate, collaborate, collaborate
The UK needs to think internationally from the start, both in terms of collaboration and regulation, for commercialisation in the UK. We need to highlight to other nations that the UK is the place for commercial success in quantum and access to the UK market is a route to success. In the Canadian Quantum Strategy, they emphasise that no single country can succeed in a quantum enabled future by doing it alone. Progress on key areas of quantum research will require deepening collaborations with international centres of expertise. Indeed, the UK and Canada are already well positioned for international collaboration, with examples such as the UK-Canada Quantum Technologies Competition run jointly by UK Research and Innovation (UKRI) and the Natural Sciences and Engineering Research Council of Canada (NSERC).
Questions around funding
The strategy clearly shows how Canada has taken a leadership position through investments in quantum science over many decades, including more than $1 billion between 2012 and 2022. Provincial governments have also made significant investments in centres of quantum leadership. In addition, private investors and philanthropists have committed more than $1 billion toward quantum science, innovation and companies since 2002. These investments have built a growing ecosystem that includes world-class centres of quantum expertise in universities across the country and
The Strategy also brought clarity on how an additional $360 million over seven years, starting in 2021–22, to support strategy implementation, will be spent in-line with these objectives.
It is unclear whether the UK Quantum Strategy will announce any additional funding to the National Quantum Technologies Programme. However, it would still be useful for the UK Strategy to clarify the different funding levers currently available in the UK and how these can be used to push forward the goals of the UK Quantum Strategy.
---
techUK – Supercharging UK Tech and Innovation
The opportunities of innovation are endless. Automation, IoT, AI, Edge, Quantum, Drones and High Performance Computing all have the power to transform the UK. techUK members lead the development of these technologies. Together we are working with Government and other stakeholders to address tech innovation priorities and build an innovation ecosystem that will benefit people, society, economy and the planet - and supercharge the UK as a global leader in tech and innovation.
For more information, or to get in touch, please visit our Innovation Hub and click 'contact us'.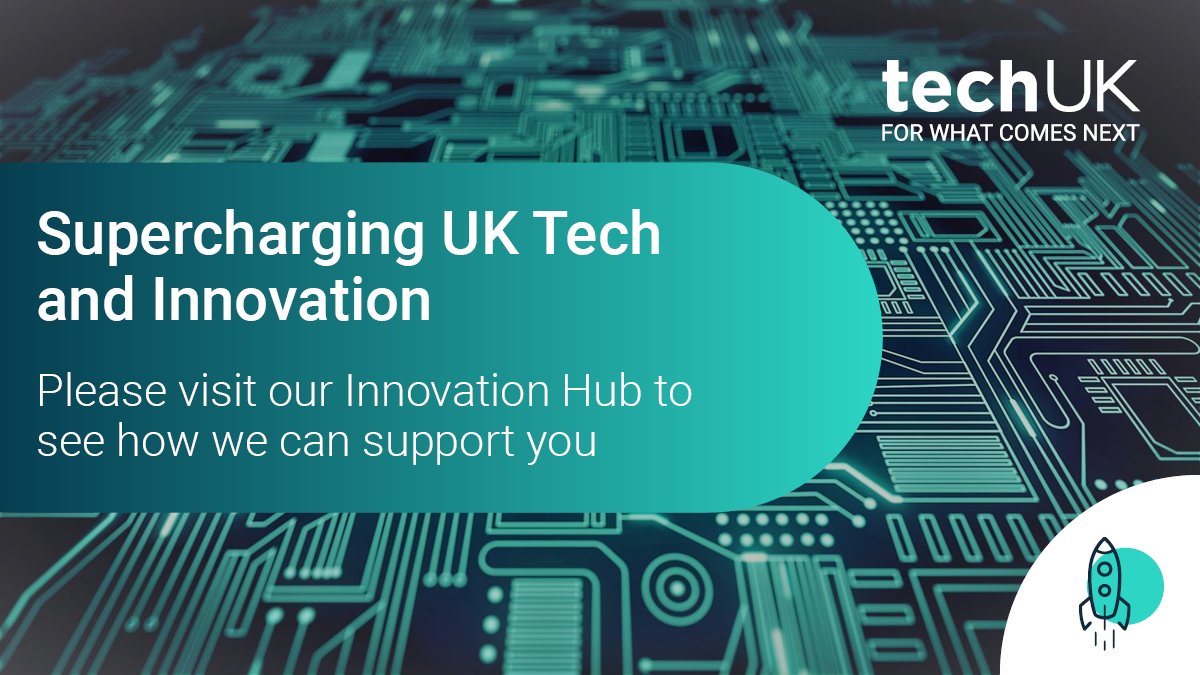 Technology and Innovation updates
Sign-up to get the latest updates and opportunities from our Technology and Innovation programme.
---
For more information please contact: