WeLink: Speeding ahead in UK's outage capital (Local Digital Capital case study)
To coincide with the publication of our 2022 Local Digital Capital Index report, a tool designed to aid discussions and decisions in strengthening local tech ecosystems across the UK, we asked the techUK community to provide case studies to celebrate the contributions made by the tech sector to drive forward levelling up, digital adoption, develop digital skills, connect people, and harness R&D in the UK's nations and regions.
This case study is focused on digital infrastructure.
---
This pioneering fixed wireless approach is overcoming the disruption and delay of traditional fibre-to-the-premises
As a senior test analyst at Baillie Giford, one of Scotland's best-known investment managers, Kashif Mahmood is expert at creating great online experiences for customers. But he has struggled with poor broadband at home with big-name internet service providers unwilling or unable to provide fibre to his flat in Edinburgh city centre. Kashif said: "The quality was abysmal. The maximum download speed was 8mpbs and upload was 2mbps but most of the time I struggled to even get 5mbps. I would often freeze on Zoom calls with my team."
Edinburgh - lagging behind other UK cities
Kashif's experience sadly is not unique in Edinburgh: latest Ofcom data from the Connected Nations Spring Update shows 6,263 premises are unable to get 30mbps broadband. This makes it difficult for thousands of people to work or study from home, access basic online services such as healthcare, manage their money online, entertain themselves or keep in touch with friends and relatives.
A survey by price comparison website Uswitch in 2021 named Edinburgh as the UK's "outage capital", with its residents suffering the longest time without broadband per person, losing nine million hours of broadband in just 12 months. The estate agency Knight Frank, this year warned the city was lagging behind other major UK cities in digital connectivity as measured by fibre availability, capacity and performance, mobile network capabilities and closeness to data centre services.
Without the need to dig up streets
In response to these challenges, WeLink Communications UK launched Britain's first major wireless gigabit broadband service in Edinburgh, bringing lightning-fast internet speeds to the Old and New Towns without the need to dig up streets in the World Heritage Site.
WeLink is pioneering a fixed-wireless mmWave broadband approach that is much quicker and less expensive to deploy than traditional fibre-to-the-premises broadband. It extends the reach of fibre into an area using the latest advances in wireless mesh technologies and network routing to deliver gigabit speeds for homes and businesses while avoiding the inevitable delay and disruption of laying fibre-optic cables underground.
WeLink has honestly been revolutionary, especially with having to work from home. I've not had a single frozen Zoom call and the symmetrical download and upload speeds have blown my wildest expectations. If we hadn't discovered WeLink, we would still be at the mercy of the traditional broadband companies. But I'm extremely grateful that WeLink's cutting-edge technology has finally arrived in Edinburgh
WeLink are proud to be investing in Edinburgh and are committed to the city. They understand the local landscape and the massive market opportunity for supplying the kind of lightning-fast connectivity that households and businesses can depend on in this day and age, starting in the city centre and expanding across the wider city. In Kashif's words, "it's been a complete game changer."
---
techUK – Building Stronger Local Economies
techUK champions the tech sector throughout the UK. We work with local authorities, devolved government, and local and national policy makers to advocate for the tech sector in strengthening economic growth and resilience. We provide opportunities for our members and local stakeholders to meet, build relationships, and collaborate to drive forward local projects. For more information or to get in touch, please visit our Nations and Regions Hub and click 'contact us'.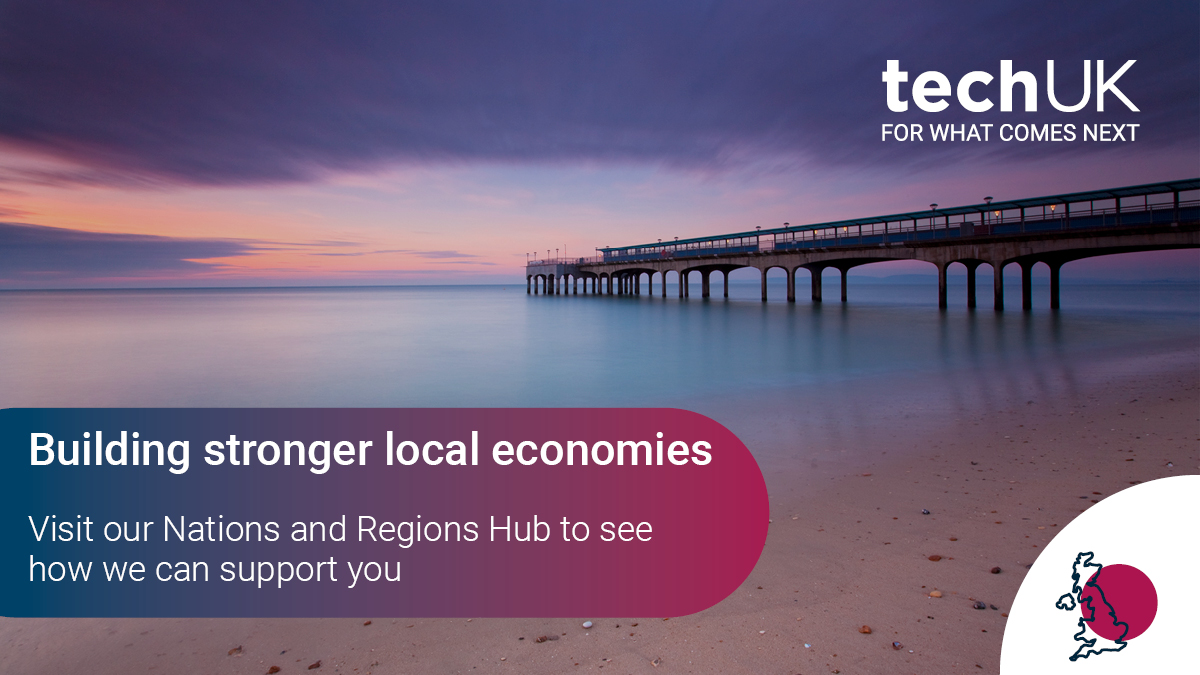 ---