Treasury Committee releases report encouraging Venture Capital investment outside London
Introduction
A report by the Treasury Committee has criticized the venture capital industry for failing to invest in firms outside of the Golden Triangle or in businesses founded by women and ethnic minorities.
The Venture Capital report highlighted the importance of a globally competitive tax scheme to encourage venture capital investment in SMEs, but found current schemes, and the industry more widely, has failed to encourage greater investment in female founded businesses, or firms based outside of London.
Venture Capital Tax Reliefs
The report assessed the impact of tax relief schemes, mainly the Enterprise Investment Scheme (EIS), Seed Enterprise Investment Scheme, and Venture Capital Trusts. They found these schemes is globally competitive and has made a positive impact on small businesses looking to raise investment .
However, it found the Sunset Clauses within the schemes, which means the tax reliefs currently expire in April 2025, and lack of clarity on the future of these schemes from HM Treasury, is negatively affecting founder and investment activity. It recommended EIS and SEIS sunset clauses be extended beyond April 2025, and timescales for extension be communicated as soon as possible to provide certainty for both investors and founders, a call similarly made in techUK's UK Tech Plan.
Diversity in venture capital
The report also investigated diversity within venture capital. They found that businesses receiving investment and investors themselves were highly unrepresentative of the gender and ethnic diversity of the UK. Specifically, businesses with all-female founders received just two per cent of all venture capital funding in 2021, while less than two per cent went to black and ethnic minority-led businesses.
The report recommended using the tax relief schemes to improve diversity within the industry. It called for provision of diversity statistics to be a requirement for eligibility to receive EIS, SEIS and VCT tax reliefs, and that all organisations should be comply with the Women in Finance Charter and Investing in Women Code as a condition of EIS, SEIS and VCT eligibility. The report also called for the Government and the British Business Bank to consult on the creation of venture capital funds focused on promoting gender diversity.
Regional inequality in venture capital
The report also found that venture capital investment was heavily concentrated in London and the South East, with the "Golden Triangle" 80% of venture capital investment. This high concentration means growth opportunities for the majority of SMEs outside this area are much more limited, reducing the opportunities for economic growth and innovation in the UK's nations and regions.
With firms outside the "Golden Triangle" often taking longer to become established, the report determined the 7 and 10 year ages limits on EIS and VCTs disadvantaged these businesses, and called on HM Treasury to extend these age limits.
The report also called for changes to improve scale-up capita, recommending higher funding limits on EIS and VCT schemes and highlighted the importance of the UK making the best use of its pools of capital.
techUK's UK Tech Plan has also called for the launch of a British 'Scale-up Sprint' to identify, within six months, new investment vehicles and regulatory changes that could create new investment opportunities into critical technologies such as green tech, AI, quantum and semiconductors.
---
techUK – Building Stronger Local Economies
techUK champions the tech sector throughout the UK. We work with local authorities, devolved government, and local and national policy makers to advocate for the tech sector in strengthening economic growth and resilience. We provide opportunities for our members and local stakeholders to meet, build relationships, and collaborate to drive forward local projects. For more information or to get in touch, please visit our Nations and Regions Hub and click 'contact us'.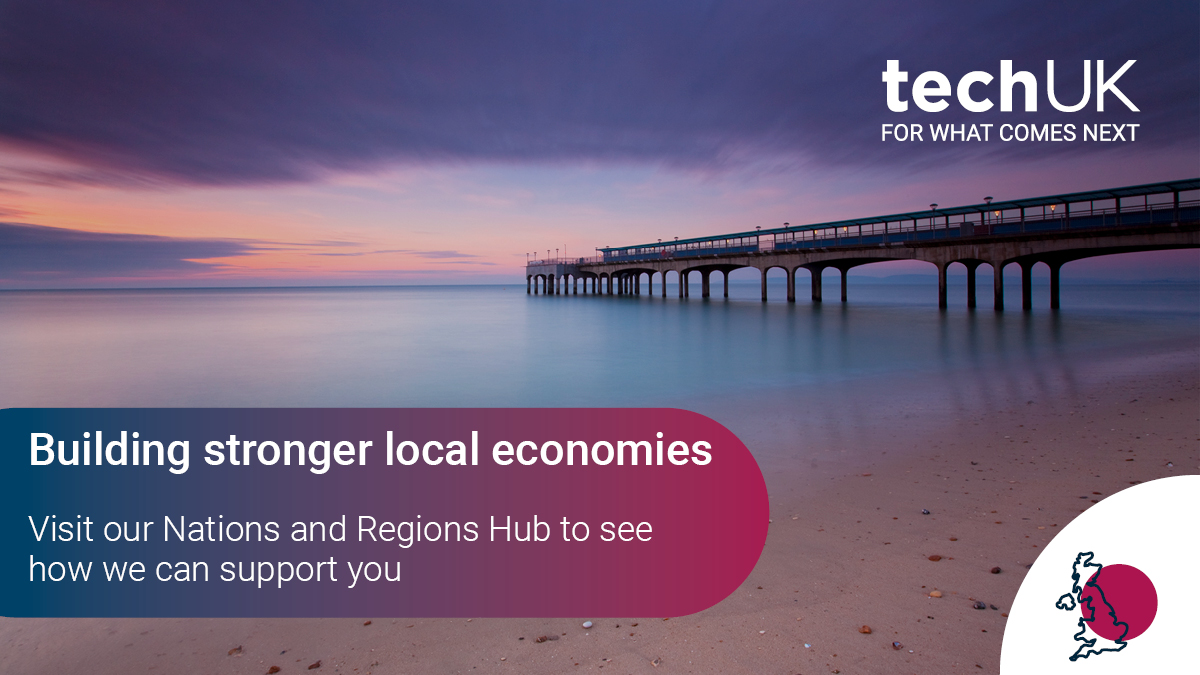 Upcoming nations and regions events
10 October 2023
Bristol and Online
Hybrid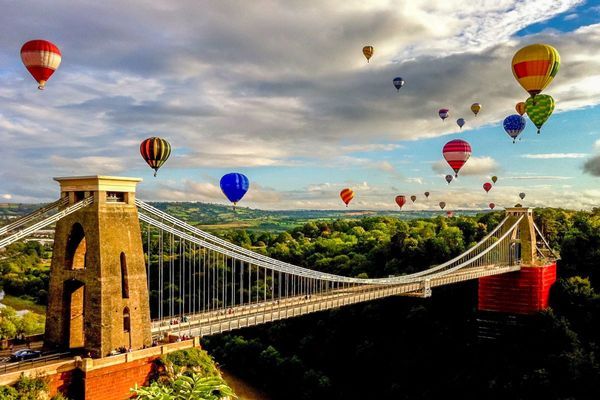 Nations and Regions updates
Sign-up to get the latest updates and opportunities from our Nations and Regions programme.