Pathways into tech
Following from the launch of our second iteration of our Local Digital Capital Index which is a guide that describes the impact and value technology can bring to a region, showcasing its strengths and providing direction for development, we are hosting a series of panel discussions aimed at understanding different areas of the UK and the work being done to grow and strengthen the local tech ecosystems.
We were delighted to be joined by:
Dr Ernest Edifor is a Reader in Digital Education and Director of the MSc and BSc Digital & Technology Solutions at Manchester Metropolitan University
Emily Hall Strutt is Director of Next Tech Girls at Empiric
Lucy Kidson is Apprenticeship Programme Manager at AJ Bell
Julia Bateson is Head of Apprenticeships at TechSkills
Nimmi Patel is Head of Skills, Talent and Diversity at techUK
Get in touch with us if you would like to join us to discuss any challenges and opportunities in your area and how can we support your local tech ecosystem at [email protected]
---
techUK – Building Stronger Local Economies
techUK champions the tech sector throughout the UK. We work with local authorities, devolved government, and local and national policy makers to advocate for the tech sector in strengthening economic growth and resilience. We provide opportunities for our members and local stakeholders to meet, build relationships, and collaborate to drive forward local projects. For more information or to get in touch, please visit our Nations and Regions Hub and click 'contact us'.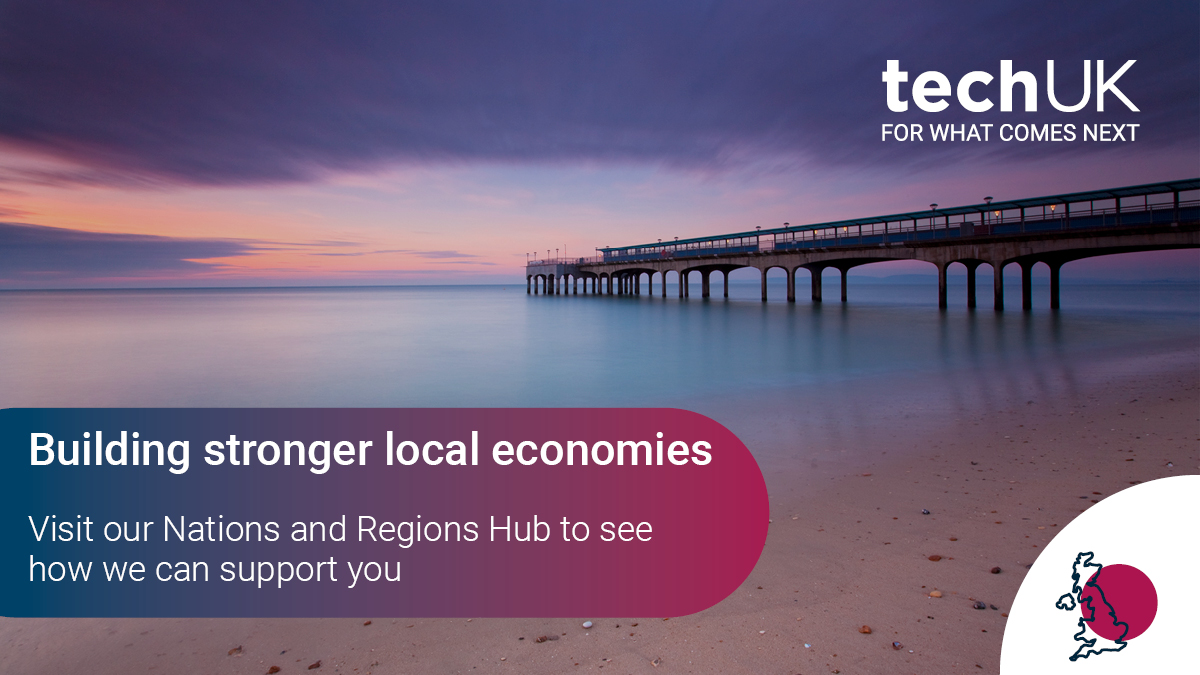 ---