Meet our techUK member – Cambridge Sensoriis, at Cambridge Tech Week!
Cambridge Sensoriis was founded in May 2020 by our Founder and CEO, Dr Steve Clark, who has over 25yrs experience in radars. He has one previous successful commercial exit in radar sector with Navtech Radar which he co-founded. There is a strong belief that Uncrewed Aerial Systems (UAS) will revolutionise many commercial and military applications. BUT they need to be able to land precisely and fly safely (avoid obstacles) to fulfil their potential and for operations to be scaled up.

RADAR is the only solution to fully support this safe UAS operation.
It has been proven over time
It works in all weather conditions and poor visibility
It works in GNSS/GPS-denied environments
It provides precision measurements: range, elevation, velocity, bearing
The CHALLENGE has been to deliver Radar devices, small and lightweight enough to be deployed on Uncrewed Aerial Vehicles (UAVs).
Sensoriis was founded to address this challenge and have developed proprietary radar technology which uses the FMCW (Frequency Modulated Continuous Wave) methodology in a 'micro' form factor (low Size Weight and Power or SWaP). We have patented one of our technologies which allows a unique 'communication' between primary and secondary radars. We refer to this technology as Active Radars Cooperating or ARCTM.
Our two products are:
RadarAwareTM – Airspace radar solution for UAS collision avoidance, and Airspace Management.
ARCTM – Radar systems for providing accurate localisation, and autonomous landing capability, possibly in GNSS denied environments.
We are a UK-based SME located in a business park called Grange Park, in Bourn, just outside Cambridge City Centre. We are commercially active in the UK and Europe and we will be looked to expand our sales territories in the near future.
We were selected as one of 20 technology providers to exhibit our company at Cam Tech Week in Innovation Alley, and we will be demonstrating our ARC-Landing capability which enables a UAS to accurately localise and autonomously land on a static or moving landing pad, possibly in GNSS denied environments.
We will be at Cam Tech Week on the 10 May and look forward to seeing all interested visitors.
---
techUK – Building Stronger Local Economies
techUK champions the tech sector throughout the UK. We work with local authorities, devolved government, and local and national policy makers to advocate for the tech sector in strengthening economic growth and resilience. We provide opportunities for our members and local stakeholders to meet, build relationships, and collaborate to drive forward local projects. For more information or to get in touch, please visit our Nations and Regions Hub and click 'contact us'.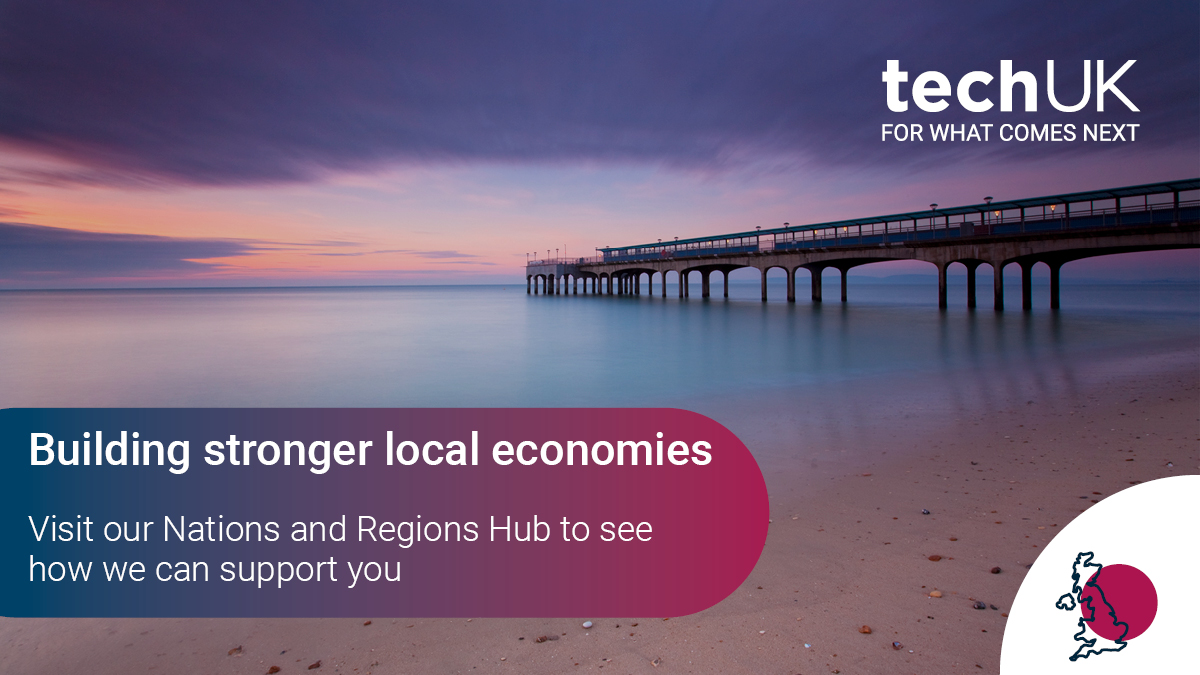 Upcoming nations and regions events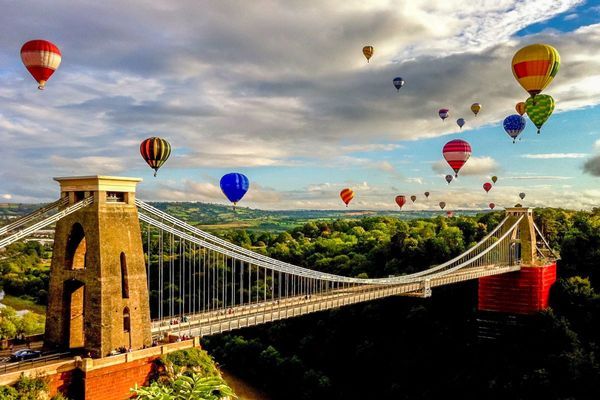 Nations and Regions newsletter sign-up
The Nations and Regions Newsletter brings you updates on our upcoming activities and events that support the development of regional tech ecosystems across the country, as well as insights and opportunities you can get involved with!