Cambridge Tech Week 2023
Cambridge Tech Week takes place between 8 and 12 May and brings knowledge, insight and experience together to fuel innovation and foster connections to change how we do things.
We are delighted to support the programme of activities during this week:
On 9 May, Nimmi Patel, Head of Skills, Talent and Diversity will be part of a panel discussion on the future of work.
On 10 May, Neil Ross, Associate Director for Policy, will be chairing a panel discussion focused on semiconductors.
---
techUK – Building Stronger Local Economies
techUK champions the tech sector throughout the UK. We work with local authorities, devolved government, and local and national policy makers to advocate for the tech sector in strengthening economic growth and resilience. We provide opportunities for our members and local stakeholders to meet, build relationships, and collaborate to drive forward local projects. For more information or to get in touch, please visit our Nations and Regions Hub and click 'contact us'.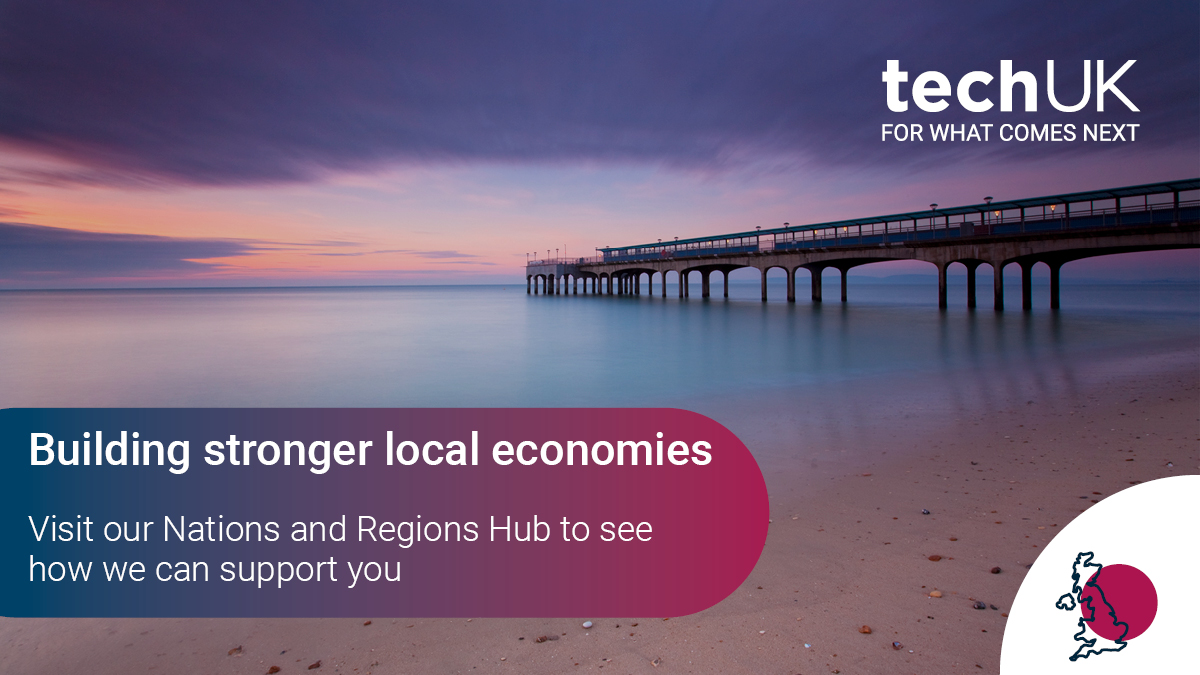 Upcoming nations and regions events
Nations and Regions updates
Sign-up to get the latest updates and opportunities from our Nations and Regions programme.
---
Get in touch:

Ileana Lupsa
Ileana Lupsa is the Programme Manager for Local Public Services and Nations and Regions, at techUK.
Ileana studied electronics, telecommunications and IT as an undergraduate, followed by an MSc in engineering and project management at Coventry University.
She refined her programme management expertise through her most recent roles working in the automotive industry.
Ileana is passionate about sustainability and creating a positive impact globally through innovation.
Email:

Twitter:

Website:

LinkedIn:
Matt Robinson
Matt is techUK's Head of Nations and Regions.
Matt is leading techUK's work with members and stakeholders across the UK to increase the Local Digital Capital across the UK's nation and regions, build communities and to ensure that digital technology plays a key part the post-COVID-19 levelling-up recovery.
Prior to joining techUK, Matt worked for several national education charities and membership bodies to develop their regional partnerships with schools, academy trusts, local authorities, and other stakeholders. He's also worked with local authority leaders and other stakeholders to engage communities, work with elected members and improve public services.
He holds a BA in Politics from the University of York and an MA in International Relations from the University of Leeds. Away from work he's a keen football fan and golfer.
If you'd like to find out more about our work in the nations and regions please get in touch with Matt:
Email:

Website: