Future of Compute Review report published
On 6 March the Future of Compute Review panel has published its report as part of the launch of the UK Government's Science and Technology Framework.
This independent review is a culmination of work that was launched during London Tech Week in 2022 to explore the UK's compute needs over the next decade and provides recommendations to Government. The Review panel was chaired by Zoubin Ghahramani FRS, Professor, University of Cambridge and Vice President of Research, Google with techUK's Director of Tech and Innovation Sue Daley invited to join the panel.
The report outlines the significance of compute to the UK, the current international landscape, where demand for compute is right now, and makes a number of recommendations for meeting the UK's compute needs. The review also focuses on the need to build a wider compute ecosystem in the UK that includes the role of technologies such as cloud computing, while supporting other emerging technologies such as AI and Quantum. The following are an outline of the key recommendations under three key themes:
Unlock the world-leading, high-growth potential of UK compute
Recommendation 1: Inaugurate a strategic vision and roadmap for compute, for the next decade and beyond.
Recommendation 2: Increase leadership and national coordination to support users and ensure the UK's vision for compute is delivered.
Recommendation 3: Enable increased and broader use of compute by all users, both existing and potential, through the creation of a diverse, healthy and integrated compute ecosystem.
Build world-class, sustainable compute capabilities
Recommendation 4: Make immediate investments in the pathway to public exascale capability.
Recommendation 5: Improve access to public compute via the cloud through improved interoperability and better procurement.
Recommendation 6: Immediately and significantly increase compute capacity significantly for AI research.
Recommendation 7: Manage the sustainability of building and using compute through planning, procurement and innovation.
Empower the compute community
Recommendation 8: Invest in attracting and retaining world-class researchers and technical talent through targeted investment into domestic and international compute skills programmes.
Recommendation 9: Provide guidance and support for appropriately secure compute.
Recommendation 10: Collaborate with international partners to strengthen the UK's domestic compute ecosystem and increase its international influence in science and technology.
In todays' announcement the Department for Science, Innovation and Technology's committed to responding to the recommendations in the Review "in due course" and outlined plans to:
Set up an Exascale supercomputer facility
Additional dedicated compute capacity for AI research
A new pilot for a national "data research cloud" to help UK reserachers to test "different ways of pooling information" to solve data driven research challenges
In response to the launch of the Future of Compute Review report today, Sue Daley, Director of Tech and Innovation at techUK said:
"High-performance compute and other forms of advanced computing are essential capabilities that the UK needs to be a world leader in science and innovation. techUK was pleased to provide input to the Future of Compute Review and it's great to see Government announce plans to set up an Exascale supercomputer facility and dedicated compute resources for AI research as part of the Science and Technology Framework. However, it's also equally important that Government commits to take forward the wider recommendations to build a high-performance computing ecosystem in the UK that can meet the science and innovation needs of the whole economy for the next decade and beyond." 
Check out techUK's future of compute hub here!
For insights, event round-ups and upcoming activity click the button below
---
techUK – Supercharging UK Tech and Innovation
The opportunities of innovation are endless. Automation, IoT, AI, Edge, Quantum, Drones and High Performance Computing all have the power to transform the UK. techUK members lead the development of these technologies. Together we are working with Government and other stakeholders to address tech innovation priorities and build an innovation ecosystem that will benefit people, society, economy and the planet - and supercharge the UK as a global leader in tech and innovation.
For more information, or to get in touch, please visit our Innovation Hub and click 'contact us'.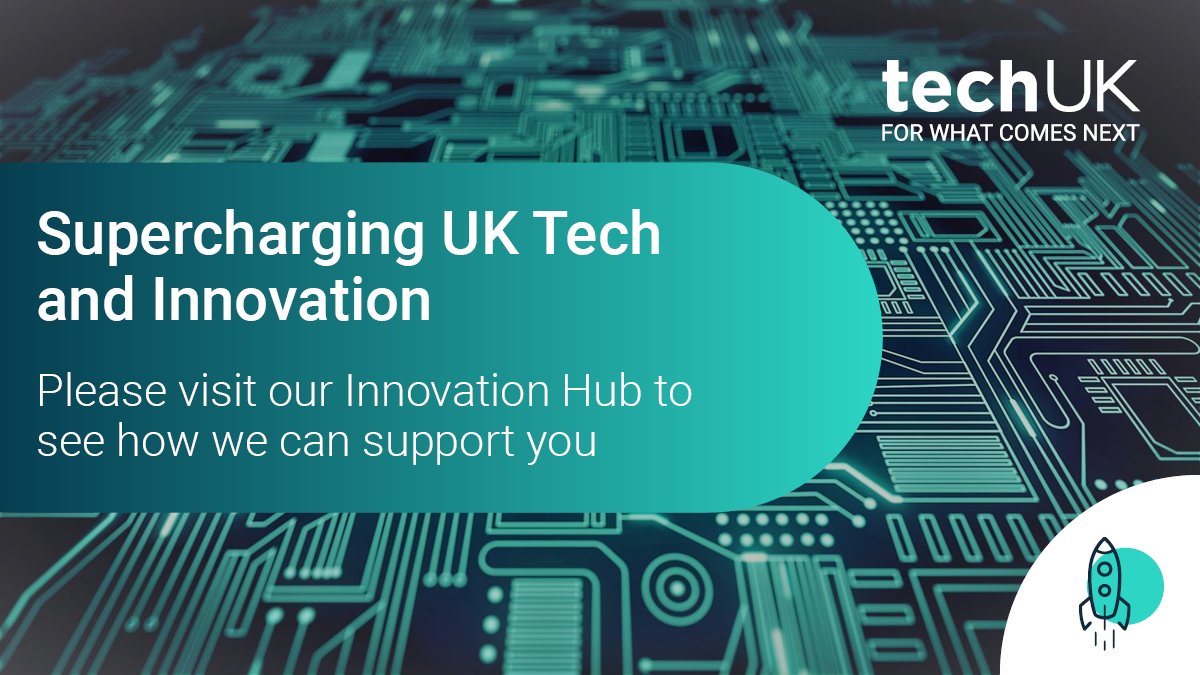 Technology and Innovation updates
Sign-up to get the latest updates and opportunities from our Technology and Innovation and AI programmes.
---
Keen to learn more? Get in touch:
Sue Daley
Sue leads techUK's Technology and Innovation work.
This includes work programmes on cloud, data protection, data analytics, AI, digital ethics, Digital Identity and Internet of Things as well as emerging and transformative technologies and innovation policy. She has been recognised as one of the most influential people in UK tech by Computer Weekly's UKtech50 Longlist and in 2021 was inducted into the Computer Weekly Most Influential Women in UK Tech Hall of Fame. A key influencer in driving forward the data agenda in the UK Sue is co-chair of the UK government's National Data Strategy Forum. As well as being recognised in the UK's Big Data 100 and the Global Top 100 Data Visionaries for 2020 Sue has also been shortlisted for the Milton Keynes Women Leaders Awards and was a judge for the Loebner Prize in AI. In addition to being a regular industry speaker on issues including AI ethics, data protection and cyber security, Sue was recently a judge for the UK Tech 50 and is a regular judge of the annual UK Cloud Awards.
Prior to joining techUK in January 2015 Sue was responsible for Symantec's Government Relations in the UK and Ireland. She has spoken at events including the UK-China Internet Forum in Beijing, UN IGF and European RSA on issues ranging from data usage and privacy, cloud computing and online child safety. Before joining Symantec, Sue was senior policy advisor at the Confederation of British Industry (CBI). Sue has an BA degree on History and American Studies from Leeds University and a Masters Degree on International Relations and Diplomacy from the University of Birmingham. Sue is a keen sportswoman and in 2016 achieved a lifelong ambition to swim the English Channel.
Email:

Phone:

020 7331 2055

Twitter:

Laura Foster
Laura is techUK's Head of Programme for Technology and Innovation.
She supports the application and expansion of emerging technologies, including Quantum Computing, High-Performance Computing, AR/VR/XR and Edge technologies, across the UK. As part of this, she works alongside techUK members and UK Government to champion long-term and sustainable innovation policy that will ensure the UK is a pioneer in science and technology
Before joining techUK, Laura worked internationally as a conference researcher and producer covering enterprise adoption of emerging technologies. This included being part of the strategic team at London Tech Week.
Laura has a degree in History (BA Hons) from Durham University, focussing on regional social history. Outside of work she loves reading, travelling and supporting rugby team St. Helens, where she is from.
Email:

LinkedIn: