The Data Shed: Collaborating for advanced digital skills (Local Digital Capital case study)
To coincide with the publication of our 2022 Local Digital Capital Index report, a tool designed to aid discussions and decisions in strengthening local tech ecosystems across the UK, we asked the techUK community to provide case studies to celebrate the contributions made by the tech sector to drive forward levelling up, digital adoption, develop digital skills, connect people, and harness R&D in the UK's nations and regions.
This case study is focused on collaborating for advanced digital skills.
---
The Data Shed is an award-winning data Leeds-based consultancy specialising in data transformation projects, single customer views, managed support services, and more. Focused on driving value and insight, they create technical solutions with a product-agnostic approach and enable their clients to get the most out of their data and make better-informed decisions.
Deeply embedded with an ethos of cooperation and collaboration, The Data Shed's core values include "Always seek value" and "Share knowledge." This has translated into ambitious action both internally and across the region, aimed at developing digital and tech skills. The Data Shed (TDS)'s mission is to create useful data tools that help organisations harness the value and reduce the risk held in their data asset, regardless of size or technical capability.
The Data Shed's strategy for Learning & Development is designed to empower 'Shedders' to strengthen their existing skill set, align career journeys with individual aspirations and access to the training required to achieve their goals. This is delivered through a framework which fosters technical and data excellence and the development of commercial and professional skills, creating flexible team members with a broader overview of the business in addition to expert knowledge. Quarterly Engineering Days and open-mic sessions further drive career development and collaboration within the company.
Keen to encourage the next generation of digital employees, The Data Shed recruits recent graduates, as well as participants from the NorthCoders' intensive coding bootcamp, which offers an entry point into the tech industry for many who come from a non-traditional background.
Having recently launched the Shed Academy, a partnership with boot camps such as Generation - a global social enterprise that trains, supports and places people into life-changing roles that might otherwise be inaccessible to them - graduates are encouraged to apply for roles at The Data Shed. They also receive additional support to continue building digital skills in line with their career aspirations. This was created to deliver the planned recruitment of junior Data Engineering talent, supplemented by dedicated learning paths and mentoring to get them into project teams in a supported and realistic timeframe.
Community engagement – vital to success
Within the wider tech community, Co-Founders Anna and Ed have both developed reputations as leaders and role models. In particular, demystifying tech for non-technical people and encouraging the development of skills while promoting careers in tech to those who may not have previously considered one. This dual approach to developing digital skill sets will be vital in ensuring the growth of the sector both nationally and regionally.
An advocate for women in the digital and tech industry, CEO Anna Sutton is active in Lean In, WiLD and Leeds Beckett University's Women in Leadership program. Anna believes that technology can only create solutions that work for the whole of society if the people creating the tech are representative of that society. She regularly speaks at events, encouraging and supporting women at every stage of their career journey to step out of their comfort zone and take up new challenges. Supporting the wider Digital and Tech community, The Data Shed sponsors the Leeds Digital Festival, and Anna Sutton is a member of its Steering Group. TDS also supports Ahead Partnership and Anna is a committee member of Leeds Community Foundation.
---
techUK – Building Stronger Local Economies
techUK champions the tech sector throughout the UK. We work with local authorities, devolved government, and local and national policy makers to advocate for the tech sector in strengthening economic growth and resilience. We provide opportunities for our members and local stakeholders to meet, build relationships, and collaborate to drive forward local projects. For more information or to get in touch, please visit our Nations and Regions Hub and click 'contact us'.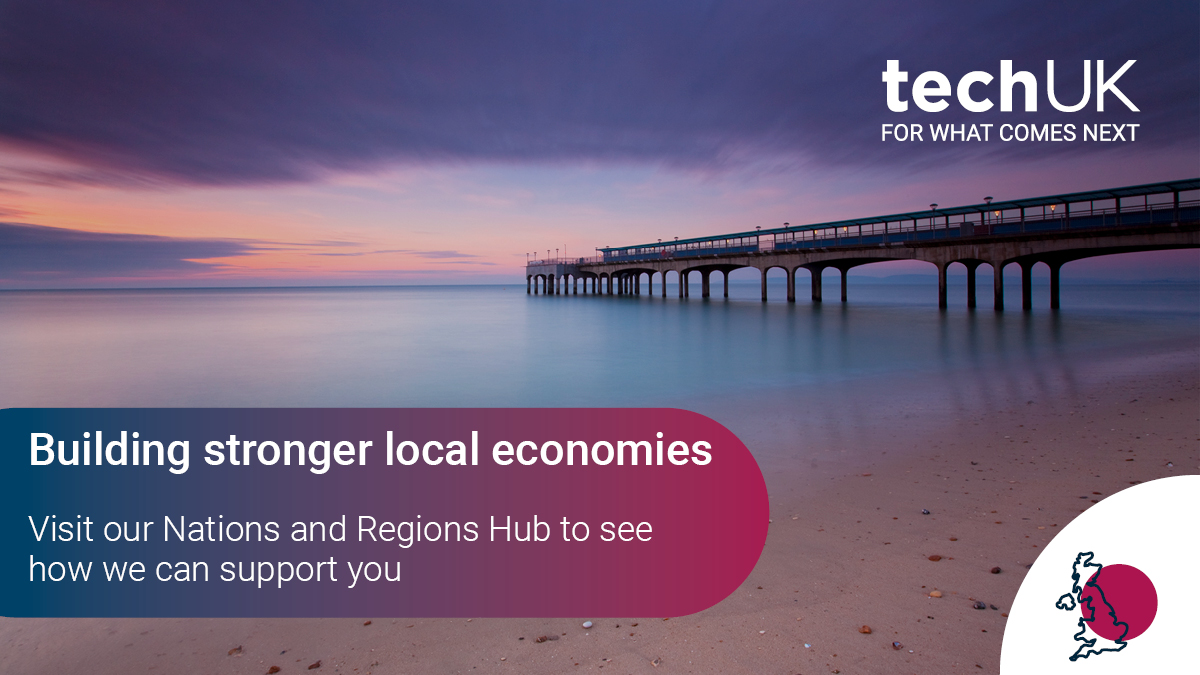 ---