Taking a collaborative approach
To find out more about the Social Care Working Group you can read our blog on taking a collaborative approach to social care. 
Social Care Working Group 1
The Social Care Working Group brings together members of the Local Public Services and Health & Social Care Programme and others from across this ecosystem to interrogate the challenges the social care market faces.
Alex Lawrence
Alex joined techUK in July 2021, where she is now Programme Manager for Health and Social Care.
Alex formerly worked at Portland Communications, joining as part of their 2019 Graduate Scheme intake. In March 2020 she joined Portland's Health team, supporting a range of clients in the life sciences industry across both public affairs and strategic communications.
Alex has a degree in History from the University of Cambridge, focussing on Early Modern Europe and material culture. Outside of work she enjoys reading, finding new places to eat, and running.
Email:

Phone:

07963 501 791

LinkedIn:
Georgina Maratheftis
Georgina is techUK's Associate Director for Local Public Services
Georgina works with suppliers that are active or looking to break into the market as well as with local public services to create the conditions for meaningful transformation. techUK regularly bring together local public services and supplier community to horizon scan and explore how the technologies of today and tomorrow can help solve some of the most pressing problems our communities face and improve outcomes for our people and places.
Prior to techUK, Georgina worked for a public policy events company where she managed the policy briefing division and was responsible for generating new ideas for events that would add value to the public sector. Georgina worked across a number of portfolios from education, criminal justice, and health but had a particular interest in public sector transformation and technology. Georgina also led on developing relationships across central and local government.
If you'd like to learn more about techUK, or want to get involved, get in touch.
Email:

Phone:

020 7331 2029

Twitter:

Website:

LinkedIn:
Member 'Show and Tell' videos
Watch presentations given by our social care members on their work to techUK's Social Care Working Group.
Upcoming events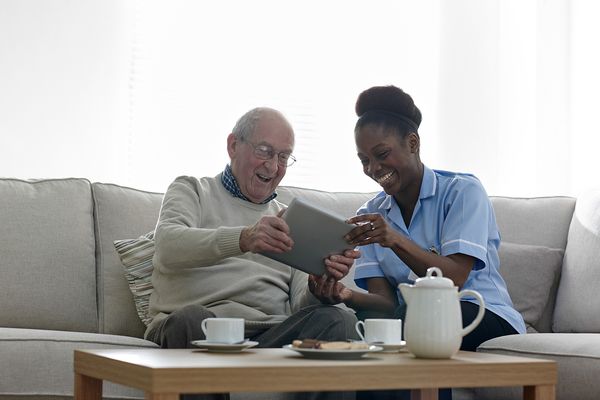 Social Care Innovation Hub
Find out more about our work to shape the digital social care marketplace and how our members are innovating across the industry.
techUK newsletter
Sign-up to receive our newsletters covering news, events, training and engagement opportunities across all our programmes exploring tech markets, policy and innovation.