​On 16 October, as part of Birmingham Tech Week, techUK will be publishing the latest edition of our Local Digital Index. The Index and report will analyse the strength on the tech sector across the UK in fields such as digital skills, digital infrastructure, finance and investment and digital adoption as well as making recommendations for how the tech sector can be strengthened across the entire UK.
The UKs tech sector has a vital role in the growth of the UK economy and it's through building stronger local economies that we'll be able to ensure every area of the UK is improving productivity, creating jobs and supporting the growth of new and existing companies.
We are delighted that BT Group will be hosting this event at their new offices in Birmingham and the afternoon will include panel sessions focused on the Index results, making the whole UK digitally skilled, how tech companies are delivering for communities, and funding and financing the UK's growing tech sector in 2023.
Speakers and panellists include the Minister for Tech and the Digital Economy Paul Scully MP, Shadow Minister for Digital, Culture, Media and Sport Alex Davies-Jones MP, West Midlands Tech Commissioner Martin Ward, BT Group Director for Data Platforms Kerensa Jennings, techUK Director of Markets, Matt Evans, CEO of School of Code Chris Meah, Programme Director for CivTech Mark Elliot, Microsoft's lead across Greater Manchester Marie Hamilton, Co-Head of FinTech service at Shoosmith's Prakash Kerai, Leeds City Council's Head of Innovation Programmes Richelle Schuster, Founder of Piece Future Jason Loh, and Managing Director of Henham Strategy Nick King, and more!
Register now.

-----------------------

Birmingham Tech Week takes place from 16 to 20 October with over 7,500 people attending. Events will run across the entire West Midlands covering a variety of important and innovative tech topics. You can learn more info about the week and sign up for events here.
For more information, please contact:
---
---
techUK – Building Stronger Local Economies
techUK champions the tech sector throughout the UK. We work with local authorities, devolved government, and local and national policy makers to advocate for the tech sector in strengthening economic growth and resilience. We provide opportunities for our members and local stakeholders to meet, build relationships, and collaborate to drive forward local projects. For more information or to get in touch, please visit our Nations and Regions Hub and click 'contact us'.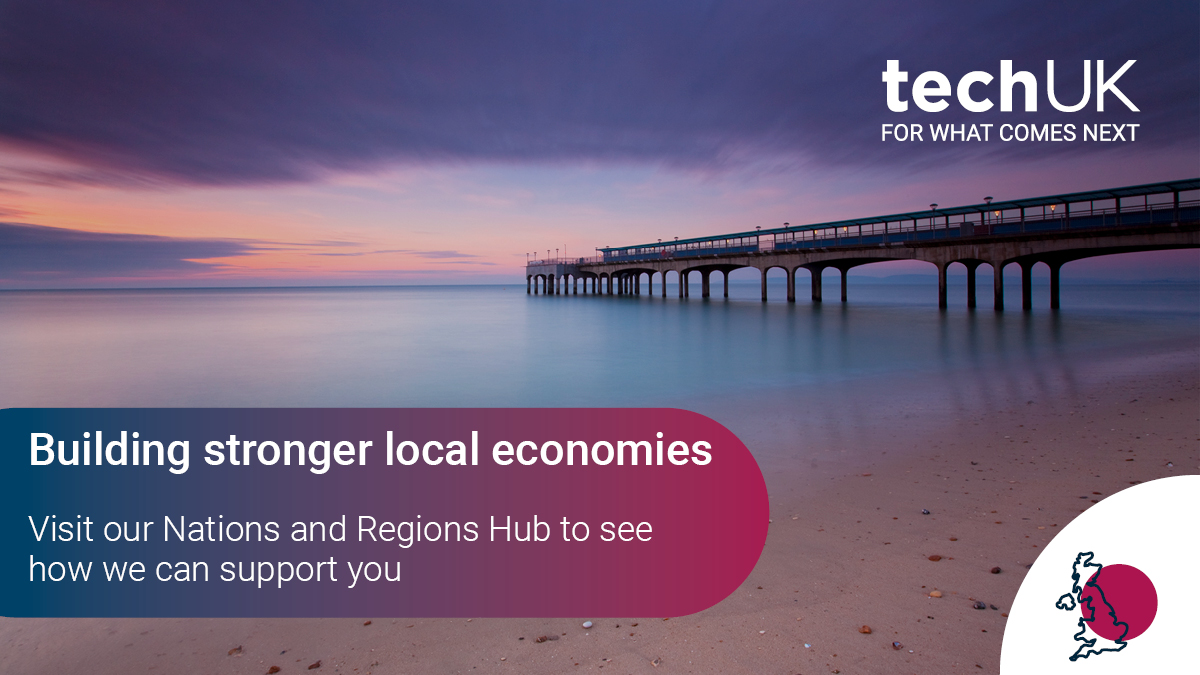 Upcoming nations and regions events
10 October 2023
Bristol and Online
Hybrid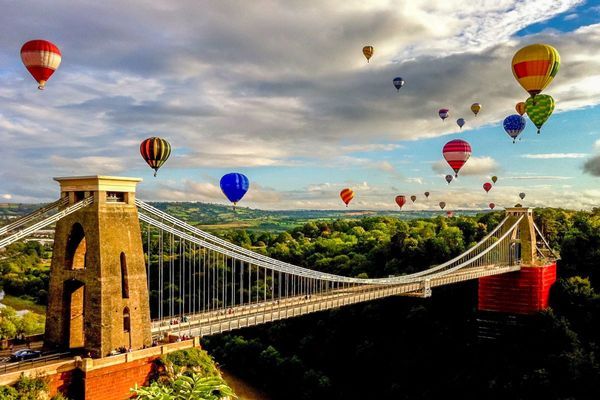 Nations and Regions updates
Sign-up to get the latest updates and opportunities from our Nations and Regions programme.
techUK Code of Practice
We kindly ask all our members and visitors to familiarise themselves with our Code of Practice before attending techUK events and meetings. Click below for more details.