A joint panel session with Opencast and techUK discussing the freshly published techUK manifesto and the challenges and opportunities that technology offers the NE and wider UK tech economy.
The session, featuring speakers from Opencast, techUK and the North of Tyne Combined Authority, will explore how technology can transform the regional and national economy – and the challenges that remain.
This event runs from 16:0017:00, followed by networking and refreshments. Arrive from 15:30, and stay on if you're also registered for our 18:00-19:00 session.
Please note that registrations to attend this event online go live from Friday 19 May.
Our panel
Cate Kalson – chief people officer, Opencast
Dr Henry Kippin – chief executive, North of Tyne Combined Authority
Neil Ross – associate director, policy, techUK
Moderator: Jenny Hartley – director, Invest Newcastle
Who this event is for
This session is aimed at people working in the North East and UK-wide tech business sectors, and those interested in Opencast's work and its impact. Opencast people will also attend.
Register to attend the session at https://www.eventbrite.co.uk/e/technology-and-a-manifesto-for-change-tickets-624622180757
---
techUK – Building Stronger Local Economies
techUK champions the tech sector throughout the UK. We work with local authorities, devolved government, and local and national policy makers to advocate for the tech sector in strengthening economic growth and resilience. We provide opportunities for our members and local stakeholders to meet, build relationships, and collaborate to drive forward local projects. For more information or to get in touch, please visit our Nations and Regions Hub and click 'contact us'.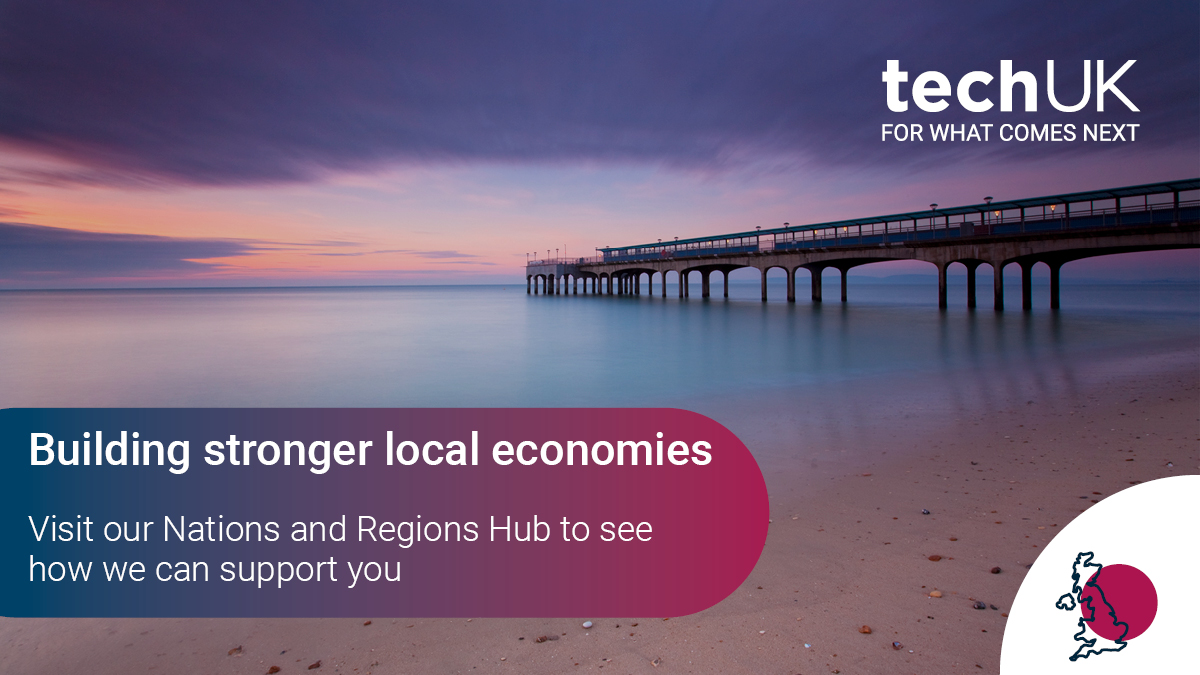 Nations and Regions updates
Sign-up to get the latest updates and opportunities from our Nations and Regions programme.