This is a partner event hosted by the Tech Talent Charter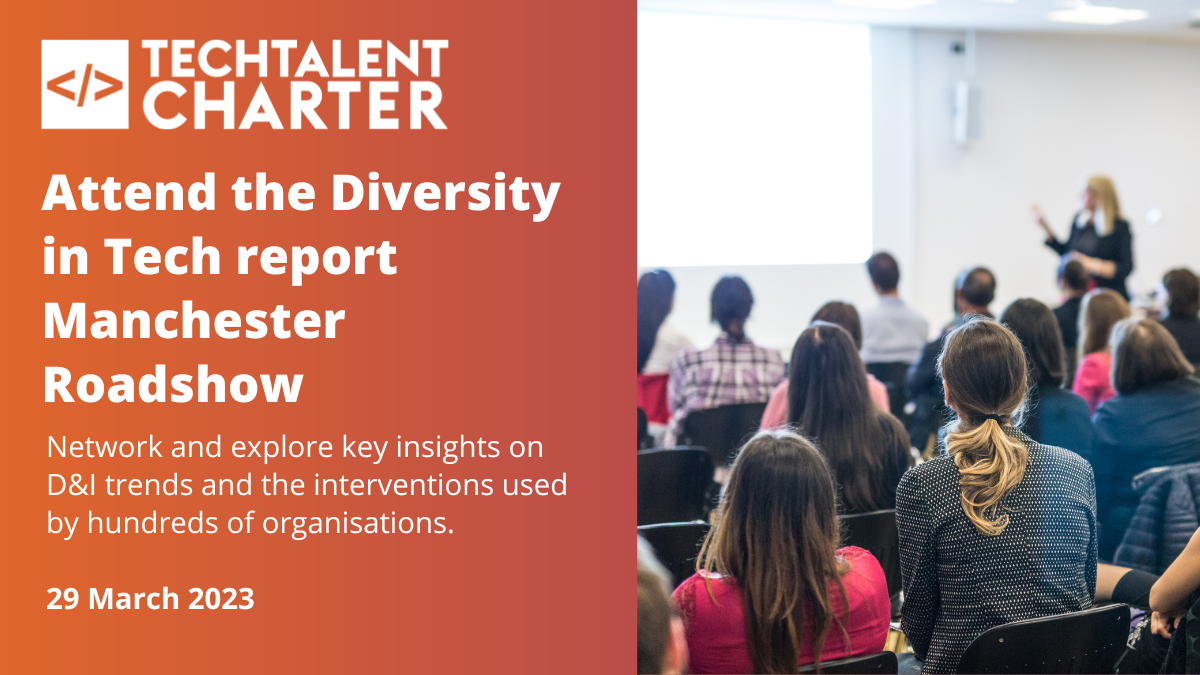 Following the highly successful launch of our latest Diversity in Tech report, the Tech Talent Charter (TTC) is pleased to announce our first ever Diversity in Tech roadshow. Armed with insights from the new report, we will visit UK tech centres to share and discuss emerging practice and innovation in diversity and inclusion (D&I). Through meaningful engagement with regional tech hubs, we aim to enhance, promote and connect D&I discourse and action, bringing our report to life for thought leaders and practitioners across the UK.
The first of these roadshows will be in Manchester: Wednesday 29th March from 10am - 12pm in person
Sign up now to be part of the conversation on diversity in tech!