The criticality of telecoms in the digitalisation of energy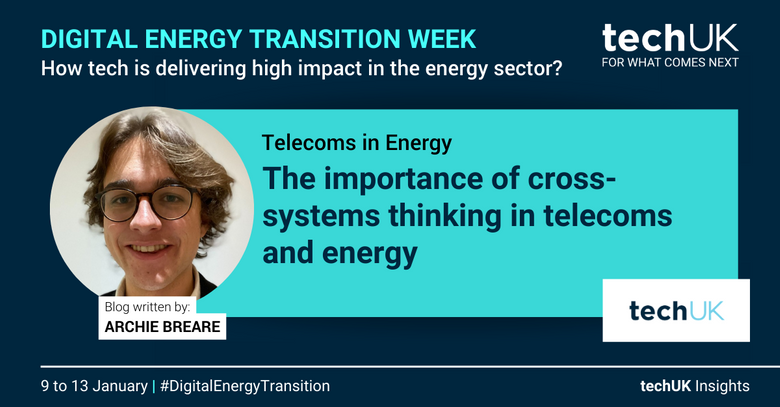 Communications infrastructure is a ubiquitous part of our daily lives, but is often taken for granted when planning the digital future. The Joint Committee on National Security Strategy's (JCNSS) CNI resilience report has outlined how the UK's critical national infrastructure resilience is hampered by a lack of cross-systems thinking, including between communications infrastructure and energy systems, as all forms of CNI rely on telecoms for communication between staff and for remote monitoring. Without this integrated systems thinking, the critical role provided by both telecoms and energy infrastructure is threatened.
The JCNSS's report is focused primarily on resilience, and joined up thinking will become ever more vital as digitalising energy systems increasingly rely on advanced communications infrastructure and services. However, integrating communications infrastructure into energy systems thinking cannot just simply facilitate essential components of digitalisation and provide greater resilience, but also play an active part in maximising the speed, efficiency and utility of digital functions in the energy sector.
Getting the most out of digitalisation
How can the energy sector take advantage of advanced communications infrastructure? Engagement with communications providers and what they can offer in fields such as private networks offer a great start. Private network technology provides key advantages, which is already being tapped in numerous industries, over public networks. A private network may, for example, offer guaranteed uplink and downlink speeds, underpinning bespoke applications. Seamless connectivity can enable essential AI and data monitoring functionality that would be less efficient on older networking technology and services. Private networks offer enhanced security and resiliency features, depending on need, which are ideally suited to user requirements such as those in the energy sector. Communications providers are always on the lookout for new use cases for private networks technologies, which include 5G cellular networks and Wi-Fi 6, and can tailor any private network to the specific needs of the customer.
There are numerous opportunities and benefits the energy sector can tap into if it collaborates with the UK's telecoms providers and, as a result, to secure its own connectivity for the digitalised energy future. techUK's private networks guidebook provides an introduction into the range of possibilities private networks can offer.
Integrating energy into telecoms systems thinking
Of course, this goes both ways. Communications infrastructure relies on energy for its functionality, and techUK's energy efficient networks roundtable series, offering deep dives into telecom energy usage, shows communications providers are already starting to integrate energy into their own thinking. Such work will ensure telecoms can provide the maximum amount of connectivity for digitalising energy networks for the least amount of energy usage, improving resilience, maximising innovation in this space and facilitating the drive towards net zero.
Joined up thinking is essential for the digitalisation of energy, without which the necessary functions of a digital energy system cannot be performed. Yet, this kind of thinking offers a vast array of opportunities for the energy sector, which can work with communication providers to construct their own networks suited to their own needs. The energy sector has not only to secure the digitalised future through integrating communications infrastructure into its thinking, but the power to facilitate digitalisation's maximum potential.
---
Get involved with our work
All of techUK's work is led by our members – keep in touch or get involved with our work on transport and infrastructure by joining our groups.