techUK and Axiologik join forces in lead-up to presenting the UK Tech Plan at major political party conferences
With invaluable support from digital delivery consultancy Axiologik – who recently co-hosted a roundtable event to gain feedback on the report – techUK will explore a visionary blueprint for the next government to leverage technology and drive positive changes across various sectors in the country.
With the report highlighting several challenges – including tech adoption, investment and procurement – techUK aims to lay out how policymaking can grow the UK economy by supporting the technology sector. techUK will deliver their presentations during the Conservative conference in the first week of October and at the Labour conference from the 8th to the 11th of October, among other political conferences.
During the conferences, techUK will also host 'Tech Tuesdays,' a series of specific tech events aimed at fostering technological advancements and innovation across various sectors. These events will provide a platform for industry leaders, policymakers, and innovators to collaborate and discuss the latest technological advancements shaping the UK's future.
In the lead-up to the party conferences, Axiologik and techUK joined forces to co-host a high-level roundtable event at Axiologik's HQ in Leeds. The roundtable brought together industry leaders and experts to delve into the critical issues facing the UK tech sector. The discussion honed in on the pressing challenges related to the skills gap, adoption and scaling up of technology, investment, data management, and procurement, gathering first-hand thoughts and feelings about the current state of the UK's tech scene.
Axiologik, renowned for its expertise in driving digital transformation efforts for organisations, demonstrated its commitment to the tech sector's advancement. Notably, the company played a fundamental and critical role in supporting the NHS's digital response to COVID-19, working on vital projects such as the COVID-19 testing and vaccination programmes. Their personnel exhibited exceptional leadership in designing, building, and scaling digital services, as well as delivering a broad range of citizen and NHS-facing products.
Additionally, techUK acknowledges Axiologik's valuable contributions to tech clusters – particularly in Leeds and West Yorkshire – where they have worked tirelessly to boost delivery and adoption of digital services in regional areas.
Rachel McElroy, head of marketing at Axiologik and vice chair of communication for the Yorkshire Board of the Certified Institute of Marketing (CIM) commented saying, "We are immensely proud to be a member of techUK and to have worked in collaboration with them on the roundtable event leading up to the presentation of the UK Tech Plan."
"At Axiologik, we support projects that highlight the value of technology within the North which is crucial to levelling up the UK. We firmly believe that our combined efforts – with other techUK members – will pave the way for a brighter digital future for the country, and we look forward to the transformative impact the UK Tech Plan will have on various sectors in the nation."
Matt Robinson, head of nations and regions at techUK said, "The UK Tech Plan represents an extraordinary opportunity for our country. We are delighted to collaborate with Axiologik, given their exceptional track record in digital transformation, and their significant contributions to the healthcare sector during the pandemic."
"It's paramount that companies like Axiologik lead the charge in growing the tech scene in regional areas, like Leeds and West Yorkshire. Together, Axiologik and techUK are committed to advancing the UK's technology landscape and empowering the nation to embrace the digital future."
About Axiologik:
We are a digital leadership consultancy specialising in the delivery of large-scale, highly complex digital transformation initiatives. We operate client-side, providing leadership and expertise on behalf of our customers. This may mean leading an entire portfolio of digital change, providing leadership across the whole programme lifecycle. Find out more about Axiologik here.
---
Matt Robinson
Matt is techUK's Head of Nations and Regions.
Matt is leading techUK's work with members and stakeholders across the UK to increase the Local Digital Capital across the UK's nation and regions, build communities and to ensure that digital technology plays a key part the post-COVID-19 levelling-up recovery.
Prior to joining techUK, Matt worked for several national education charities and membership bodies to develop their regional partnerships with schools, academy trusts, local authorities, and other stakeholders. He's also worked with local authority leaders and other stakeholders to engage communities, work with elected members and improve public services.
He holds a BA in Politics from the University of York and an MA in International Relations from the University of Leeds. Away from work he's a keen football fan and golfer.
If you'd like to find out more about our work in the nations and regions please get in touch with Matt:
Email:

Website:
---
techUK – Building Stronger Local Economies
techUK champions the tech sector throughout the UK. We work with local authorities, devolved government, and local and national policy makers to advocate for the tech sector in strengthening economic growth and resilience. We provide opportunities for our members and local stakeholders to meet, build relationships, and collaborate to drive forward local projects. For more information or to get in touch, please visit our Nations and Regions Hub and click 'contact us'.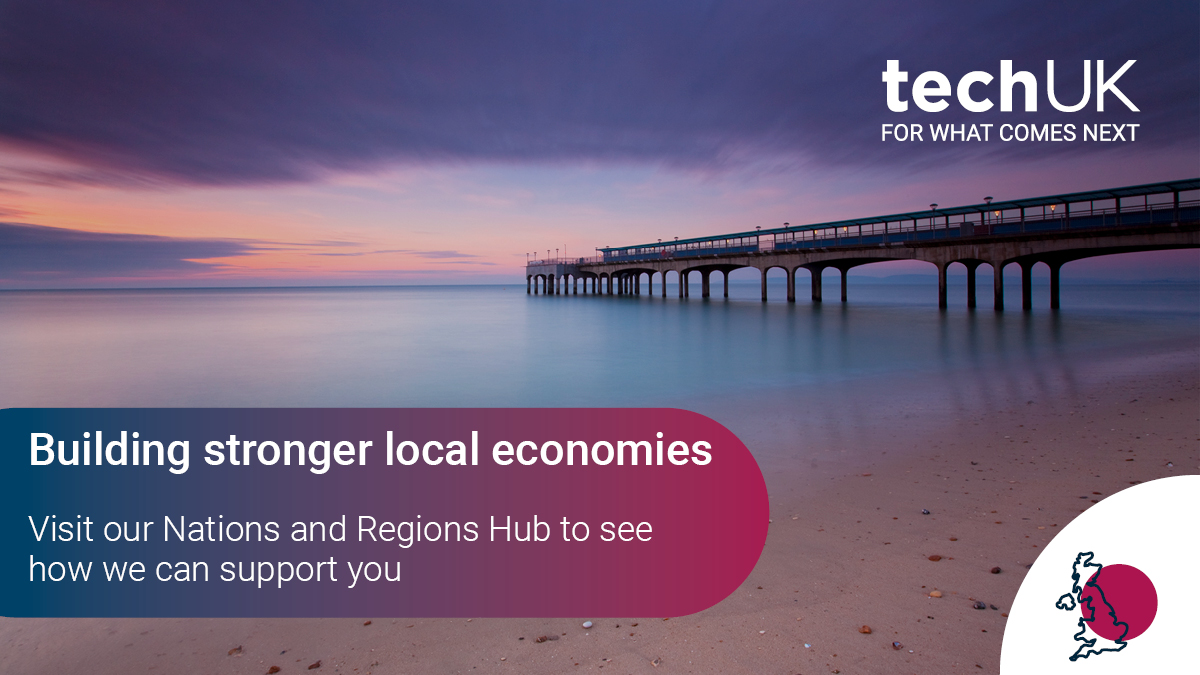 Upcoming nations and regions events
10 October 2023
Bristol and Online
Hybrid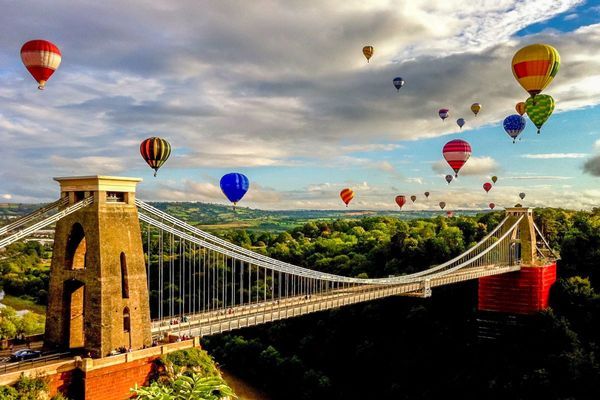 Nations and Regions updates
Sign-up to get the latest updates and opportunities from our Nations and Regions programme.