Event round up: Innovating Up: Unleashing digital skills now and for the future
The session was chaired by Lord Kulveer Ranger, SVP Head of Strategy, Communications and Public Affairs at Atos with Martin Ward, the West Midlands Tech Commissioner and Matthew Evans, Director of Markets at techUK, as well as Margot James, Executive Chair at WMG, University of Warwick.
The conversation focused on understanding the current barriers to fostering the development of digital skills, to ensure we are collaborating to understand what the opportunities and challenges are and to develop a sustainable skills pipeline locally that encourages innovation to thrive.
The discussion noted:
Regional Focus
The importance of focusing on providing support for an entrepreneurial local ecosystem – as the front door for all ventures, then focusing on fixing the funding systems, and further down fixing the skills pipelines. Martin noted the desire to attract business to region and need to work together to show them the potential of the region and UK.
The UK needs to look at what's working for the region (e.g., bootcamps, bearing in mind to avoid the oversaturation of the market) as well as taking advantage of the strengths in the region, such as the strong development of e-sports and to utilise this as vehicle to appeal to and inspire young people, as there are many cross overs from gamification into industry.
The support for deprived communities would be required so that the speed of technological change, from careers to service access, didn't leave people behind or create additional inequalities.
Skills Development
There is a need for sustained growth of skills development and to work with others to understand what opportunities and challenges are available to develop a sustainable skills pipeline in the region.
The region (and UK) should try to capture the imagination of young people before GCSE choices are made. This means from primary school and continuity into work that digital skills will be a crucial part of their life's journey through learning, working and living. The region already has industry links with STEM learning noting there were 27k ambassadors, 1,500 in West Midlands and working more with employers in this space. In the longer term, it's essential to keep pace and help the education sector including teachers as well as inspiring people into industries (including career switchers or returners).
That young people have more role models including greater diversity, to ensure a thirst to learn is encouraged and having a suitable curriculum, at all ages, that keeps up with changes in work, technology and society. It was suggested that the tech sector could look to develop a programme of work with all state funded primary and secondary schools (an industry partner for every school), with a pathway for providing access to devices and lending equipment, especially as a significant number of students have an additional need and it's this generation that will create the tech of the future (so inclusion and support is paramount).
Whilst investing in entry level talent is crucial, reskilling is also a major opportunity for the wider industry, so there is a need to focus on "sunset skills" development as well as retraining people to be able to keep pace with ever-evolving tech innovations. From services to products, tech appeals and impacts different audiences and it's incorrect to assume the skills of consumers are the same.
The need for a change in the mindset when it comes to the way we approach learning as younger generations are now very tech savvy, presenting new opportunities for learning but also greater online risks. However it is also important to teach the next generation entering the workforce how to be part of a team and the other different skills needed in a work environment. The tech sector has a responsibility and requirement to support, influence and aid the university curriculum more to ensure graduates are ready for work and curriculums fit for purpose.
Students are looking for a larger digital element to their courses, e.g. WMG offers computer science and stronger software engineering elements to their curriculum to address this, whilst they also address the desire to have the best staff to deliver this. WMG also offer a skills centre with short courses for companies which might need upskilling to support the local industry and improving people's digital confidence.
Business Strategy
The business strategy of a company needs to include a greater tech innovation element, whilst understanding that everyone in the company has a stake in the digital future and development of tech ecosystems. Collaborating with local organisations in each area is also very important to make sure there is a focus on the creation of a sustainable skills pipelines appropriate for the different needs of the West Midlands and other regions.
Thinking about the employers' value proposition, their mission, culture, journey they have been on supporting individuals making sure they can attract and retain the talent.
It is important that we clarify our language and what we, the tech sector, actually mean by 'digital' as it has different meanings for different people. This impacts what programmes are created, delivered and analysed for success.
Regarding the apprenticeship levy, changes to a potential "apprenticeship and reskilling levy" might better suit people for their lifelong learning objectives and better suit business in accessing the levy.
---

Ileana Lupsa
Ileana Lupsa is the Programme Manager for Local Public Services and Nations and Regions, at techUK.
Ileana studied electronics, telecommunications and IT as an undergraduate, followed by an MSc in engineering and project management at Coventry University.
She refined her programme management expertise through her most recent roles working in the automotive industry.
Ileana is passionate about sustainability and creating a positive impact globally through innovation.
Email:

Twitter:

Website:

LinkedIn:
Matt Robinson
Matt is techUK's Head of Nations and Regions.
Matt is leading techUK's work with members and stakeholders across the UK to increase the Local Digital Capital across the UK's nation and regions, build communities and to ensure that digital technology plays a key part the post-COVID-19 levelling-up recovery.
Prior to joining techUK, Matt worked for several national education charities and membership bodies to develop their regional partnerships with schools, academy trusts, local authorities, and other stakeholders. He's also worked with local authority leaders and other stakeholders to engage communities, work with elected members and improve public services.
He holds a BA in Politics from the University of York and an MA in International Relations from the University of Leeds. Away from work he's a keen football fan and golfer.
If you'd like to find out more about our work in the nations and regions please get in touch with Matt:
Email:

Website:
---
techUK – Building Stronger Local Economies
techUK champions the tech sector throughout the UK. We work with local authorities, devolved government, and local and national policy makers to advocate for the tech sector in strengthening economic growth and resilience. We provide opportunities for our members and local stakeholders to meet, build relationships, and collaborate to drive forward local projects. For more information or to get in touch, please visit our Nations and Regions Hub and click 'contact us'.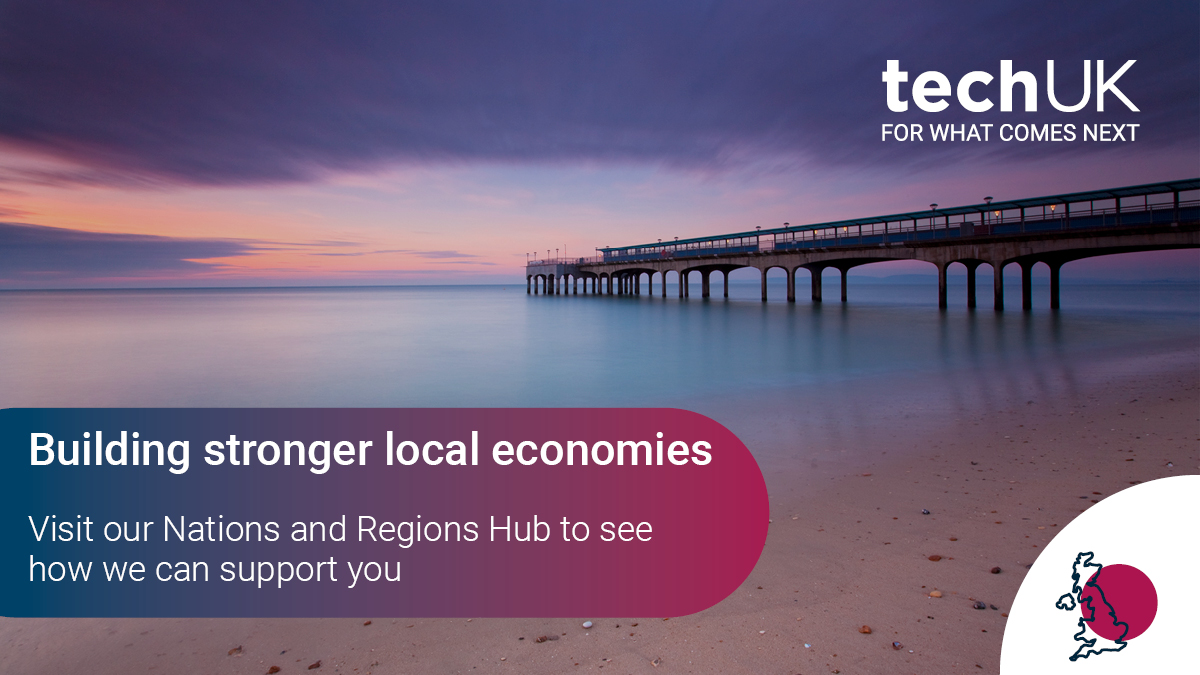 Upcoming nations and regions events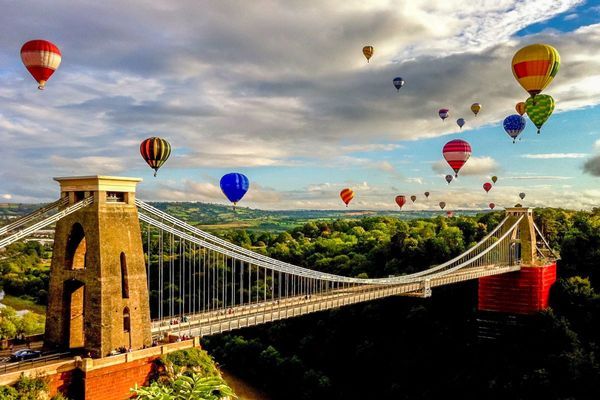 Nations and Regions newsletter sign-up
The Nations and Regions Newsletter brings you updates on our upcoming activities and events that support the development of regional tech ecosystems across the country, as well as insights and opportunities you can get involved with!