Financial Services | Law Commission's consultation Paper 'Digital assets' | Call for Comments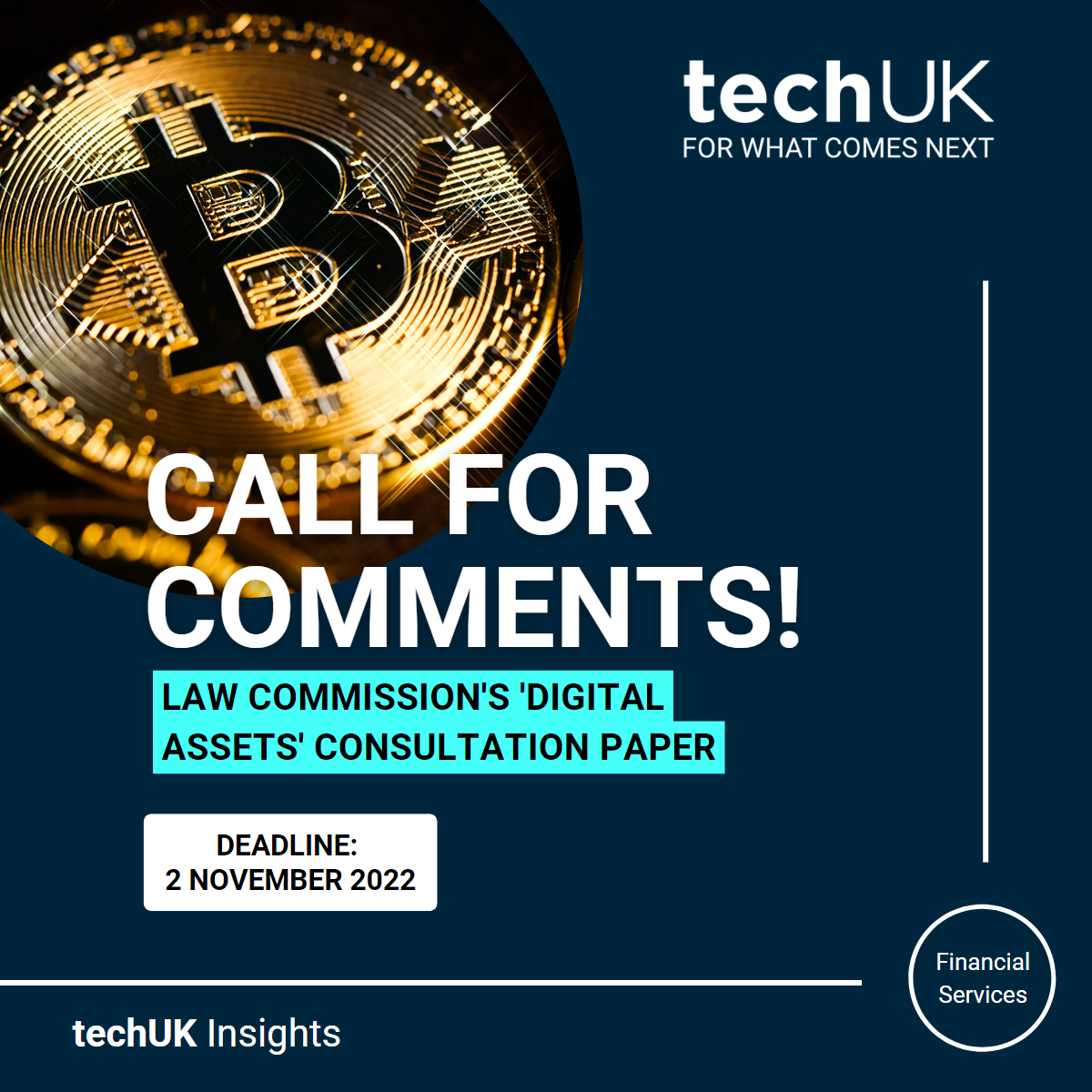 The Law Commission's Consultation paper has sought guidance from numerous national and international institutional positions and statements including The LawTech Delivery Panel, UK Jurisdiction Taskforce's 2019 Legal statement on cryptoassets and smart contracts, and the International Institute for the Unification of Private Law's (UNIDROIT) Digital Assets Working Group.
Due to the unaccustomed regulatory policymaking environment around digital assets and currencies, the Law Commission's Paper seeks to propose foundational approaches to perceiving (legally) the regulatory challenge of this new section of the financial services sector.
As such, please see below for techUK's Response Paper, outlining how the Law Commission's proposals could affect techUK members in the financial services sector:
Please also ensure to download our Call for Comments form here:

Call for Comment form

Please note the deadline for submissions is 2 November, please complete alongside relevant organisation details and any further evidence you may wish to input to [email protected] with the subject-line 'Law Commission's 'Digital Assets' Consultation Paper | Call for Comments | Form'.