Building the Smarter State podcast series in partnership with KPMG - Data-Enabled Smarter State
In the lead up to techUK's flagship public sector conference Building the Smarter State, we are pleased to partner with KPMG to deliver a series of podcasts looking at key enablers of the smarter state. We all want to see a smarter state, for the benefit of both public service efficiency itself and to deliver a better experience to citizens – but there are some critical blockers to this. Listen to the first in the series of podcasts on Legacy IT here and the second on bridging the digital skills gap.
In the latest podcast, Charles Baird, Chief Data Architect, Office for National Statistics and Adrian Harvey, Partner, Data Analytics, KPMG join Georgina Maratheftis, techUK's Associate Director for Local Public Services to talk about effective data sharing and standards in a smarter state.
Listen to the conversation to hear practical ways and insights into how government and industry can better collaborate to ensure data is at the heart of a smarter state.
Help shape the future of the smarter state by attending the annual Building the Smarter State conference on the 27 September!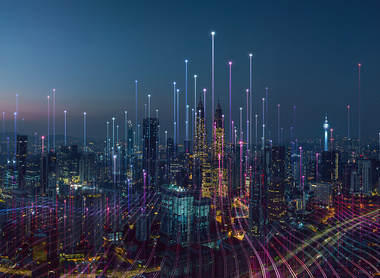 Building the Smarter State Week 2023
Through blogs and case studies techUK members and stakeholders explore the innovation and impact within the smarter state. Each day has a different theme and we will discover how the technologies of today and tomorrow are transforming some of the most pressing challenges our society and public sector organisations face such as Legacy IT and Skills.
Listen to the rest of the series here:
---
For more information please contact:
Georgina Maratheftis
Georgina is techUK's Associate Director for Local Public Services
Georgina works with suppliers that are active or looking to break into the market as well as with local public services to create the conditions for meaningful transformation. techUK regularly bring together local public services and supplier community to horizon scan and explore how the technologies of today and tomorrow can help solve some of the most pressing problems our communities face and improve outcomes for our people and places.
Prior to techUK, Georgina worked for a public policy events company where she managed the policy briefing division and was responsible for generating new ideas for events that would add value to the public sector. Georgina worked across a number of portfolios from education, criminal justice, and health but had a particular interest in public sector transformation and technology. Georgina also led on developing relationships across central and local government.
If you'd like to learn more about techUK, or want to get involved, get in touch.
Email:

Phone:

020 7331 2029

Twitter:

Website:

LinkedIn:
Heather Cover-Kus
Heather is Head of Central Government Programme at techUK, working to represent the supplier community of tech products and services to Central Government.
Prior to joining techUK in April 2022, Heather worked in the Economic Policy and Small States Section at the Commonwealth Secretariat. She led the organisation's FinTech programme and worked to create an enabling environment for developing countries to take advantage of the socio-economic benefits of FinTech.
Before moving to the UK, Heather worked at the Office of the Prime Minister of The Bahamas and the Central Bank of The Bahamas.
Heather holds a Graduate Diploma in Law from BPP, a Masters in Public Administration (MPA) from LSE, and a BA in Economics and Sociology from Macalester College.
Email:

LinkedIn: