Upcoming events
techUK newsletters
Sign-up to receive our newsletters covering news, events, training and engagement opportunities across all our programmes exploring tech markets, policy and innovation.
Get involved
All techUK's work is led by our members - keep in touch or get involved by joining the programme below.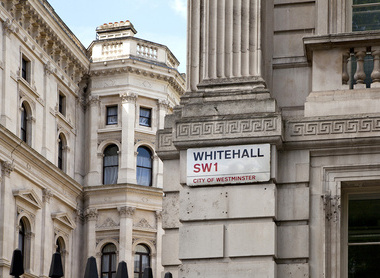 techUK's policy and public affairs function makes the case to government and policymakers across Westminster, Whitehall, Brussels and the devolved nations on the most pressing issues facing businesses and the tech sector.
Become a techUK member
Our members develop strong networks, build meaningful partnerships and grow their businesses as we all work together to create a thriving environment where industry, government and stakeholders come together to realise the positive outcomes tech can deliver.
Lulu Freemont
Lulu is a Policy Manager at techUK, working across areas related to digital regulation, such as online harms and competition.
Prior to working at techUK, Lulu worked at social enterprise Parent Zone for a number of years, heading up the Policy and Public Affairs team. Working closely with technology companies, Parliamentarians and schools, her focus was on building digital resilience to help improve outcomes for children growing up in a digital world.
Lulu holds a MA (Hons) in Human Rights Law from SOAS, and a BA (Hons) in Politics from the University of Exeter.